There aren't any Events on the horizon right now.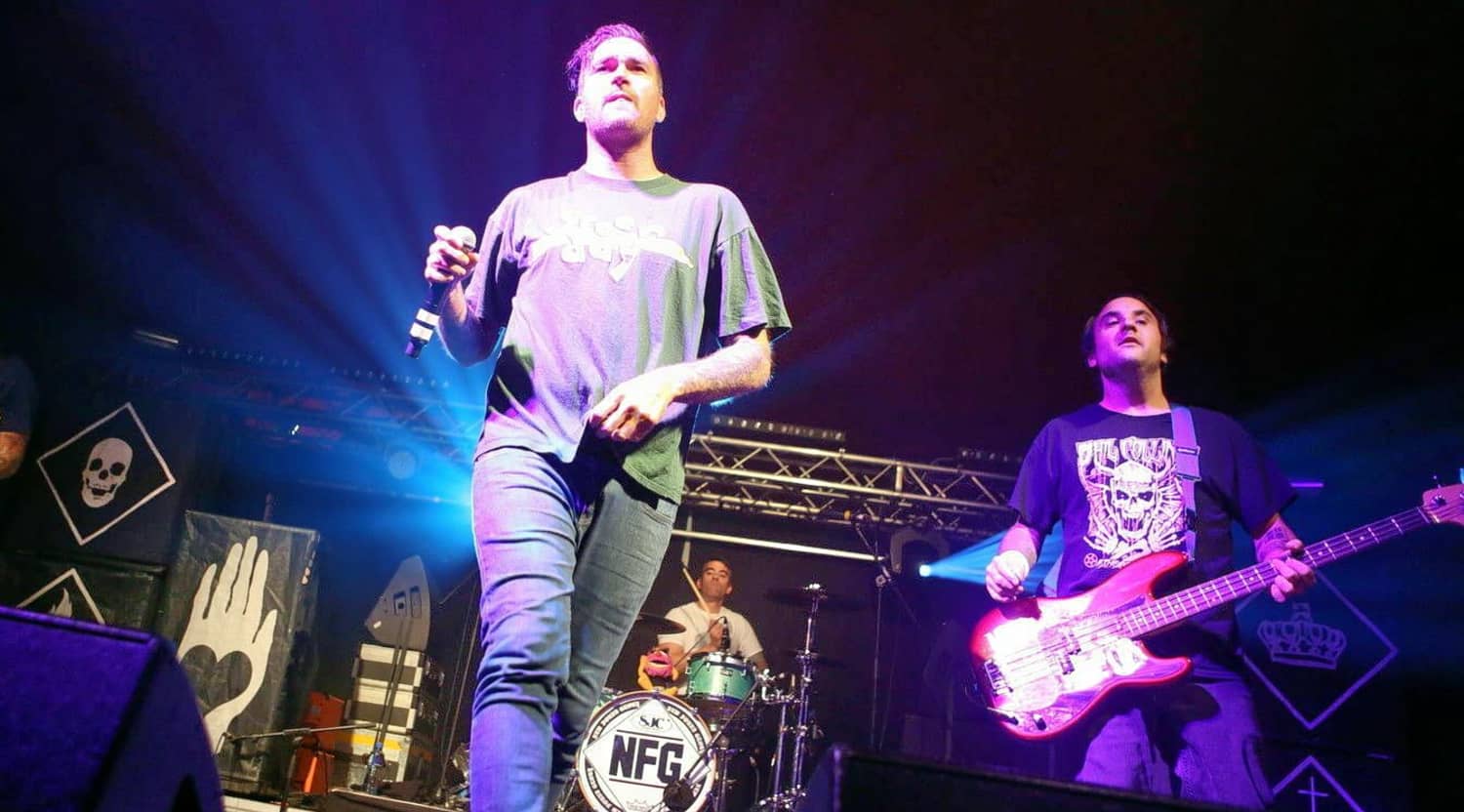 Alamy
New Found Glory Tickets
New Found Glory Tickets
Formed in Florida in 1997, New Found Glory was at the forefront of the decade's pop punk revival. During their career, they have released nine studio albums. These albums contain fast, emotionally driven music, which lends itself well to energetic live shows rife with mosh pits and sing-along teen anthems. New Found Glory continues to tour with most of its original lineup and has a legacy of one of the most influential bands in the genre, creating the wave of emo bands that dominated alternative music in the early years of the millennium.
From the Garage to the Road
The members of New Found Glory were in high school when they began jamming together in bass player Ian Grushnik's garage in 1997. After recruiting a drummer and a second guitar player, they recorded their first EP the same year. Fiddler Records, a local indie label, released the demo and sent the band on tours along the East Coast, where they developed an ardent following based almost solely on word of mouth. New Found Glory's growing popularity drew the attention of Eulogy Recordings, which helped the band with record distribution. In 1999, their full-length debut album Nothing Gold Can Stay was released by legendary punk label Drive-Thru Records, and the rest is history. In 2002, the band broke into the mainstream, sharing a headlining slot on Warped Tour with Blink 182.
Where can I buy New Found Glory tickets?
New Found Glory has been known for their rousing live shows since their early days playing in small clubs and VFW halls. If you want to experience a New Found Glory's live performance, you can purchase your tickets at StubHub via the online portal or mobile app, with every purchase covered by a FanProtect guarantee.
When is New Found Glory touring?
Although the most recent New Found Glory album came out in 2017, the band went on a short summer tour in 2019. You can still catch them at Sideouts Bar and Eatery in Island Lake, Ill., on Friday, Aug. 16, which is the last remaining show they have scheduled. The From The Screen To Your Stereo To Your Town Tour highlighted cover songs from classic '80s and '90s movies with opening acts Real Friends, the Early November and Doll Skin.
What can I expect from a New Found Glory setlist?
Shows on the most recent New Found Glory tour included a mix of classics from the band. Diverse and unexpected covers include "Let it Go" from the Disney film Frozen as well as songs by '80s bands Survivor, Go West and Huey Lewis and the News. Other notable tracks include "Hit or Miss" and "Sincerely Me" from the band's 2000 self-titled record and "Understatement," "My Friends Over You" and "Head On Collision" from their follow-up album Sticks and Stones.
Who are the members of New Found Glory?
New Found Glory still includes three of its original members: Jordan Pundik (lead vocals), Ian Grushka (bass guitar) and Chad Gilbert (lead guitar, backing vocals). The trio is joined by relative newcomer Cyrus Bolooki (drums), who joined the band in 2013. Gilbert also plays with hardcore band Shai Hulud.
How long is a New Found Glory concert?
On their most recent tour, the band's performance lasted approximately two hours. The average setlist comprised about 22 songs.
What are the most notable New Found Glory albums?
Three New Found Glory albums were certified as gold records in the United States: New Found Glory (2000), Sticks and Stones (2002) and Catalyst (2004). In addition to achieving gold status, Catalyst peaked at No. 3 on the Billboard charts, and Sticks and Stones ranked at No. 4.
Back to Top
Epic events and incredible deals straight to your inbox.