There aren't any Events on the horizon right now.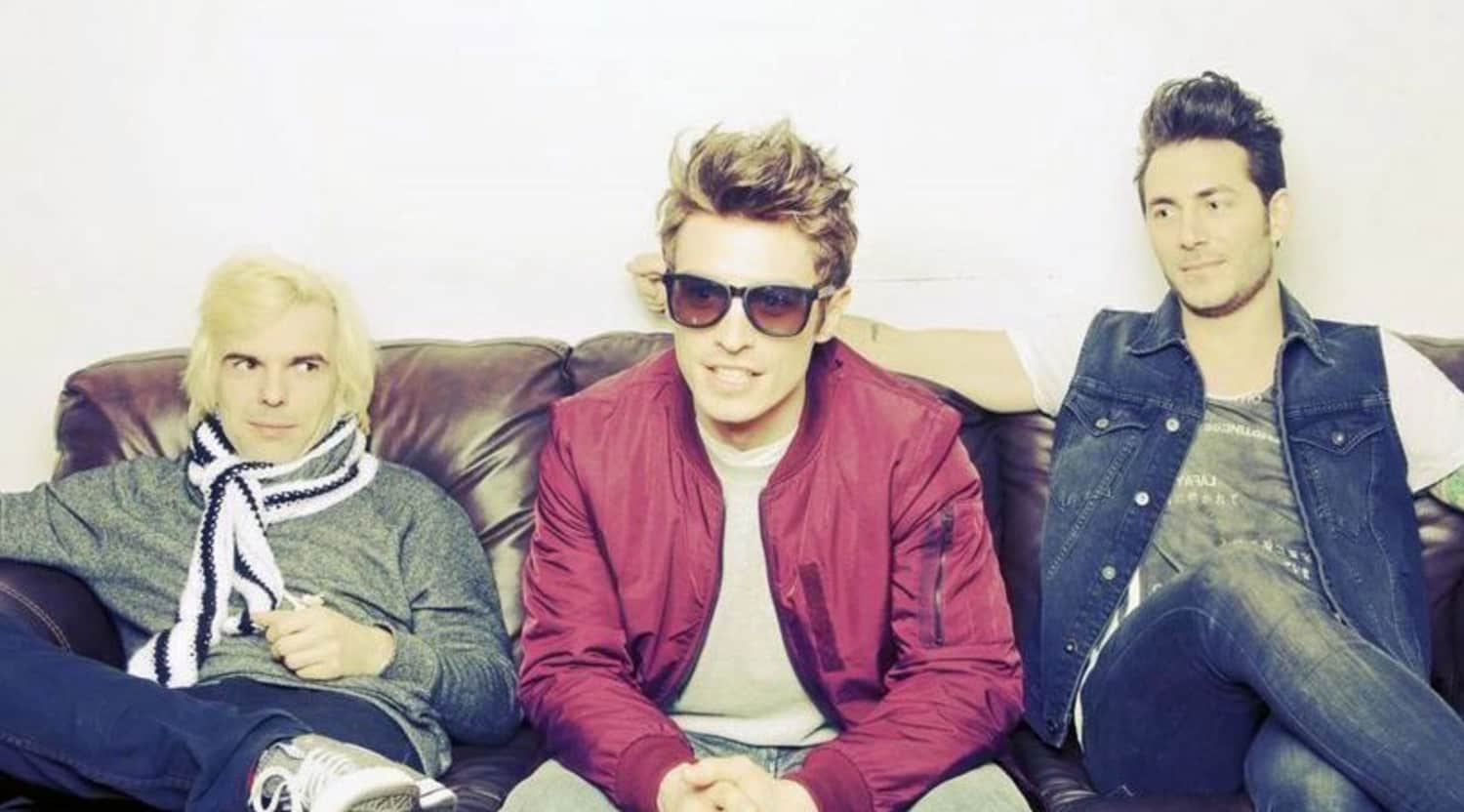 Rovi
New Politics Tickets
New Politics – The 2015 Tour
Their 2015 tour will be New Politics' most exciting to date. This hot new indie act will be performing on some of the most state-of-the-art stages across North America, from the Danforth Music Hall in Toronto to The National in Richmond to the Fillmore in Philadelphia. Don't miss out on your chance to experience New Politics live and in person. Get your tickets today!
About New Politics
High energy indie rockers from Denmark, New Politics was formed in the late '00s around the talents of singer David Boyd, drummer Poul Amaliel, and vocalist/guitarist/keyboard player Soren Hansen. The group's guitar-driven, high energy concoction of pop, punk, and electronically inspired dance-rock (Boyd's specialty is wildly eccentric stage posturing) eventually got the attention of the RCA label, who added the group to their roster in 2009. Fearing anonymity in America, the group moved to Brooklyn, New York, where they issued their eponymous full-length debut in July of 2010. The follow-up release, A Bad Girl in Harlem, was released in 2013. Its lead single "Harlem" appeared in several prominent placements, such as the video game Guitar Hero Live, a number of trailers for the Disney film Frozen, and a Taco Bell commercial. After switching labels to the Warner Bros. affiliate DCD2 Records, the band issued Vikings, their third studio full-length, late in 2015.
Previous Hits
New Politics already have a number of hit singles under their belts: "Yeah Yeah Yeah" (2010), "Dignity" (2010), "Tonight You're Perfect" (2013), "Harlem" (2013), "Everywhere I Go" (2014), and "West End Kids" (2015). Their hit albums include New Politics (2011), A Bad Girl in Harlem (2013), and Vikings (2015).
This trio from Denmark would move to Brooklyn before they recorded their eponymous album debut. Relocating from one continent to another can frequently entail throwing out possessions to make an easier move, and while the musicians of New Politics may have left behind some clothes or books, they have definitely saved their record collections – although it sounds like the airline might have lost almost every disc recorded in or after 1997. New Politics are so mired in the scene of '90s alternative rock that listening to New Politics might be more about cataloging the songs they hijack than possibly enjoying the music they're making. You have to admire the group for the brashness of their appropriation – they definitely do not try to hide a single inspiration. The short list of rip-offs include the thundering bass and drums of the Pixies, the song structure and clanging guitars of Nirvana, the rapped frat whine of the Beastie Boys, and the ranting yowls of Rage Against the Machine. Throw in a little melody by Weezer, some swagger from Red Hot Chili Peppers, and some thunderous rap-metal, and you've got what could easily be mistaken for an I Love the '90s episode. The only musical references from post-1997 are some keyboards from the Killers, a tune that mimics the Strokes, and a riff straight out of "Take Me Out" by Franz Ferdinand. All of this borrowing will go straight to the heart of any grown-up indie kid. In terms of their lyrics, New Politics are perhaps too self-impressed by their generic political posturing. It doesn't help that they title their songs with names like "New Generation", "Nuclear War", and "We Are the Radio". To compound this misstep, the lyrics encourage "burning it down" and compare love to a drug. However, this lyrical disconnect can be readily forgiven considering that English is likely not the group's first language – it's really not too large an obstacle to overcome. One has to give New Politics credit for committing wholeheartedly to their '90s-era sound, which they play with unbounded energy. Even though the sound of New Politics has already been done before, that's no reason not to give this rather fresh album a spin. It will be doubly enjoyable for younger listeners who have never heard of any of the groups New Politics borrows from.
On their sophomore set, A Bad Girl in Harlem, Danish alt-rock power three-piece New Politics makes an impressive effort to escape the safety net of their '90s inspirations, and they strike out on their own for this 2013 album. While their eponymous 2010 album debut found the band mining the tropes of alternative radio, their second album finds them leaning more towards the mainstream pop charts with a smoother, more polished approach. Although the influence of this album's producers is more obvious than ever before, the set's standout cut is, beyond a doubt, the rough, no-frills rocker of "Just Like Me". This track really allows New Politics to spread their wings and get wild for a few minutes. Although fans of the group might miss the more organic sound of the band's previous effort, A Bad Girl in Harlem nonetheless brings plenty of the infectious, hooky pop that's made for cranking up and singing along to.
2015's Vikings, the third full-length set from the Danish trio New Politics, includes more of the group's addictive dance-oriented and emo pop. The album continues from the band's similarly styled sophomore release, 2013's A Bad Girl in Harlem. As on that record, Vikings shows off the skill of members David Boyd (guitars, lead vocals), Soren Hansen (keyboards, programming, vocals, bass), and Louis Vecchio (vocals, programming, drums). This is high-energy, infectious material performed with crunching punk-style guitars, driving beats, laser-toned synths, and bouncing EDM-inflected production. Included on this album are the hit singles "West End Kids" and "Everywhere I Go (Kings and Queens)".
Trivia
The roots of New Politics lie in the three years that David Boyd and Soren Hansen worked together on material for their respective, never-released solo albums. Eventually, they realized that they had a band in their future.
The New Politics Concert Experience
Grab your best concert buddies and get ready to enjoy some first-rate pop punk alongside hundreds, even thousands, of fellow New Politics fans. Enjoy the boisterous, playful cuts of this Danish power trio who are taking the alternative and indie rock scene by storm. The New Politics concert experience is one that is best shared with good friends, as it will create memories for years to come. New Politics is hot off the release of their 2015 album Vikings, and their energy is guaranteed to be higher than ever for their latest round of hotly anticipated shows. Don't miss out on your chance to see the coolest new indie group around. Start planning your New Politics concert experience today!
Back to Top
Epic events and incredible deals straight to your inbox.