We didn't find any Events nearby, but here's what's happening in other cities.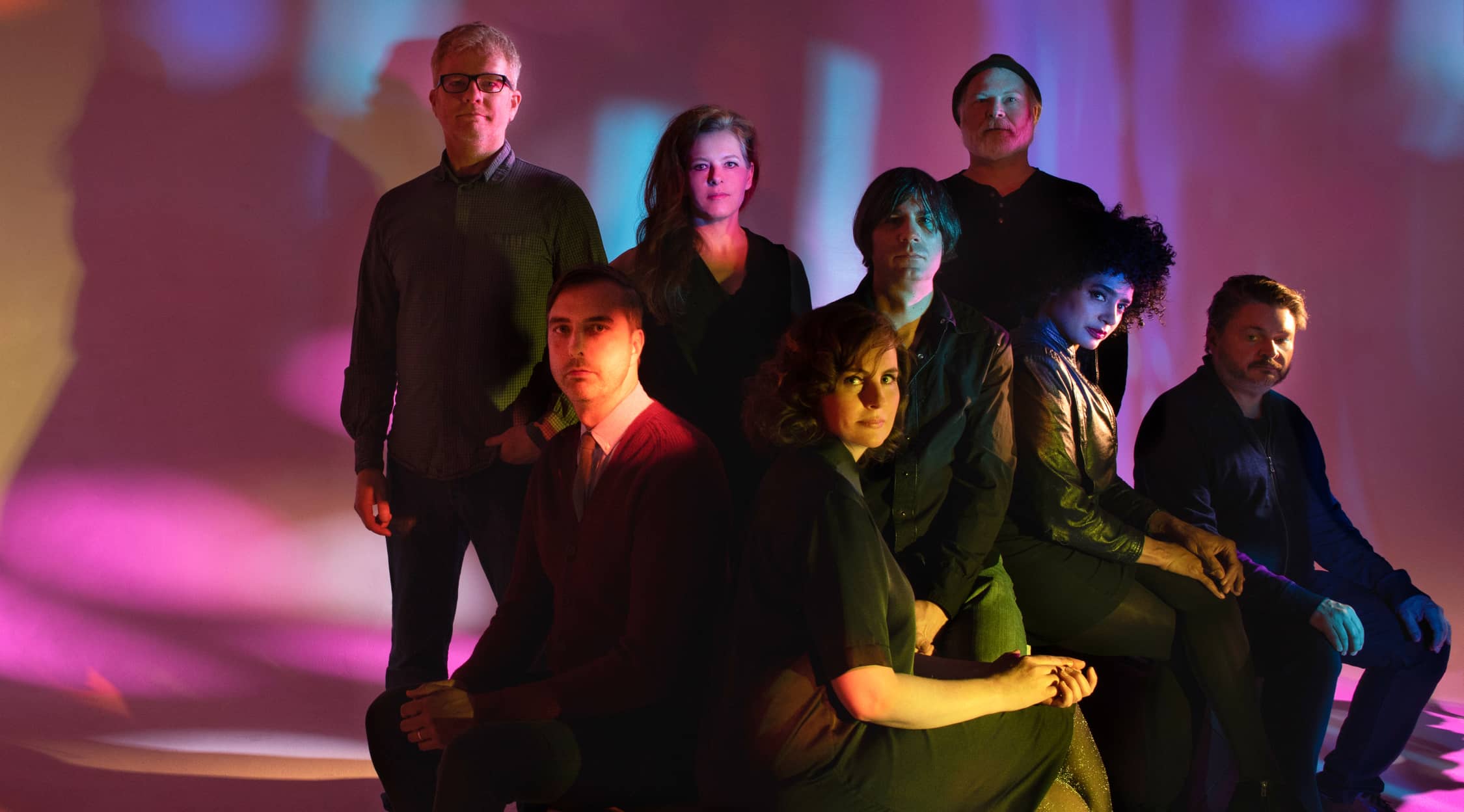 Rovi
New Pornographers Tickets
New Pornographers Concert Schedule
The New Pornographers are one of the most exciting indie bands around. Since debuting in 1999, the group has released several successful albums, had a string of popular songs and have played sold out shows around the world. Recently, the group has seen their popularity increase even more and had seen their most recent albums perform well on Billboard's Top 200 chart. Now, there is a lot of excitement regarding the band's upcoming 2015 tour. Seeing them live is going to be a must-see event for all fans of indie music.
Their tour will kick off on May 22 when they take part in the Sasquatch Music Festival in George, Washington. Following that performance, the band will play shows in several major US cities including: Philadelphia, Pennsylvania, Indianapolis, Indiana, Bloomington, Indiana and Chicago Illinois. Tickets for this tour are selling fast and several shows are expected to sell out. If you want to be in the crowd when The New Pornographers take the stage in your city, be sure to get your tickets now on StubHub, before they all sell out. This is sure to be a show you won't want to miss.
New Pornographers Background
The New Pornographers were formed in 1999 in Vancouver, British Columbia. All the members of the group were prominent in the Vancouver music scene before coming together to form the group. The group is made up of A.C. Newman, Blaine Thurier, Dan Bejar, John Collins, Kathryn Calder, Neko Case and Todd Fancey.After forming the group, the band began to play local shows in Vancouver and eventually gained enough attention to expand and start touring.Throughout their career, the band has been praised by those in the music industry for their unique sound and catchy songs.
The group has released six albums, with their most recent release coming in 2014. Recently the band has done several collaborations with fellow artists and have contributed a track to a Fleetwood Mac tribute album. Their latest album sold well and has generated a lot of excitement for this upcoming tour. If you're a fan of the band you'll want to make sure you get your tickets now on StubHub, while they're still available. You can be sure that tickets for this tour won't be around for long.
Greatest Hits
The New Pornographers first album was released in 2000 and is titled Mass Romantic.The album didn't break into the charts, but received very positive reviews from critics. The next album from the band,Electric Version, hit No. 196 on the Billboard Top 200 chart. The album featured the song "The Electric Version", which was featured on theRock Band video game. The album received great reviews and the band started to generate some attention from fans and critics. Their next release in 2003,Twin Cinema, rose to No. 44 on the charts in the US. The album featured the popular single "Use It".
The groups last two albums have been their highest charting albums of their career. FirstTogether, was released in 2010 which climbed to No. 18 on the Billboard charts. The album received overwhelmingly positive reviews and featured the songs "Sweet Talk, Sweet Talk" and "Moves" both of which were used in TV commercials. Their latest album was released in 2014 and is titledBrill Bruisers. The album hit No. 13 on the charts and features the single "War on the East Coast". Fans can look forward to hearing all their favorite songs during The New Pornographers 2015 tour.
Trivia
In 2005, the group was the subject of a documentary titledBetter Off In Bed.
The Experience
The New Pornographers are one of those bands that has developed a reputation for their terrific live shows. They have consistently been consistently praised for their great live shows. The band has more than a decade's experience on stage and have played sold out shows around the world. They put on an exciting show filled with great live performances from the group members and a lot of energy. Their 2015 tour is bound to be one of the most exciting shows of the year and will surely be a night that those in attendance will never forget.
There is a lot of excitement regarding this upcoming tour. Tickets are in high demand and are selling fast. If you're a fan of The New Pornographers, you won't want to miss seeing them live and in person. This is going to be one of the most exciting concerts you'll attend this year, so don't wait any longer and get your tickets on StubHub now before they're all sold out. Tickets won't be around for long and you can be sure that this is a show you won't want to miss. So buy your tickets today on StubHub, so you can be in the crowd to see The New Pornographers.
Back to Top
Epic events and incredible deals straight to your inbox.