There aren't any Events on the horizon right now.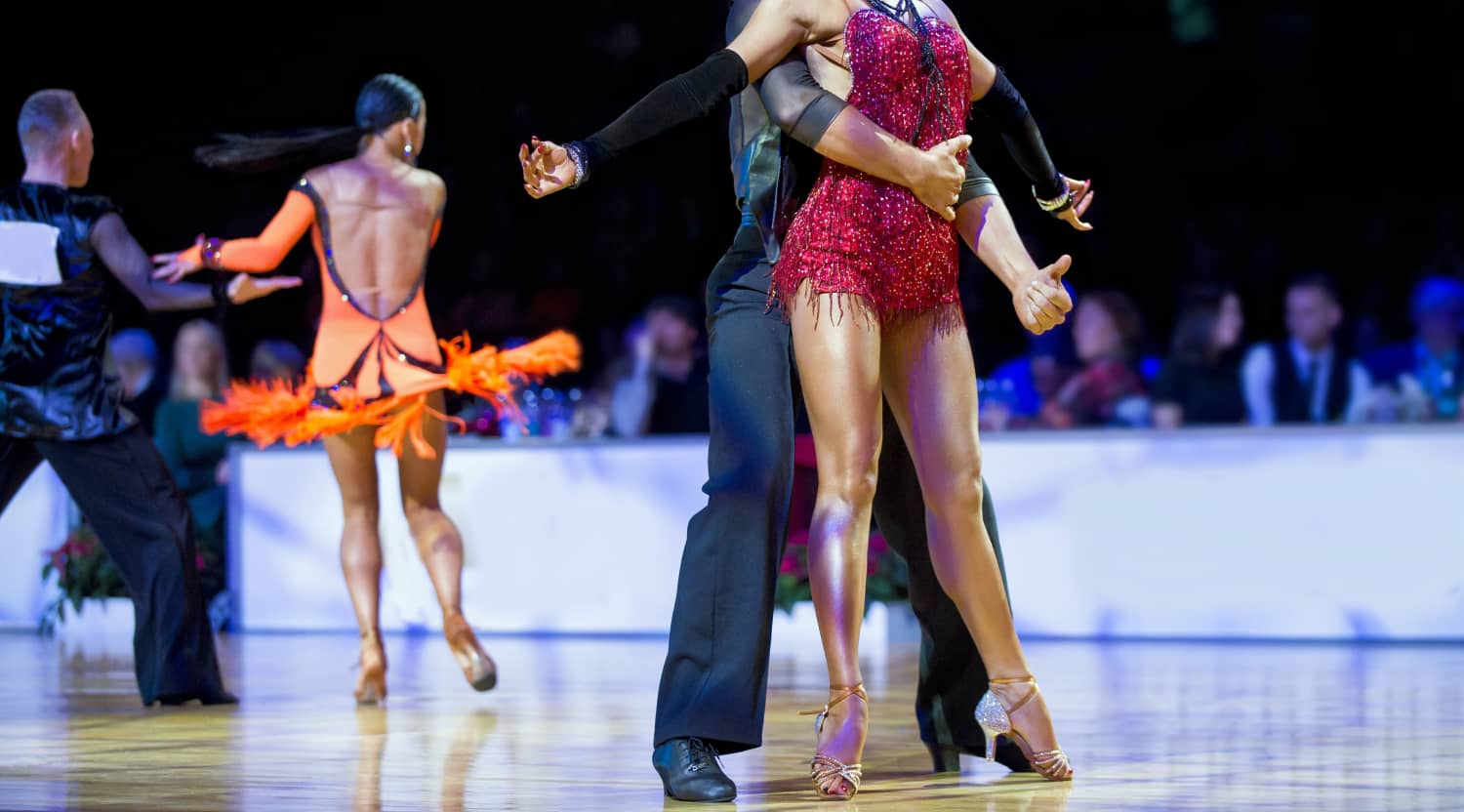 Adobe Stock RF
New York Salsa Festival Tickets
New York Salsa Festival Tickets
On June 8, Barclays Center in Brooklyn, N.Y., hosted the 35th New York Salsa Festival, a music festival featuring some of the top world music performers of North and Central America. Each year, the festival features a new lineup of musicians. This year's lineup featured Angel Lopez de Son by Four, Eddie Santiago, Fruko y sus Tesos, Grupo Niche, India, Jerry Rivera, José Alberto El Canario, Lalo Rodríguez, Tito Rojas, Victor Manuelle and Willie Colon. The artists on the lineup are subject to change. Promoters are already working on the lineup for the 2020 festival.
Dance the Night Away
This festival isn't some mild-mannered event where the audience sits still primly listening. The audience dances in the aisles, giving the festival a block party feel even though it is held indoors. The city and concert promoters often combine the dates for the New York Salsa Festival and the annual National Puerto Rican Day Parade in New York City, which increases attendance and livens up the party.
Where can I buy New York Salsa Festival tickets?
Make StubHub your first stop for New York Salsa Festival tickets this year and every year. Seats at the festival are general admission, and you can buy with confidence knowing that your purchase will be backed by the FanProtect guarantee.
What prior performers have graced the New York Salsa Festival stage?
Performers in 2018 included Africando, Charlie Aponte, Los Adolescentes, Willie Colon, Oscar D'Leon, Grupo Niche, Andy Montanez, Tito Nieves, David Pabon, Rey Ruiz, Eddie Santiago and Tony Vega. In 2017, the New York Salsa Festival featured DLG, Domingo Quinones, Eddie Palmieri & His Orchestra, Eddie Santiago, Frankie Negron, Fruko Y Sus Tesos, Grupo Niche, Tito Nieves, Tito Rojas and Willie Colon.
What can I expect from New York Salsa Festival concerts?
Each year's lineup of recognized salsa stars keeps concertgoers dancing all day. Singalongs are encouraged. The crowded festival has an upbeat, exciting atmosphere.
How long is a New York Salsa Festival concert?
The festival typically includes 10 to 12 performers, each of whom plays a set of at least one hour. That means you'll enjoy 10 to 12 full hours of music, but you also need to factor in time for set changes. Set aside at least 16 hours if you want to see all of the performers.
What is New York Salsa Festival's setlist like?
The songs performed vary annually but typically include current hits on the tropical and world music charts as well as covers of classic salsa music selections. Each band plays its own hits and also performs a few cover songs. For example, one of the festival's repeat performers, Tito Nieves, performs his hits like "Mi Eterno Amor Secreto," "El Amor mas Bonito," and a salsa cover of "I Will Always Love You." Grupo Niche might play its hits like "Sin Sentimiento" and "La Negra No Quiere."
Is the New York Salsa Festival concert coming to a city near me?
You must travel to New York to enjoy this lineup of musical artists. Generally, the artists do not tour together as a group. Most of these artists play local and regional shows in their native Central American countries or in Mexico. This is often their only appearance in the US.
What festivals are similar to the New York Salsa Festival?
If you like the atmosphere and sound of the New York Salsa Festival, then you might also want to check out the Margarita and Salsa Festival and the Los Angeles Salsa Music Festival. If you're looking for another Latin music lovers' festival in New York, then you might want to consider the NY Flamenco Festival.
Back to Top
Epic events and incredible deals straight to your inbox.