There aren't any Events on the horizon right now.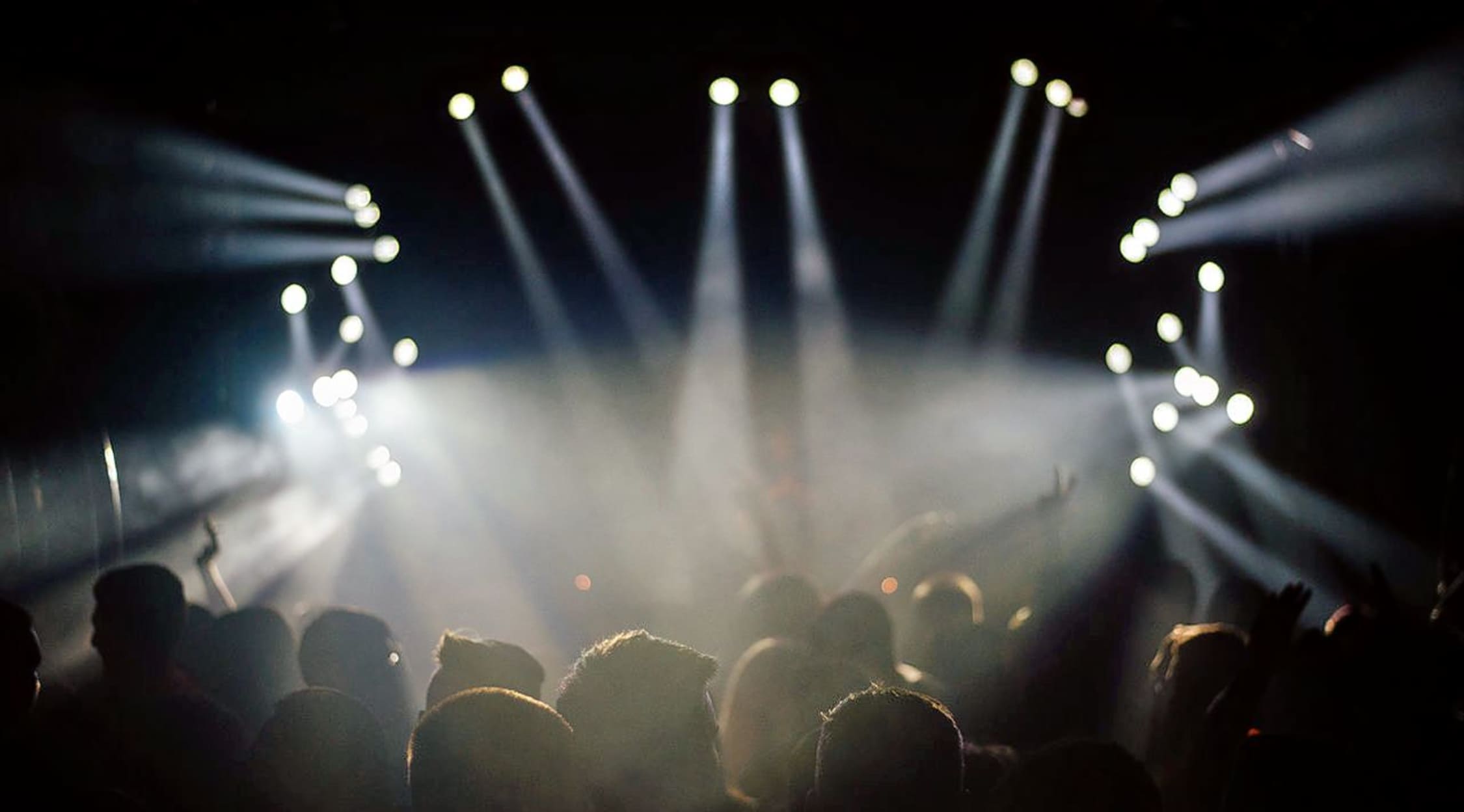 Stocksy
Nick Carter Tickets
Nick Carter Concert Schedule
From teen heartthrob to a Dancing with the Stars finalist, Nick Carter sure has had an incredible career—and he's still going strong! This Backstreet Boys superstar has been in the music spotlight since the '90s, and now he just might be bringing his stellar dance moves and infectious pop hits to a venue near you. So whether you first became a Nick Carter fan during the early years of the Backstreet Boys or just recently thanks to his successful stint on DWTS, you definitely shouldn't miss out on the opportunity to see this stellar artist live in concert!
Beginning in February 2016, Nick Carter will be bringing his best hits to concert venues all over the US and Canada, which is causing quite a rush of excitement amongst pop lovers of all ages. Carter has shows scheduled in cities like Beverly Hills, Anaheim, Solana Beach, Tucson, Houston, Raleigh, Baltimore, Freehold, New York, Boston, Montreal, Toronto, Grand Rapids, Chicago, Kansas City, Saint Louis, and Indianapolis. No matter where you see Nick Carter in action, you are sure to be entertained from the moment he takes the stage until the last moment of his encore performance. After all, Nick Carter is a natural born performer, and he has been dazzling audiences around the world for most of his life. Now you might get to see Nick Carter live in concert, and you definitely don't want to miss out. So hurry and secure your Nick Carter tickets here on StubHub before it's too late!
Nick Carter Background
Nick Carter started a career as a performer before he was even a teenager. The young Carter appeared in commercials and small acting roles throughout the late '80s and early '90s, and eventually his dynamism and talents helped him score a spot in a brand new boy band called the Backstreet Boys. Even though Nick Carter was just 13 years old when he joined the Backstreet Boys, he quickly proved that he was an exceptional performer and singer, and before long he had become one of the biggest names in the pop scene. The Backstreet Boys were a major success, and they were easily one of the hottest music groups of the '90s. In addition to his incredible career with the Backstreet Boys, Nick Carter has proven that he can achieve success as a solo artist as well. He has released hits like "Beautiful Lie" and "I Will Wait" over the course of his solo career, and he has collaborated with other top-notch artists like Avril Lavigne and Jennifer Paige.
Over the course of his illustrious career as a singer-songwriter, dancer, and actor, Nick Carter has proven time and time again that he's simply one of the very best entertainers in the world. His career has maintained momentum throughout the decades because of Carter's talent and incredible performing skills, which is why his upcoming round of concerts is sparking so much excitement throughout North America. If you want to see one of the most dynamic performers on the modern pop scene, here is your chance—snag your Nick Carter tickets right here on StubHub before the opportunity slips through your fingers. Thanks to StubHub, you could have your Nick Carter tickets in a matter of minutes, which means you could be weeks away from seeing one of the hottest pop stars of this era in action!
Greatest Hits
As a solo artist, Nick Carter has released four studio albums: Now or Never (2002), I'm Taking Off (2011), Nick and Knight (2014), and All American (2015). These albums are full of catchy pop hits like "Help Me," "I Got You," "Just One Kiss," "Love Can't Wait," "I Will Wait," and "One More Time." Of course, Carter's impressive repertoire also includes massive Backstreet Boys hits like "I Want It That Way," "Everybody," "Show Me the Meaning of Being Lonely," "As Long as You Love Me," "Incomplete," "Larger Than Life," "Quit Playing Games," and "Shape of My Heart." Now you might get to hear some of Nick Carter's hottest hits live in concert—all you have to do is purchase your Nick Carter tickets here on StubHub before it's too late!
Trivia
Nick Carter and his siblings had their own reality TV show on E network called House of Carters.
The Experience
If you are ready to catch one of your favorite Backstreet Boys live in concert, here is your chance—lock down your Nick Carter tickets here on StubHub before the opportunity passes you by! There is no doubt that Nick Carter can put on a phenomenal live show, which is why you better act fast and secure your tickets before it's too late. Nick Carter's upcoming round of shows is sparking significant excitement amongst pop lovers of all ages, and you could catch this knockout entertainer in action once you purchase your tickets here on StubHub!
Back to Top