NICK CAVE & THE BAD SEEDS
There aren't any Events on the horizon right now.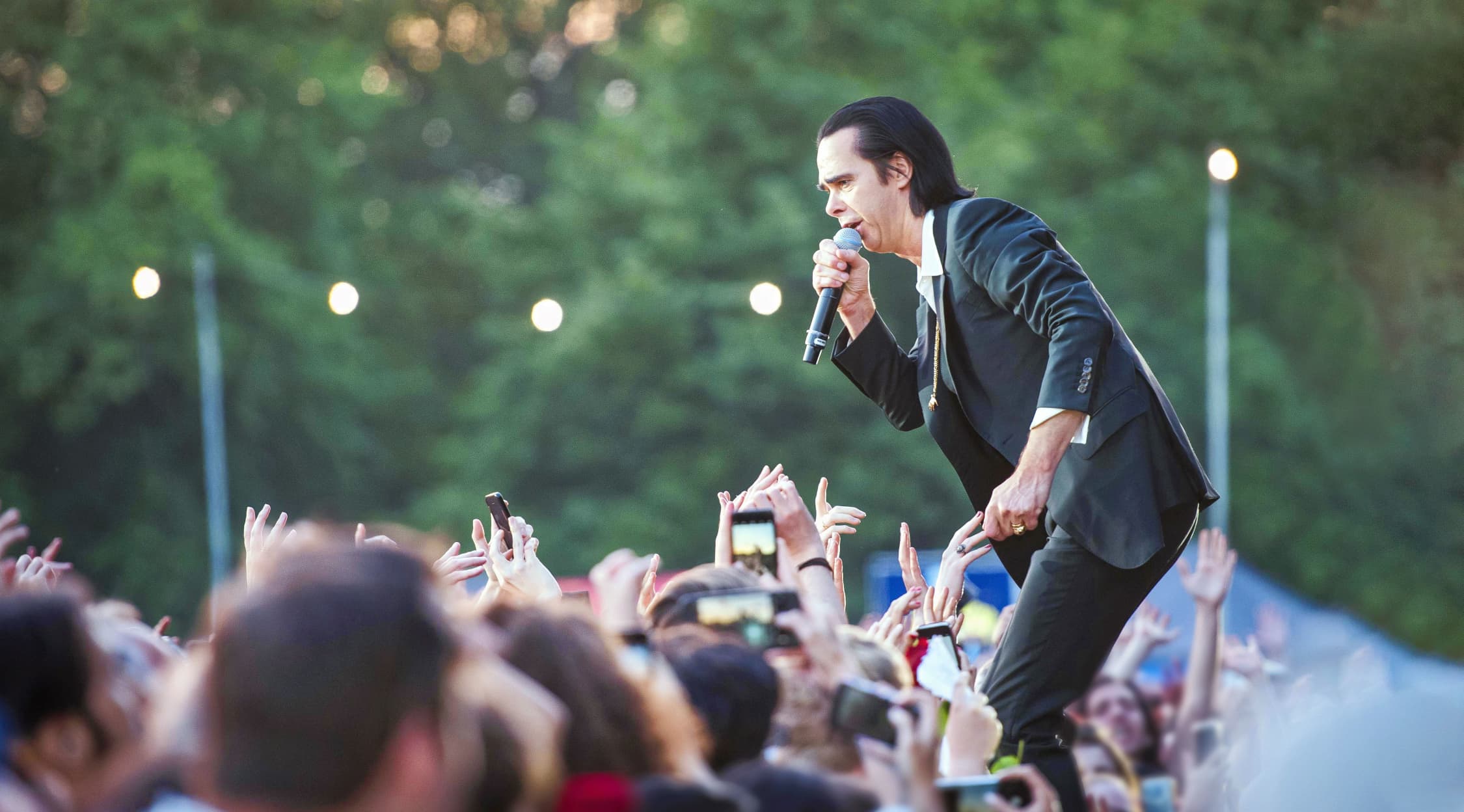 Zuma
Nick Cave & The Bad Seeds Tickets
Nick Cave and the Bad Seeds Tickets
You can't talk about Australian rock music without mentioning Nick Cave and the Bad Seeds. For more than three decades, this band has been one of the most cutting-edge acts, continuing to draw acclaim for its daring albums, which run the gamut in genre from blues to punk and ambient. The band has toured extensively around the world and continues to produce new music.
Legends of Down Under
Upon the dissolution of their intense band The Birthday Party, members Nick Cave and Mick Harvey put their focus into a new project. Dubbed "Nick Cave and the Bad Seeds," this group saw some evolution in its early years in terms of lineup, sound and location. A couple initial members dropped out, and the band moved to what was then West Berlin after the release of its first album. As the band's career progressed, it refined its sound to go further than post-punk. The fifth album, Tender Prey, was the first truly adventurous album in its catalog. It also features one of the band's most popular tracks, "The Mercy Seat." Over the years, the band's lineup has changed as has its sound, but the strength of Nick Cave's direction and the talent of his band has made it widely acclaimed by music fans across different age groups. Although much of Cave's lyrical content and performance style is very theatrical, he's not afraid to be personal. The band's most recent album, 2016's Skeleton Tree, dealt in part with the accident that resulted in the death of Cave's teenage son, Arthur.
Where can I buy Nick Cave and the Bad Seeds tickets?
You can easily purchase tickets to see Nick Cave and the Bad Seeds at StubHub, which features a highly secure system that makes buying tickets easy.
Where is Nick Cave and the Bad Seeds playing?
Nick Cave and the Bad Seeds don't have any upcoming tour dates. However, Nick Cave and his bandmate, Warren Ellis, will be appearing at Hamer Hall in Melbourne, Australia, from Aug. 8 to Aug. 10. Additionally, Cave will be embarking on a series of dates in his Conversations with Nick Cave Tour. These are intimate affairs in which Cave takes questions from the audience and plays some solo piano performances. These dates will take place in Europe and North America in cities such as Helsinki, Reykjavik, New York, Toronto and San Francisco.
What can I expect from Nick Cave and the Bad Seeds?
As a live act, Nick Cave and the Bad Seeds are tremendous. Cave and the rest of his band showcase more energy than bands with members half their age. Even if someone wasn't familiar with Nick Cave and the Bad Seeds, they would almost certainly come away impressed after witnessing one of its shows.
How long is a Nick Cave and the Bad Seeds concert?
Nick Cave and the Bad Seeds concerts are fairly long performances. It's not uncommon for them to last in excess of two hours. Encores feature as many as four songs and are also a typical part of Nick Cave and the Bad Seeds concerts.
Who are the members of Nick Cave and the Bad Seeds?
The current lineup of Nick Cave and the Bad Seeds features Nick Cave on vocals, Thomas Wydler on drums and percussion, Jim Sclavunos on drums, percussion and keyboard, Warren Ellis on synthesizers, violin, flute, mandolin and tenor guitar and George Vjestica on guitars and piano. The band also tours with Larry Mullins, who performs piano, keyboard and vibraphone.
What is Nick Cave and the Bad Seeds' tour setlist like?
Nick Cave and the Bad Seeds has more than a dozen albums to choose songs from for its setlist. While not every album is covered, the band is quite generous in terms of spreading the wealth. On recent tours, a good amount of songs from Skeleton Tree have been performed as have selections from albums like Let Love In, Push the Sky Away and Tender Prey. In general, songs performed will span the band's career.
Back to Top