We didn't find any Events nearby, but here's what's happening in other cities.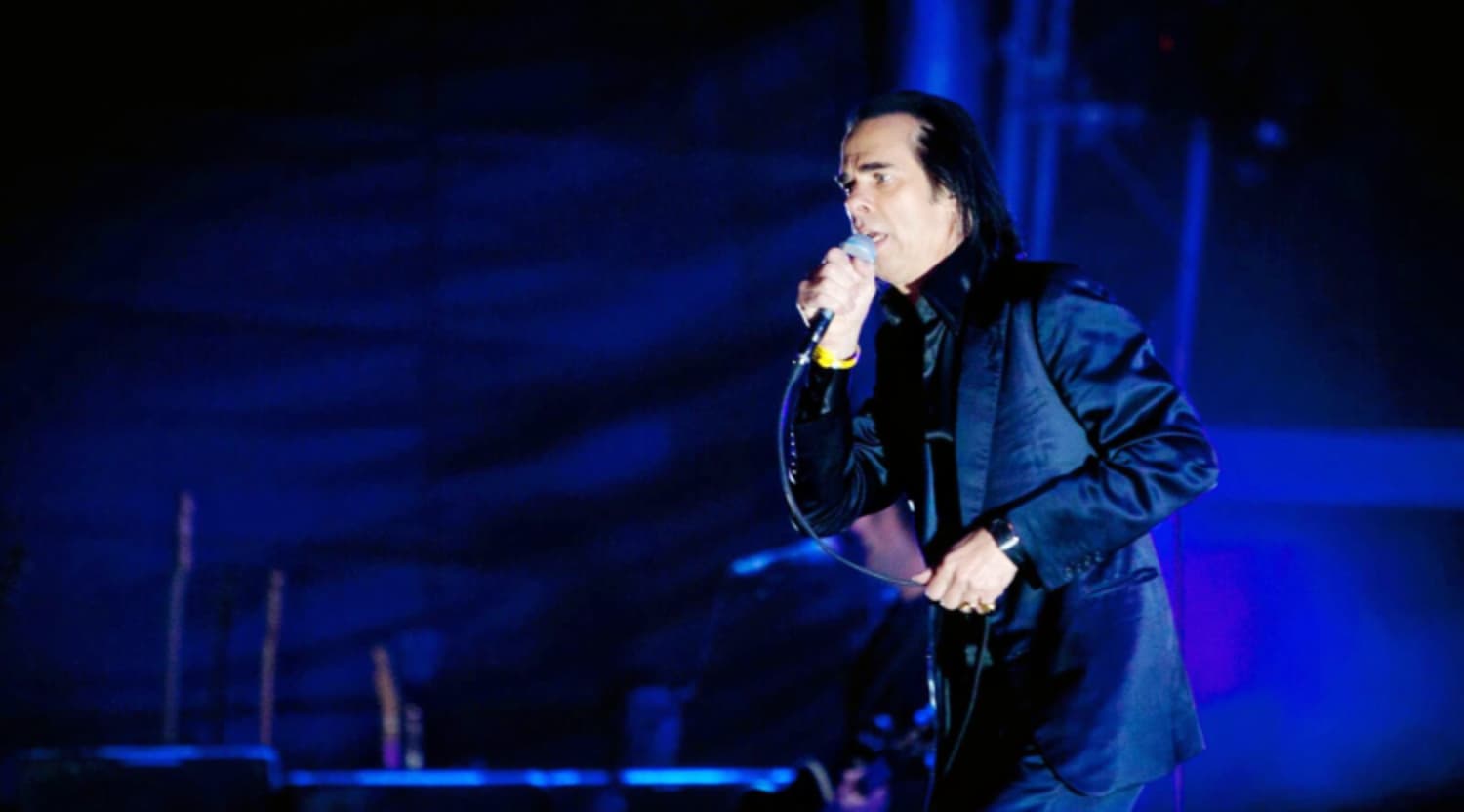 Alamy
Nick Cave Tickets
Nick Cave Tickets
Nick Cave is an Australian singer, songwriter, guitarist and pianist. He has been a major pioneer of punk, gothic rock and alternative rock since the late 1970s. As a founder of his own band, Nick Cave and the Bad Seeds, his work has been described as eclectic, innovative and challenging. He tends to emphasize existential issues such as death and religion. Apart from his performing career, Cave has also written, composed for and starred in various films. He has collaborated with Kylie Minogue and PJ Harvey.
The Flesh Made Word
Nick Cave was only about 16 years old when he formed his first band, The Boys Next Door. Heavily immersed in the post-punk scene of the late '70s, the band recorded cover versions of famous songs from David Bowie, Lou Reed and Alice Cooper. After developing its own original material, the band changed its name to The Birthday Party in 1980 and released four studio albums in total. Its growing fame derived in part from the wild and eccentric performances Cave would put on. Following the dissolution of the band, Nick Cave formed another outfit under the name Nick Cave and the Bad Seeds. The band's first album, From Her to Eternity, came out on June 18, 1984. Though better known in its native Australia, the band steadily gained greater international acclaim with the release of each successive album. The 2016 album Skeleton Tree charted at No. 27 in the US and No. 1 in several other markets. While recording music with the Bad Seeds, Nick Cave also launched a blossoming career as a film composer. Together with longtime collaborator Warren Ellis, he composed the scores to The Road, Hell or High Water and the Oscar-nominated Bad Pitt film The Assassination of Jesse James by the Coward Robert Ford. The most well-known single from the film, "Song for Bob," resonated with audiences due to its melancholic piano and its note of tender regret. As a result of their film collaborations, Nick Cave and Warren Ellis briefly formed a new band called Grinderman, which released two albums in 2007 and 2010. Nick Cave has won an AFI Award, a Sundance Film Festival Award and a British Independent Film Award. In 2017, he was honored with the Order of Australia. He has been a member of the Australian Recording Industry Association Hall of Fame since 2007.
Where can I purchase Nick Cave tickets?
Tickets to all Nick Cave performances are available at StubHub.
Is Nick Cave touring in 2019?
Nick Cave is embarking on his Conversations with Nick Cave: An Evening of Talk and Music tour throughout Europe, Canada and the United States until October 2019.
Where is Nick Cave playing?
During the fall of 2019, Nick Cave will perform in Canada and the United States, including San Francisco, Los Angeles, Seattle, Portland, Austin, Toronto, Montreal, Minneapolis, New York City, Cambridge and Washington, DC.
What is Nick Cave's setlist like?
During his Conversations series, Nick Cave frequently takes musical requests from the audience. He is known to play songs like "Into My Arms," "Stranger Than Kindness," "Mermaids," "Love Letter," "The Ship Song," "Skeleton Tree," "Far from Me," "And No More Shall We Part," "Papa Won't Leave You, Henry," "Do You Love Me?" and more.
What can I expect from a Nick Cave performance?
The Conversations with Nick Cave tour involves an intimate night of questions and answers with fans and with piano performances done at request. Fans can ask him almost anything about his life, his career and his beliefs. When he is touring with his band, you can expect a more typical rock performance. He will also sometimes tour with Warren Ellis to play their collaborative music together.
Which artists are similar to Nick Cave?
If you enjoy the music of Nick Cave, then you might want to check out his frequent collaborator Mick Harvey, who was a member of The Birthday Party and Nick Cave and the Bad Seeds until 2009.
Back to Top
Epic events and incredible deals straight to your inbox.