We didn't find anything nearby, but here's what's happening in other cities.
There aren't any events on the horizon right now.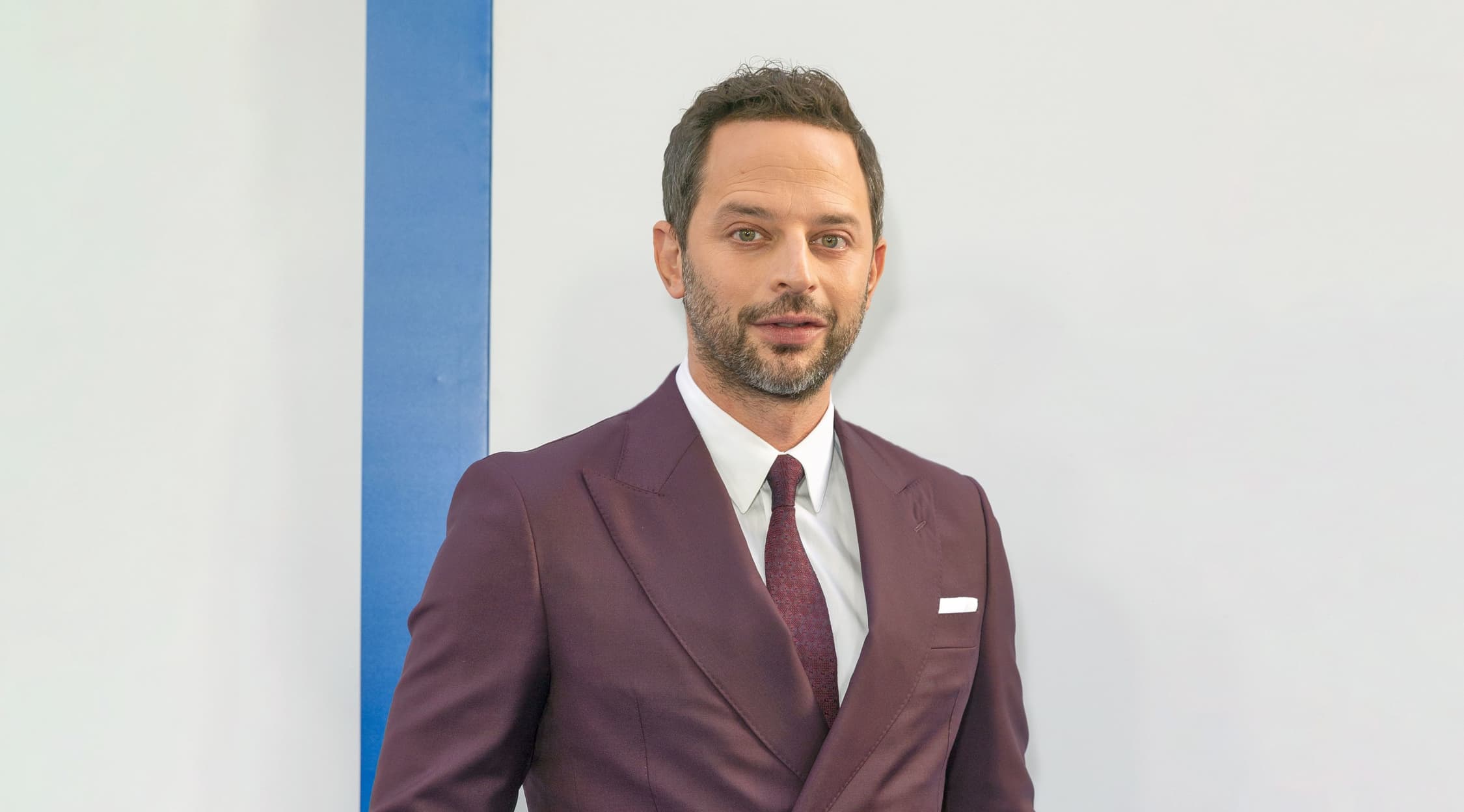 Zuma
Nick Kroll Tickets
Nick Kroll Plot
Have you been hunting for the right fit for a show to see on the stage this weekend? It can be hard to narrow down your selections, especially with so many available to you through StubHub, but if you and your friends have been hankering for a comedy show, there's no better place to get your tickets! So if you've been feeling committed to seeing a performer on the stage that's sure to have you rolling in your seat with laughter, know that you're not going to want to miss out on when Nick Kroll comes to perform his next comedy set on the stage at a venue near you! Nick Kroll earned his keep in the comedy world by writing for various sketch comedy shows like Human Giant, Chappelle's Show, and more, a move that put him in touch with some of the funniest names in comedy writing that he'd be able to tap for the creation of his own show. When he's not busy working on his sketches for television, Nick Kroll is very active in performing at the UCB Theater as well as recording various podcasts that allow him to explore his use of comedy. Don't miss out on all of the laughs this weekend by heading to StubHub and getting your tickets to see Nick Kroll today!
Nick Kroll Schedule
Were you hoping to head out and catch a hilarious comedy show by Nick Kroll when he heads to the stage at the Ryman Auditorium in beautiful Nashville, Tennessee? Well no matter where you were hoping to catch this comic on the stage, know that you won't be the only one in search of a fun evening out, so if you were planning on seeing this hilarious comic perform in person, know that you're going to want to head to StubHub first! Long lines at the box office are going to make it near impossible for you to get into this show, that's why it's so important that StubHub be your first destination to see just how many tickets are available for the shows you want to see. So grab your closest friends and head to StubHub so that you can secure the seats you need to enjoy a hilarious performance by Nick Kroll when he goes up to the stage and performs a comedy set that'll have you laughing for weeks to come! Don't miss out on all of the funny jokes waiting for you there, make the most out of your weekend by getting your tickets to see Nick Kroll while they're still available!
Nick Kroll Cast
Over the course of his time in the limelight performing his comedy for others, Nick Kroll has had the great opportunity to work alongside such comedy talents as Jon Daly, Jenny Slate, Andy Milonakis, Sarah Dampf, John Mulaney, Tess Broussard, Samantha Futerman, Seth Morris, Jason Mantzoukas, Chelsea Peretti, Wolfie Krisel, Tonita Castro, Jackie Debatin, Johnny Pemberton, Megan Neuringer, Nhut Le, Bill Burr, Anthony Sorano, Eugene Cordero, Jeffrey Gurian, Matt Medrano, Shu Lan Tuan, Simon Twu, Anjulie, Ray Wise, Marc Evan Jackson, Darius Garrett, Marisa Pinson, Kathryn Hahn, Brody Stevens, Nathan Fielder, Will Forte, Ron Funches, Jon Levenstein, Brandon Molale, Maria Bamford, Gregg Daniel, and more! Nick Kroll's use of sketch comedy has given a lot of opportunities to young comics who excel at creating their own characters, especially as his show continues to grow in popularity as fans can't get enough of what this hilarious performer has to show them each week. So while you may not get some of your favorite sketch performances at the show you go and see when Nick Kroll performs live by you this weekend, you'll get to see what his stand up is really like when there are no cameras around and no FCC rules to sanitize any language that might not be suitable for cable. Go and enjoy a performance by Nick Kroll as he was meant to be seen - live and in person - by heading to StubHub to get your tickets today! Don't wait too long though or you risk missing out on this show entirely as tickets are bound to sell fast!
Nick Kroll Author
If you've been hoping to head out this weekend and get a quality comedy show in with your friends, know that you're not going to want to miss out on a single second of the performance given by Nick Kroll when he takes the stage next near you to perform another one of his gut-busting comedy sets! This hilarious figure has made the transition from the stage to the screen as his popular shows continue to bring him new fans with the release of every episode! Since the release of his show, Nick Kroll has gained many new fans that are unfamiliar with his origins and his work. That's why so many of them have asked him to write a book for them to enjoy so that they can maybe get a feel for his creative process. Unfortunately for those fans, Nick Kroll is too busy working on his own comedy sets to focus any time on writing something new, but fans can still check out the popular book that he co-authored entitled Bar Mitzvah Disco. It might not give you a glimpse of what he's like on the stage, but if that's what you were after anyway, you may as well get your tickets to see Nick Kroll in person and enjoy one of his comedy performances the way it was meant to be seen! So don't be content with just seeing Nick Kroll perform on your television set, head to StubHub to get your tickets so you can see him perform live and in-person on a stage near you!
Nick Kroll Trivia
Q: When was hilarious comedian and performer Nick Kroll born?A: Hilarious comedian and performer Nick Kroll was born on June 5, 1978.
Q: Where was hilarious comedian and performer Nick Kroll born?A: Hilarious comedian and performer Nick Kroll was born in Rye, New York.
Back to Top
Epic events and incredible deals straight to your inbox.