We didn't find any Events nearby, but here's what's happening in other cities.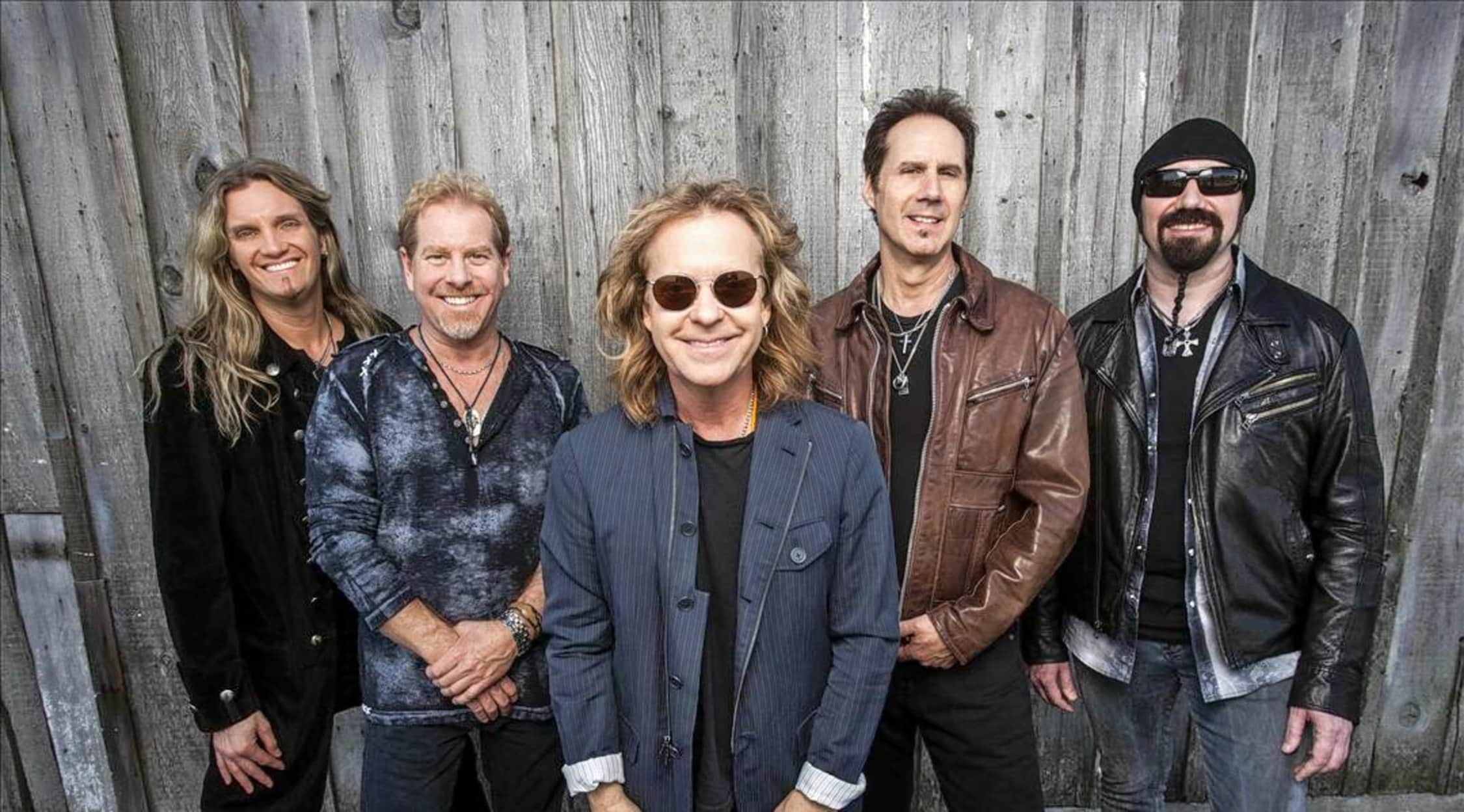 Rovi
Night Ranger Tickets
Night Ranger Tickets
Formed in San Francisco, Calif., in 1979, Night Ranger sold more than 10 million copies globally of just its first five albums combined. Overall, Night Ranger has sold more than 17 million albums worldwide to date. Best known for its Top 5 song, "Sister Christian," Night Ranger has also released 15 other hot singles from its dozen studio albums. In addition to those, Night Ranger has also put out nine live albums, six compilation albums and 20 music videos.
Feeding of the Night Ranger Mojo
Before settling on the name it's known by today, Night Ranger went by several other monikers. These included Stereo, Ranger and Nightranger (one word.) As popular in Japan as in the United States, Night Ranger has frequently toured both countries to an equally powerful reception.
Where can I buy Night Ranger tickets?
Buy your Night Ranger tickets at StubHub.
Who are the members of Night Ranger?
Still playing with Night Ranger today are founding members Kelly Keagy on lead, backup vocals, drums and percussion, Jack Blades on bass, acoustic, rhythm guitars, lead and backup vocals and Brad Gillis on rhythm, lead guitars and backup vocals. Joining the trio are Eric Levy on keyboards, piano, synthesizers and backup vocals and Keri Kelli on rhythm, lead guitars and backup vocals.
What can I expect from Night Ranger?
Night Ranger plays a rock-and-roll-based mixture of hard rock, glam metal, arena rock and pop rock.
What songs might I hear in a Night Ranger setlist?
Go to a Night Ranger show and prepare to hear many of your favorite singles by the band, such as (in order of release): "Don't Tell Me You Love Me," "Sing Me Away," "(You Can Still) Rock in America," "When You Close Your Eyes," "Sentimental Street," "Four in the Morning (I Can't Take Any More,)" "Goodbye," "The Secret of My Success," "Hearts Away," "Color of Your Smile," "I Did It for Love," "Restless Kind," "Don't Start Thinking (I'm Alone Tonight,)" "Reason to Be" and "Forever All Over Again."
Can you name some popular Night Ranger albums?
You can also plan to hear many other tracks off Night Ranger's studio albums on its tours, including the chart-hitting Dawn Patrol, Midnight Madness, Seven Wishes, Big Life, Man in Motion, Somewhere in California, High Road and Don't Let Up.
Where can I see a Night Ranger show?
You can catch Night Ranger live at many venues throughout the US and the world. US dates on the Night Ranger tour include at Boulder Station Casino in Las Vegas, Nev., Dr. Pepper Park at the Bridges in Roanoke, Virg., Deadwood Mountain Grand Hotel & Casino in Deadwood, S. Dak., Hertz Arena in Estero, Fla., and The Paramount in Huntington, N.Y. Night Ranger is also performing in Japan at venues like Hitomi Memorial Hall in Tokyo, Amashin Archaic Hall in Osaka and Akasaka Blitz in Minato. In addition, Night Ranger is often a fixture at local fairs and annual music festivals like Cannafest in Grand Forks, British Columbia, Canada, Missouri State Fair in Sedalia, Mo., Maryland State Fair in Timonium and Oklahoma State Fair in Oklahoma City. Besides headlining, Night Ranger also has upcoming gigs opening for other big-name acts like REO Speedwagon and Foreigner.
Who are Night Ranger's influences?
At a Night Ranger concert, you could easily pick up on some of the band's key musical influences, like Foreigner, Journey, Styx, Toto and Van Halen.
What other artists are similar to Night Ranger?
If you enjoy Damn Yankees, Loverboy, Ratt, Sammy Hagar, Great White, Warrant, Dokken, Autograph, Tesla or Triumph, you'll definitely want to check out a Night Ranger show.
Back to Top