There aren't any Events on the horizon right now.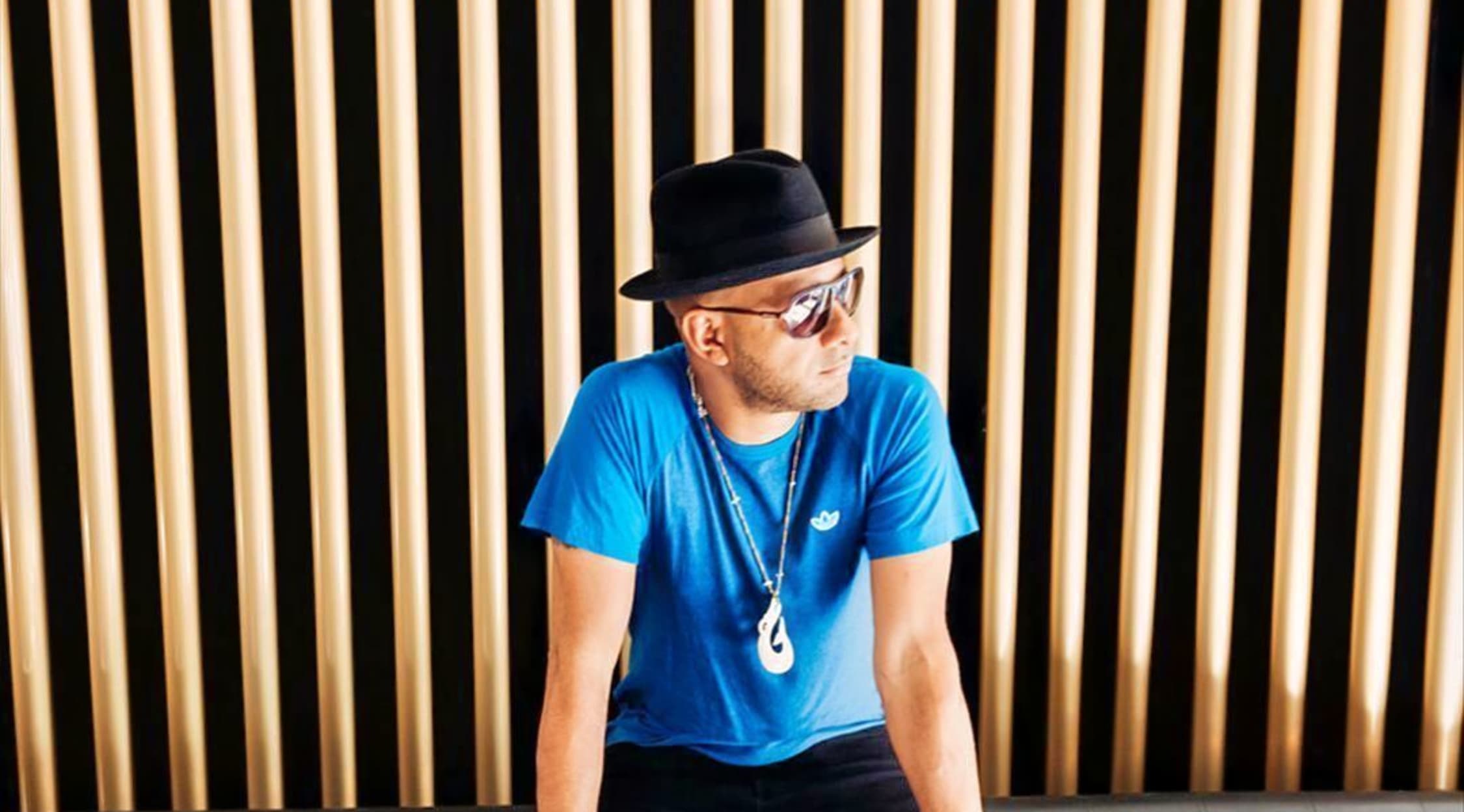 Rovi
Nightmares on Wax Tickets
Nightmares on Wax – The 2015 Tour
Nightmares on Wax are always on the go, bringing their extensive repertoire of eclectic, chill beats to iconic stages all over the Western world. Don't miss this legendary trip-hop force when they perform at state-of-the-art concert halls in the United Kingdom and America, including Union Chapel in London, U Street Music Hall in Washington, Cervantes in Denver, Terminal West in Atlanta, The Regent Theater in Los Angeles, and Club Six in San Francisco. Whether they are playing in sold-out arenas or intimate theaters, Nightmares on Wax are the quintessential downtempo act and are something that you do not want to miss. Get your tickets today!
About Nightmares on Wax
Nightmares on Wax was initially the combined effort of Kevin "Boywonder" Harper and George Evelyn – the former of whom was replaced eventually by Robin Taylor-Firth. The outfit would become one of the highlights of the British post-rave techno scene in the early '90s. Nightmare on Wax's album debut, A Word of Science, was – in addition to early numbers by Tricky Disco, Tuff Little Unit, and LFO – an essential bridge between the conflicting influences of Detroit soul and techno, New York electro and house, London acid and rave, and the mushrooming eclecticism of the following years. Established in West Yorkshire in the late '80s as an extension of b-boy gang the Soul City Rockers helmed by Evelyn and company, Nightmare on Wax's first singles, "Aftermath" and "Dextrous", were both well regarded, and the former rose into the Top 40 U.K. pop singles chart. The following album formed much of the foundation for the experimental downtempo electro-funk/hip-hop developed by Spacer, Luke Vibert, Mike Paradinas, and others, and won the band a secure seat among the select crew of techno's innovators.
Nonetheless, the group disbanded after the release of Science, with early compatriot Kevin Harper leaving for a DJ career and Evelyn releasing a few house tracks on Nucleus (a subsidiary of Warp) before settling into woodshed bedroom mode. After a four-year break, Evelyn returned with a tune on the Headz compilation by Mo' Wax and, shortly after, the instrumental hip-hop album Smoker's Delight arrived with a uniquely British eclecticism. Still participating in the same kinds of sampler-and-sequencer, genre-spanning experiments, Smoker's Delight was also more subtle, suited to repeated listening more than his earlier work. The same held true for Carboot Soul in 1999, Evelyn's first record as part of a domestic distribution contract with U.S. independent label Matador. In 2000, Nightmares on Wax issued the first new single by De La Soul in many years, which was included on the Sound of N.O.W. EP featuring the pioneering rappers. The follow-up was a set in the mix series DJ-Kicks by Studio !K7. In 2002, Evelyn released his fourth full-length, Mind Elevation. A longer wait was in store before the appearance of his next proper long-player on Warp, but in March of 2006, In a Space Outta Mind arrived. Thought So… in 2008 and Coming Home in 2009 followed quickly. Evelyn stilled worked as a downtempo DJ and re-signed to Warp. He worked with Sebastian Studnitzky, the Jazzanova arranger, and dropped Feelin' Good, another set of eclectic tracks, in 2013. In 2014, the retrospective album N.O.W. is the Time celebrated 25 years of musical work. Ashley Beedle, JD Twitch of Optimo, Morgan Geist, and others contributed remixes to the release.
Previous Hits
Nightmares on Wax producer George Evelyn provided the template for the downbeat movement of 2000-2001 almost ten years before it became a mix album fan's bane. 2002's Mind Elevation appeared just in time with another full-length of perfectly chilled beats. Sadly, however, the album is not the unquestionable triumph of Smoker's Delight or Carboot Soul, though it was Nightmare on Wax's first record to make the U.S. charts. Here, Evelyn substitutes a pair of vocal tracks for the entranced trip-hop of earlier releases. Still, the groovy acid jazz of "Date with Destiny" and the dubby breeze of "70s 80s" both prove that Evelyn is surprisingly skilled at composing good production to support vocals.
Nightmares on Wax abandoned their early proto-trip-hop groove in 2002 only when it became mainstream and a crossover seemed likely. With the bandwagon cleared of downtempo hoppers, producer Evelyn and keyboardist/producer Robin Taylor-Firth returned straightaway to heavy trip-hop dub with 2006's In a Space Outta Sound. Unsurprisingly, the act remained among the best at crafting simple yet bottomless grooves, with Massive Attack being their only rival. This album's highlight is "Damn", with seven-and-a-half gently undulating minutes of hip-hop borrowed from a reed sample of Al Hirt that gradually blooms into gospel choir-driven R&B.
2008's Thought So… is somewhat of a Nightmares on Wax travelogue, comprised of songs recorded in locations from Ibiza to Leeds and certainly a number of places in between. Using a captivating studio dubbed Camper Van Somewhere, Evelyn and Taylor-Firth hold to achingly spare productions, as is to be expected of Nightmares on Wax repertoire. At times, they are overly spartan, especially in the first few cuts, which might make listeners feel trapped in 1996, when an occasional sample, effect, or naked breakbeat seemed to be the only elements necessary for a pioneering production.
The first Nightmares on Wax full-length in five years, 2013's Feelin' Good, is Evelyn's most band-oriented and organic album. With longtime collaborator Taylor-Firth, Evelyn brings on a slew of seasoned veterans: Sebastian Studnitzky (string arrangements), Mozez (vocals), Andrew "Shovell" Lovell (percussion), Paul Powell (bass), and Wolfgang Haffner (drums). It is not as though the record was laid down old-school, though. A good portion of the elements seem heavily manipulated and producer-driven. Stylistically, Feelin' Good is characteristically diverse, with downtempo, hip-hop, disco, funk, soul, dub, reggae, and easy listening all in the vibrant mix.
Trivia
George Evelyn also goes by the stage name DJ Ease.
The Nightmares on Wax Concert Experience
Not satisfied with just any old trip-hop set? Look for further because the legendary Nightmares on Wax are playing in England and the United States for a handful of select dates in 2015. Approaching an impressive 40 years in the electronic music scene, George Evelyn is joined by longtime musical partner Robin Taylor-Firth for yet another round of unforgettable live dates. Start planning your Nightmares on Wax concert experience today!
Back to Top
Epic events and incredible deals straight to your inbox.