There aren't any Events on the horizon right now.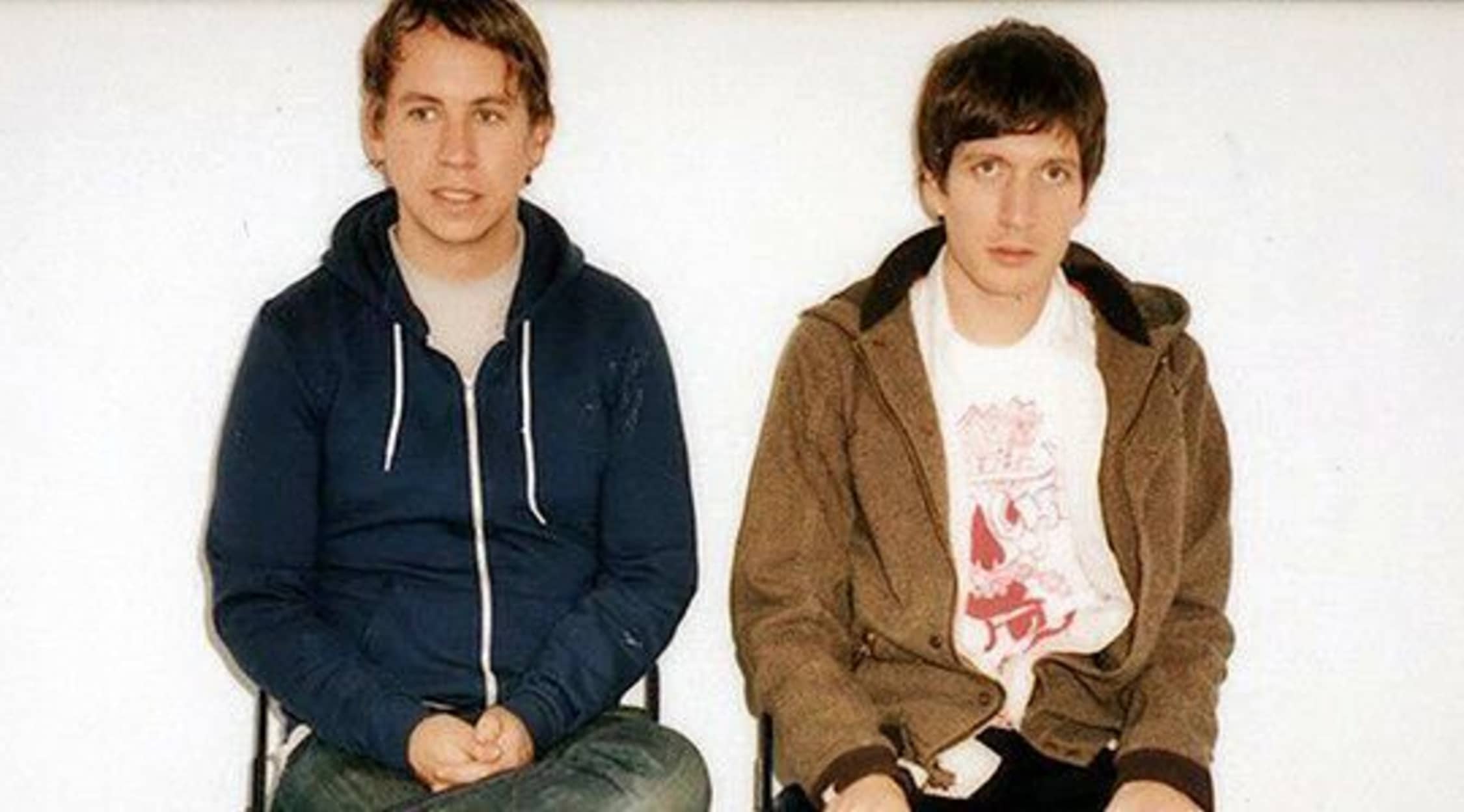 Rovi
No Age Tickets
No Age Concert Tickets
Indie noise rock outfit No Age has a timeless effort about them that easily allows them to polish their signature sound and hone their talents to find mainstream success decades into the future. Boasting a sound that is unlike any other and a live stage presence that outperforms many, concert tickets to see No Age in concert are sure to be a huge treat for you and all your friends. Get tickets today to see No Age live on stage and come be part of the live music action!
No Age Tickets
Experimental indie duo No Age combined their lo-fi drum and guitar interests to create an indie noise rock / pop outfit from the remnants of the hardcore set Wives. The Los Angeles team of Dean Spunt and Randy Randall released a series of vinyl only EPs before Weirdo Rippers appeared, which was a combination of all previous sounds via UK FatCat. The full debut Nouns appeared with Sub Pop in 2008, and No Age has been tearing it up on the tour scene since then. Get tickets today to see No Age rock the stage live and get ready for some rockin' live music.
No Age
No Age is a powerful live act with energy enough for an entire ensemble through solely comprised of drummer and vocalist Dean and guitarist Randy. Los Angeles outfit No Age has created a valuable underground following that has allowed them to surface mainstream stages into the most recent decade, filling auditoriums and stages around the country with their tickets to a uniquely driven show. Tickets are available today to catch No Age in concert, so get yours today and make your way to the nearest venue.
No Age Tour Dates
Indie music outfit No Age is a must-see group live in concert, and this dynamic duo will soon be selling tickets to upcoming shows near you. If you haven't already done so, get tickets to see No Age live on stage and be part of the excitement when the energetic outfit comes to town. No Age tickets won't be around forever, so get yours today before they're all gone and come see this experimental outfit perform all their biggest hits on stage at a venue near you.
No Age Concert Tour
StubHub is a big seller of tickets regardless of genre, and tickets are guaranteed to be big sellers when indie outfit No Age comes to town for an upcoming string of performances. Indie music superband No Age is an extremely popular outfit that is always a fan favorite, and the band packs the house wherever they perform. Check out pop music tickets today to upcoming No Age shows and come groove along to the music with No Age when the band heads to the big stage. Tickets are going, going, almost gone for upcoming No Age shows, so get yours today and make your way to the nearest venue to see what's in store for fans at impending shows. Get tickets today and come see No Age live!
Back to Top