NOCTURNAL WONDERLAND SAN BERNADINO
Nocturnal Wonderland San Bernadino
Nocturnal Wonderland San Bernadino Tickets
We didn't find anything nearby, but here's what's happening in other cities.
There aren't any events on the horizon right now.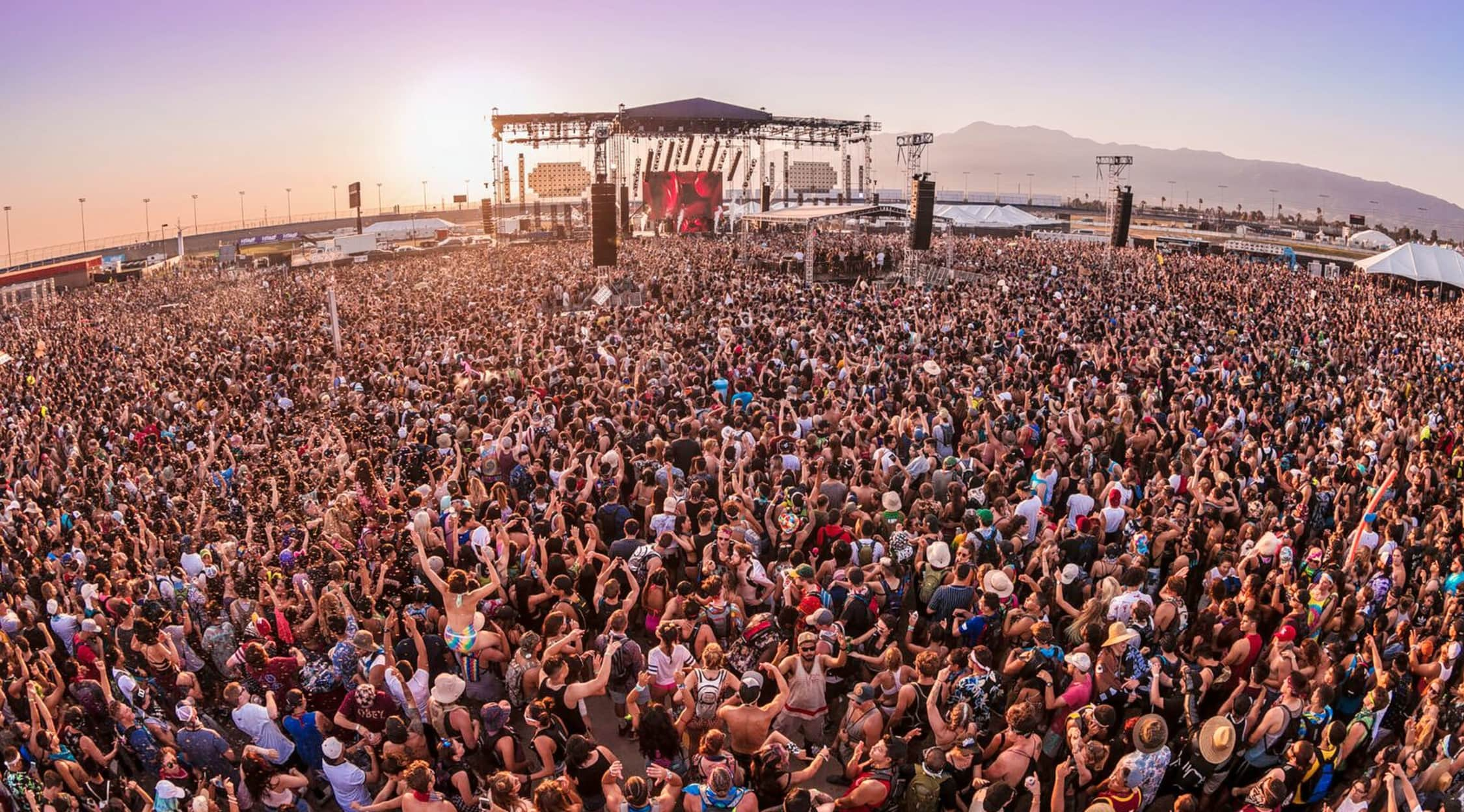 Alive Coverage
Nocturnal Wonderland San Bernadino Tickets
Nocturnal Wonderland San Bernardino Tickets
Nocturnal Wonderland San Bernardino tickets are one of the hottest commodities in the EDM world, and for good reason. Founded in 1994, Nocturnal Wonderland San Bernardino is one of the most enduring and popular electronic music festivals in the United States. Featuring an ensemble cast of performers ranging from Alesso to Avicii, Nocturnal Wonderland has grown to become a must-see for fans of the electronic music genre.
Nocturnal Wonderland San Bernardino History
On February 11, 1995, Insomniac Events hosted the first Nocturnal Wonderland. Based in an aged, beat-up warehouse along a dirty street in East Los Angeles, Nocturnal Wonderland merged the rough, underground warehouse party scene with that of big stage productions. One of the first true crowd-driven events of its kind, Nocturnal turned the tables on what it meant to go to an electronic music festival: for the first time, attendees weren't greeted by a wall of speakers and a hidden DJ; instead, fans could see and interact with the performers. The growth of DJ superstars in the latter years of the '90s and '00s helped popularize the message - that fans want to see their performers live - that Nocturnal helped pioneer in 1995.
Nocturnal Wonderland broke the mold of the underground music scene and set the stage for the development of Insomniac Events' famous Electric Daisy Carnival. To attend Nocturnal meant that attendees could experience the full sensation of the then-upcoming house and trance music scenes. Nocturnal Wonderland 1995 featured DJs such as Blakemore, Semchuck and Flores, all of whom made incredible, intense music perfectly suited to the atmosphere and environment of the event. Constant dancing, music and movement over that first night mixed with the wild spirit of the '90s and Nocturnal Wonderland began its rise to the top of the electronic music festival scene.
Nocturnal Wonderland San Bernardino Live Experience
Nocturnal Wonderland is known for its incredible breadth and richness of stages. Each stage features its own unique theme, complete with custom lighting, props and performers.
Some of the most popular stages include "The Labyrinth" (the largest stage of all), which combines a unique blend of abstract art, complex colors and intricate lights and lasers with trance music. "Alice's House" is traditionally an outdoor stage which, when combined with the emphasis on low-key house music, allows festival-goers the chance to relax under the calm night sky and experience Nocturnal Wonderland in all its glory.
"The Upside Down Room" is Nocturnal's take on its special Alice in Wonderland theme. Festival-goers are sure to experience incredible visuals, bizarre, twisted rooms, upside down furniture and colors that dazzle the mind. Performers dressed in period costumes make the attendee feel like they are immersed in the world of the novel, complete with surreal aesthetics and astounding acoustics.
Similar to Nocturnal Wonderland San Bernardino
Be sure to check out Insomniac Events' famous Electric Daisy Carnival, and Ultra Music Festival is three days of perfection that any EDM fan would enjoy.
Back to Top