NORTH MISSISSIPPI ALLSTARS
We didn't find any Events nearby, but here's what's happening in other cities.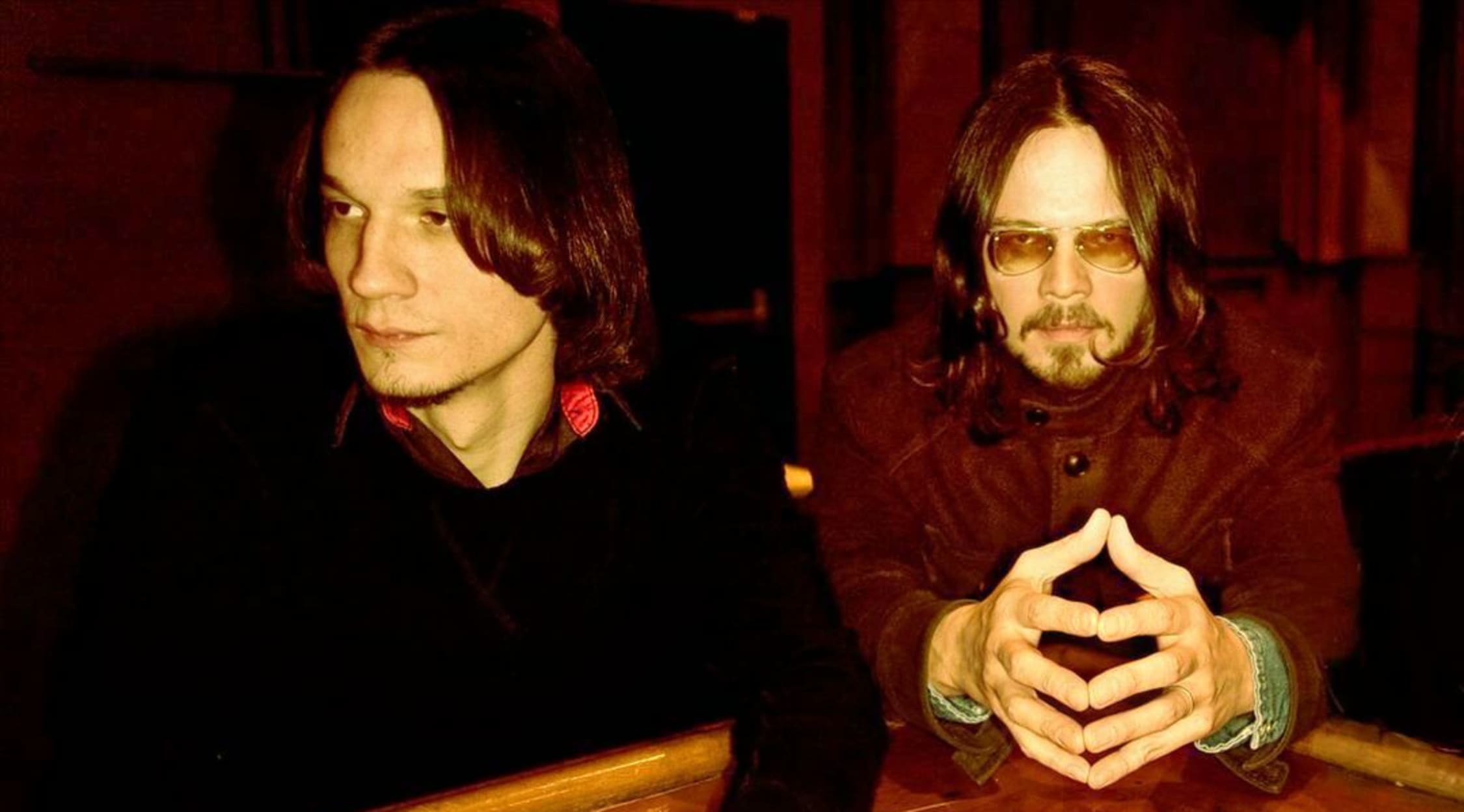 Rovi
North Mississippi Allstars Tickets
The North Mississippi Allstars – The 2015 Tour
Dickinson brother duo, the North Mississippi Allstars, is heading out for another great round of killer shows and performances across the United States. Don't miss your chance to see this truly incredible jam band as they roll into a city in your area, including: Ridgeland, MS; Ponte Vedra and Live Oak, FL; Wilmington and Wilkesboro, NC; Alexandria, VA; Boston, MA; Westbury, Hudson, and Port Chester, NY; Ardmore and Munhall, PA; Rapids, MI; Chicago, IL; Baton Rouge and New Orleans, LA; Dallas and Austin, TX; Phoenix, AZ; West Hollywood and Napa, CA; Crystal Bay, NV; Missoula, MT; Salt Lake City, UT; Aspen and Denver, CO; and Kansas City, MO. If you don't see a location near you on this list, have no fear. Despite its extensiveness over the next few months, this list is not inclusive so make sure that you keep up to date with all of the North Mississippi Allstars' newest tour dates right here on StubHub – your number one source for concert and ticket information on the web.
The North Mississippi Allstars' latest nationwide tour is their most highly anticipated and exciting tour so far. The North Mississippi Allstars will be cruising into a wide variety of American cities, landing in most of the United States to get the crowd going in a series of rocking roots shows. They will be playing at some of the coolest festivals (Polarpalooza Plunge, Wanee Festival, MerleFest, New Orleans Jazz Festival) and at some of the most happening venues (The Troubadour, Crescent Ballroom, The Scoot Inn), delivering all of their best loved tracks, tunes, and fresh improv straight from their amps to your eardrums. Don't miss this smokin' hot, laid back Southern rock duo when they're in your area – get your tickets today!
About the North Mississippi Allstars
Brothers Cody (sampling, drums) and Luther Dickinson (vocals, mandolin, guitar) would originally team up for the punk band DDT. In 1996, they would get together with bass player Chris Chew to form the rootsier outfit known as the North Mississippi Allstars. Hailing from Fayette County, Tennessee, Luther and Cody were sons of Jim Dickinson, a masterful Memphis-based producer. As children, Luther and Cody would relocate to Mississippi with their family, where they were inspired by the region's country blues legends, R.L. Burnside and Mississippi Fred McDowell. The North Mississippi Allstars are also known for their excellence as live performers with alternative sensibilities and hard rock leanings, leading to comparisons to the Black Keys, the John Spencer Blues Explosion, and Phish. Before releasing their debut album, Shake Hands with Shorty, the Allstars would hone their craft by touring as openers for a variety of other bands. After their second album, 51 Phantom, the Allstars would collaborate with Robert Randolph on steel pedal and John Medeski on the organ for a blues-gospel side project called the Word.
The North Mississippi Allstars would get back together for the 2003 release Polaris. The following year, they would release a live album entitled Hill Country Revue: Live at Bonnaroo. 2005's Electric Blue Watermelon would feature a number of top notch guests, such as Otha Turner, the Dirty Dozen Brass Band, Robert Randolph, and Lucinda Williams. The group would also support John Hiatt that year for his album Master of Disaster. Other side projects ensued. Luther would sign up as the Black Crowes lead guitarist in 2007 in addition to his Allstars duties, while Cody and Chew would embark on an outfit called Hill Country Revue. The following year, the prolific core triad of Chew and the Dickinson brothers would come together for the 2008 release entitled Hernando. The album would be the first release from the Allstar's very own label, Songs of the South. Following Hernando, 2009 would see a double disc release of live shows entitled Do It Like We Used to Do.
Sadly, Luther and Cody's legendary dad Jim Dickinson would pass away at the end of 2009. By way of tribute, Luther, Cody, and Chew would come together at the family's own Zebra Studios to record a collection of original tunes in March 2010. Renowned musicians and family friends would contribute to the effort, such as Jack Ashford, Alvin Youngblood Hart, Spooner Oldham, Mavis Staples, and Ry Cooder. The end result would be passionate, gritty album entitled Keys to the Kingdom on the Allstar's Songs of the South label. This new repertoire would also include a cover of "Stuck Inside of Mobile (With the Memphis Blues Again)" by Bob Dylan, performed in a lonesome single-chord blues style. This release would come out at the beginning of 2011. The following year, Jim Dickinson's posthumous project, I'm Just Dead, I'm Not Gone would come out. This release from the senior Dickinson had been recorded in 2006 in Memphis and would feature the North Mississippi Allstars as the backup band.
Previous Hits
Shake Hands with Shorty, the debut album of the North Mississippi Allstars, would be a great success when it was released in 2000. Both this debut and their sophomore album the following year, 51 Phantom, would garner the North Mississippi Allstars Grammy nominations in the category of Best Contemporary Blues Album. They would get a third nomination in that category for 2005's Electric Blue Watermelon. In 2013, World Boogie is Coming would be released and is widely considered to be the North Mississippi Allstars' best album to date.
Trivia
Luther and Cody Dickinson's musical dreams would come full circle with the 2003 of release Polaris, a collaboration with Duwayne Burnside, son of their Mississippi blues inspiration R.L. Burnside.
The North Mississippi Allstars Concert Experience
Drawing from the best of greasy Southern rock and country, the North Mississippi Allstars always deliver a bluesy performance with a feel that is both nostalgic and immediate. Whether they are starting off their set with one of their original roots tunes, covering classic Americana, or inventing slick riffs off the cuff, a North Mississippi Allstars concert experience is never one that disappoints. Grab your boots and neckerchiefs because the North Mississippi Allstars will be giving you a true taste of the modern American soul. Don't miss your chance to see these amazing performers playing live and in person – start planning your North Mississippi Allstars concert experience today!
Back to Top
Epic events and incredible deals straight to your inbox.