There aren't any Events on the horizon right now.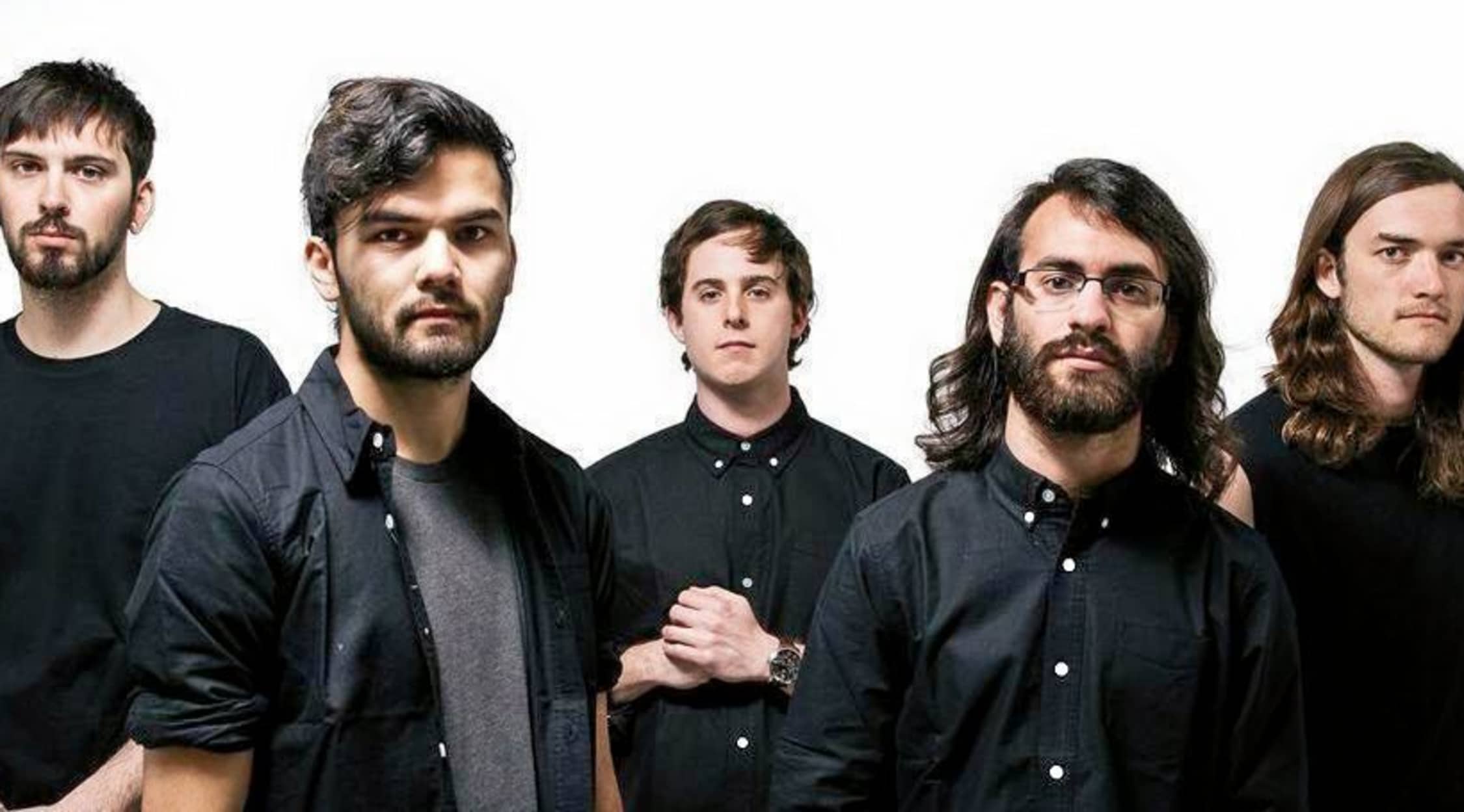 Rovi
Northlane Tickets
Northlane – The 2015 Tour
Northlane's latest tour is their most highly anticipated and exciting to date. Northlane will be touching down all over the United States and the United Kingdom, hitting some of the coolest and most iconic concert venues along the way. They will be playing on stages such as Talking Heads in Southampton, the Classic Grand in Glasgow, the Brighton Music Hall in Boston, Whisky A Go Go in West Hollywood, and more! Don't miss out on your opportunity to see these consistently relentless metalcore and melodic masters live and in the flesh! Get your tickets today!
About Northlane
Naming themselves after a song by metalcore compatriots Architects, Northlane was formed in the band members' native Australia in 2009. Taking shape in Blacktown, a suburb of Greater Western Sydney, Northlane rapidly developed a repertoire and issued their studio debut in 2010 with an EP entitled Hollow Existence consisting of six tracks. Northlane performed all over Australia to support the record and earned themselves recognition as a tireless live band. Once they were signed to We Are Unified, a label distributed by Warner and based in Melbourne, they laid down their first full-length release, Discoveries, which arrived in 2011. Reasonably successful commercially, it made it onto the ARIA chart at number 85. On top of relentless touring, Northlane followed up on Discoveries with 2013's Singularity, which was produced by Will Putney, who is perhaps best known as the engineer for Enemy of the World by Four Year Strong and for mixing and mastering Chasing Ghosts by the Amity Affliction. Singularity was a number three ARIA hit. In 2014, after more touring and festival spots, founding singer Adrian Fitipaldes took his leave. Guitarists Josh Smith and John Deiley were the only remaining original members. The position of frontman was taken over by Marcus Bridge, and the group issued "Rot", the first single with his vocals, by the year's end. Northlane announced a third album, Node, and supporting tours, for 2015.
Previous Hits
What distinguishes Northlane from the waning metalcore genre is the incredible effort they demonstrated on their number 85 ARIA hit, Discoveries. This set clocks in at 41 minutes but is certainly worth the time. There is nothing here that is significantly different from other metalcore acts; there are still countless prolonged breakdowns and "junz". What makes this album an enjoyable listen is how well the group reinvigorates the qualities that plague countless metalcore bands. One standout quality that is immediately obvious is the vocals. The harsh, low singing blends perfectly with the riffs and breakdowns, making the tracks a rewarding listen. The harsh, high singing portrays a sense of pain and despair, adding layers of emotion and depth to this material. Some listeners may be caught off guard by the presence of clean vocals on songs like "Exposure" and "Metamorphosis", but they are well-distanced from a run-of-the-mill chorus. There are times in Discoveries where the singing could be jettisoned, as its inclusion does little to increase the song's power. The guitar work is top class, but still a flaw in this set. Melodic guitars could have earned the album top ratings, but does not appear in the set. While the guitar work certainly holds its own and has its standout moments, it is nothing that hasn't been done before. Exceptions to this are the song "I Shook Hands with Death" and the instrumental title track.
Music should never be just hooky white noise partitioned into three-and-a-half minute lumps; it should be an experience that draws you away from the grind of the everyday. Each song should be delivered with direction and purpose. Australian metalcore act Northlane clearly understands this imperative, as demonstrated on their dreamy, mystical sophomore full-length Singularity. This album would perform even better than its predecessor, rising to number three on the ARIA chart. Here, the band elides the much-feared sophomore slump by delivering a unique, refreshing experience for any fan of "groovy metal" while still staying true to the sound and style that made Discoveries so impressive. Singularity is still very Northlane. Bending of top strings and brutal chugging, combined with sparse high notes, ambient plucking, and solid drumming, Adrian Fitipaldes' incomparable vocals are also adept at soaring clean. Although the album sticks to a rather familiar formula, the band manages to craft ten very distinct tracks of powerful and crushing material. The soaring lead guitars and clean ambience heard in Discoveries has been clearly focused on for Singularity. Combine this floaty sound with the floaty lyrics and a theme begins to emerge. It is perfectly suited to the cover art with its background of Egyptian-inspired, sci-fi-esque, and gloomy environs that seems to illustrate the album's sonic underbelly, most noticeably in the title track and "Quantum Flux". Although this album sometimes feels forced, and the lyrics are often rife with immature and pretentious metaphors, Singularity meticulously creates an otherworldly atmosphere.
The Australian band have reached a crossroads on Node, their third full-length and first to crack the American Billboard charts. Vocalist Fitipaldes left Northlane for health reasons after the release of Singularity in 2013. He was replaced by chief lyricist Marcus Bridge, which almost entirely transforms Northlane from their metalcore beginnings to a more melodic and atmospheric, though no less aggressive, outfit. Bridge brings less dirty vocals and more clean singing. Collectively combined with a musically inclined attacked that adds hard rock, progressive, and post-metal elements, the resulting product is has a more multidimensional and dynamic texture, displaying the band's increasing confidence and maturity.
Trivia
While growing up, guitarist Josh Smith's favorite band was Slayer, guitarist Jon Deiley's was Red Hot Chili Peppers, vocalist Marcus Bridge's was Fall Out Boy, drummer Nic Pettersen's was Limp Bizkit, and bassist Alex Milovic's was Underoath.
The Northlane Concert Experience
Following in the tradition of first class Australian metalcore artists, Northlane deliver one of the most punishing shows around – and that's saying a lot, considering just how frenetic these bands can be. Whether they are opening with their biggest singles like "Rot" and "Quantum Flux" or busting out their latest material from Node, Northlane never leave their audience disappointed. Don't pass up your chance to catch Northlane in the Northern Hemisphere this season! Start planning your Northlane concert experience today.
Back to Top
Epic events and incredible deals straight to your inbox.