We didn't find any Events nearby, but here's what's happening in other cities.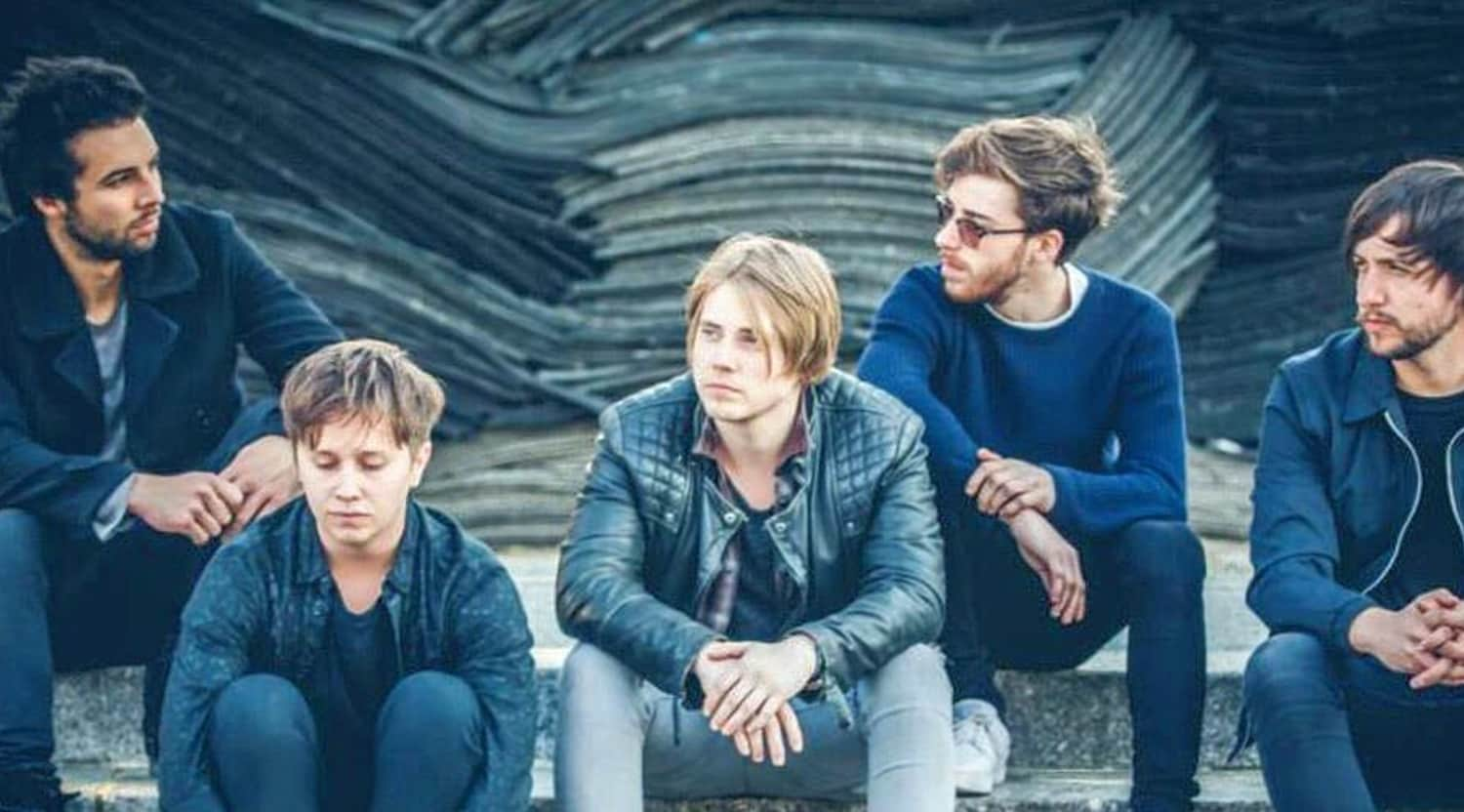 Rovi
Nothing But Thieves Tickets
Nothing But Thieves Tickets
Nothing But Thieves is an English band hailing from the Essex region. The group plays primarily hard rock or alt-rock. Nothing But Thieves has been active since 2012, and BBC Radio 1 gave the band's single "Itch" awards for both Track of the Day and Hottest Record when it dropped in 2014.
Stealing the Spotlight
Nothing But Thieves is compared often to other rock groups such as Royal Blood and Civil Twilight. The band has supported a large number of other artists or groups as part of different tour sets and appeared on radio programs multiple times. The Band worked hard to refine its sound, practicing songwriting and instrumentals while creating various extended plays. Nothing But Thieves managed to create and release three of its four EP records before it dropped its first full-length album in 2015. The extended plays helped the group hone its craft and get the attention of fans and music critics the world over. Touring with other bands in similar music genres helped to raise Nothing But Thieves' profile considerably, as well.
Where can I buy Nothing But Thieves tickets?
StubHub is the premier online site for buying Nothing But Thieves tickets, and the site offers both the regular desktop site at stubhub.com and the cool mobile app, which makes your buying experience easy. Partnering with FanProject, StubHub backs each ticket purchase you make with a guarantee, which means all of your tickets for any concerts are safe and secure.
Who plays in Nothing But Thieves?
Nothing But Thieves has five members. You'll see each one playing instruments or lending their vocal talents to live performances. Conor Mason acts as the lead vocalist and plays guitar. Dominic Craik takes care of the keyboards and plays a guitar as well. Philip Blake is the bassist and James Price is on the drums. Finally, Joseph Langridge-Brown rounds out the band with another guitar.
What is a Nothing But Thieves concert tour like?
Nothing But Thieves has booked several tours around Europe in the past. The group typically hits both smaller and medium-sized venues in various cities before heading to the next country to give fans more of what they want. Nothing But Thieves has also been a part of various festivals. Some of the places the band has toured and appeared live include areas around the UK, Ukraine and Switzerland. The band's entire tour schedule is available at StubHub.
What albums has the band released?
Nothing But Thieves has two full-length albums and four extended plays so far. Each edition of these records has produced several singles that have made it into various radio charts over the years. The studio albums from Nothing But Thieves include the self-titled debut in 2015 and Broken Machine in 2017. The extended plays include If You Don't Believe, It Can't Hurt You, Graveyard Whistling, Ban All the Music and Urchin.
What is a Nothing But Thieves setlist like?
Nothing But Thieves has several popular songs thanks to the full-length albums the band has released thus far. You may hear various combinations of the group's most well-known works and some of the more obscure songs as part of a Nothing But Thieves concert setlist. Some of these possibilities include "Trip Switch," "Sorry," "Amsterdam," "Broken Machine" and "Wake Up Call."
Has Nothing But Thieves done live collaborations with anyone?
Other bands or artists have picked Nothing But Thieves to be part of the supporting act on various tour circuits. Singer Gerard Way and the rock group Awolnation both chose Nothing But Thieves to support them while on tour, giving the latter band a boost in popularity.
Back to Top
Epic events and incredible deals straight to your inbox.