There aren't any Events on the horizon right now.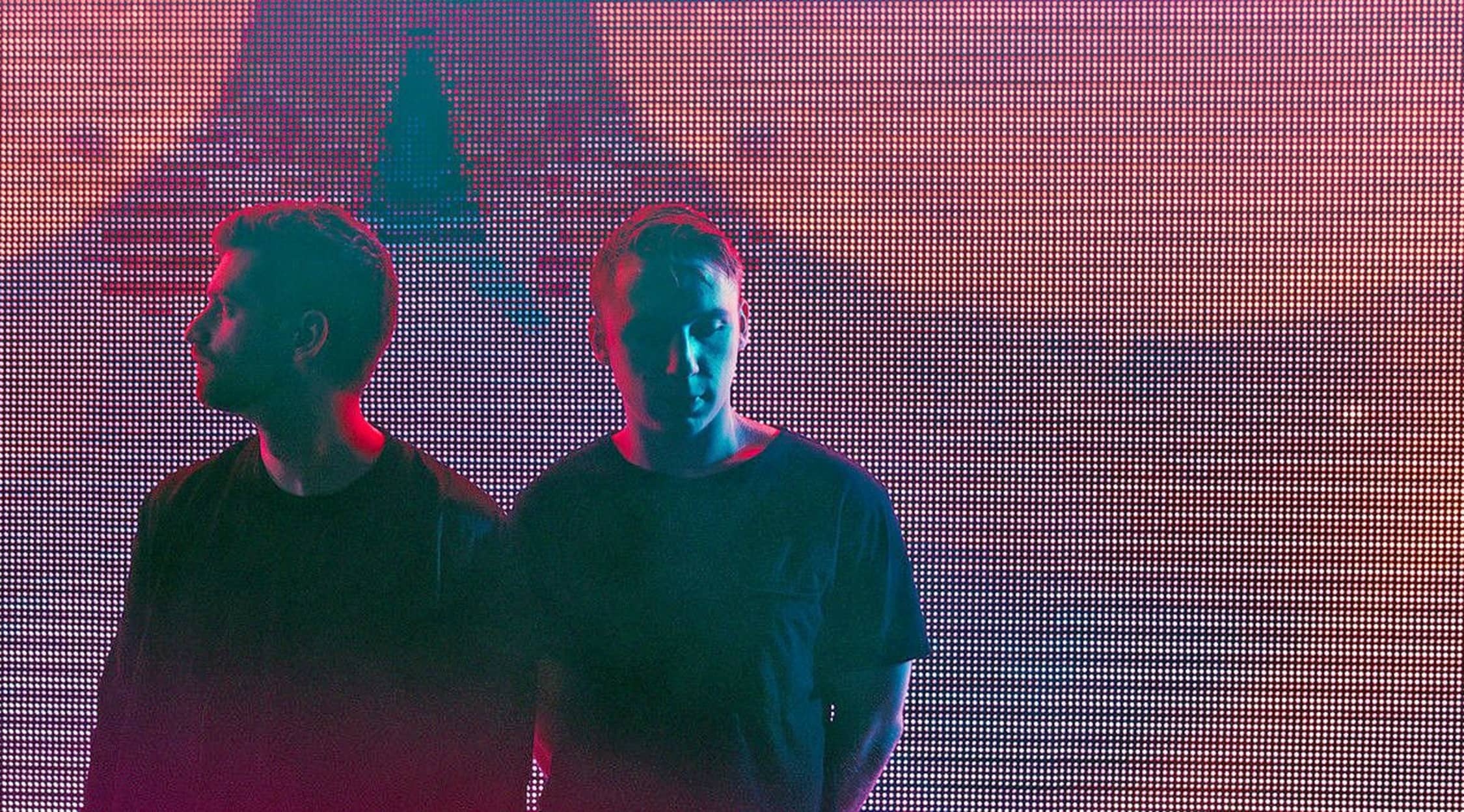 Dani Hansen
ODESZA Tickets
Odesza Tickets
Odesza is the electronic music partnership of Americans Harrison Mills (aka Catacombkid) and Clayton Knight (aka BeachesBeaches). Forming in 2012 while the two were still in college, the duo made an instant mark for themselves in the underground EDM scene with the release of Summer's Gone, their debut album. After earning a spate of industry nominations over the subsequent six years, Odesza was ranked tenth of dance musicians on the 2018 Billboard Dance 100.
Sunken Vessel, Rising Odesza
Odesza is named for the sunken vessel of Mills' uncle with the spelling altered to its Hungarian equivalent so as not to be confused with an existing Scottish synthesizer band called Odessa. When the pair met in college, they came from vastly different backgrounds, with Mills studying graphic design and Knight studying math and physics. The two only started making music together in their senior year at Western Washington University. As a youth, Knight received classical training in guitar. Mills says his nickname came from a song by hip hop artist Aesop Rock. In an effort to share their success as Odesza with fellow rising artists, Mills and Knight created the Foreign Family Collective in March of 2015 to give up-and-coming visual artists and musicians greater exposure to audiences through one-off single releases. By December 2017, the collective released 29 such singles. The collective held its first live festival, SUNDARA, curated by Odesza, in October of 2018.
Where can I buy Odesza tickets?
Odesza shows tend to sell out fast, so get your Odesza tickets right away at StubHub, where every ticket sale is protected by the FanProtect Guarantee. There's even a StubHub mobile app for buying tickets wherever you may be when you hear about the next Odesza live performance.
What can I expect from an Odesza show?
At any Odesza concert, you can expect to hear tracks from any of its five studio albums: Summer's Gone, In Return, In Return (Deluxe Edition), A Moment Apart and A Moment Apart (Deluxe Edition). Odesza's music combines the electronica subgenres of electropop, indietronica, future bass, chillwave and trap into a unique, signature style. That style fuses heavy atmospheric backgrounds and effects and vivid synthesizer melodies. Themes evoked include hope, optimism and nostalgia. Tracks range from ethereal to emotive in tone and from ephemeral to cinematic in scope. Odesza's instrumentation isn't all keyboards and computers, however, particularly their live shows, with a drum line, full brass section and vocalists including WYNNE and Naomi Wild.
Who are Odesza's influences?
Odesza counts M83 among its greatest influences. Its sound is also inspired by Gorillaz, Leon Bridges, Radiohead, Beach Boys, A$AP Rocky, Tame Impala, Martha Reeves & The Vandellas, Big Wild and Caribou.
Where can I see Odesza live?
Odesza has performed at venues like the Frost Amphitheater at Stanford in Palo Alto, California, Camp Bisco in Scranton, Pennsylvania and Los Angeles Historic Park in Los Angeles, California. Odesza is also a staple feature of many popular electronic music festivals, such as Electric Forest, Camp Nowhere, Bonnaroo, World DJ Festival, Lollapalooza, Ultra Music Festival and CRSSD Fest.
What are the names of some Odesza songs?
Songs you are likely to hear at an Odesza concert include "Sun Models," "Say My Name," "All We Need," "Light," "It's Only," "Line of Sight," "Late Night," "Meridian," "Corners of the Earth," "Higher Ground," "Loyal," "Bloom," "Falls," "A Moment Apart," "Boy" and "Across the Room."
Who has Odesza performed with?
Odesza has recorded tracks with many vocalists, any of which might show up on stage with them at a live performance. Just some of the featured vocalists on Odesza songs are Madelyn Grant, Zyra, Shy Girls, Little Dragon, Wynne and Mansionair, RY X and Sasha Sloan.
Back to Top
Epic events and incredible deals straight to your inbox.