We didn't find any Events nearby, but here's what's happening in other cities.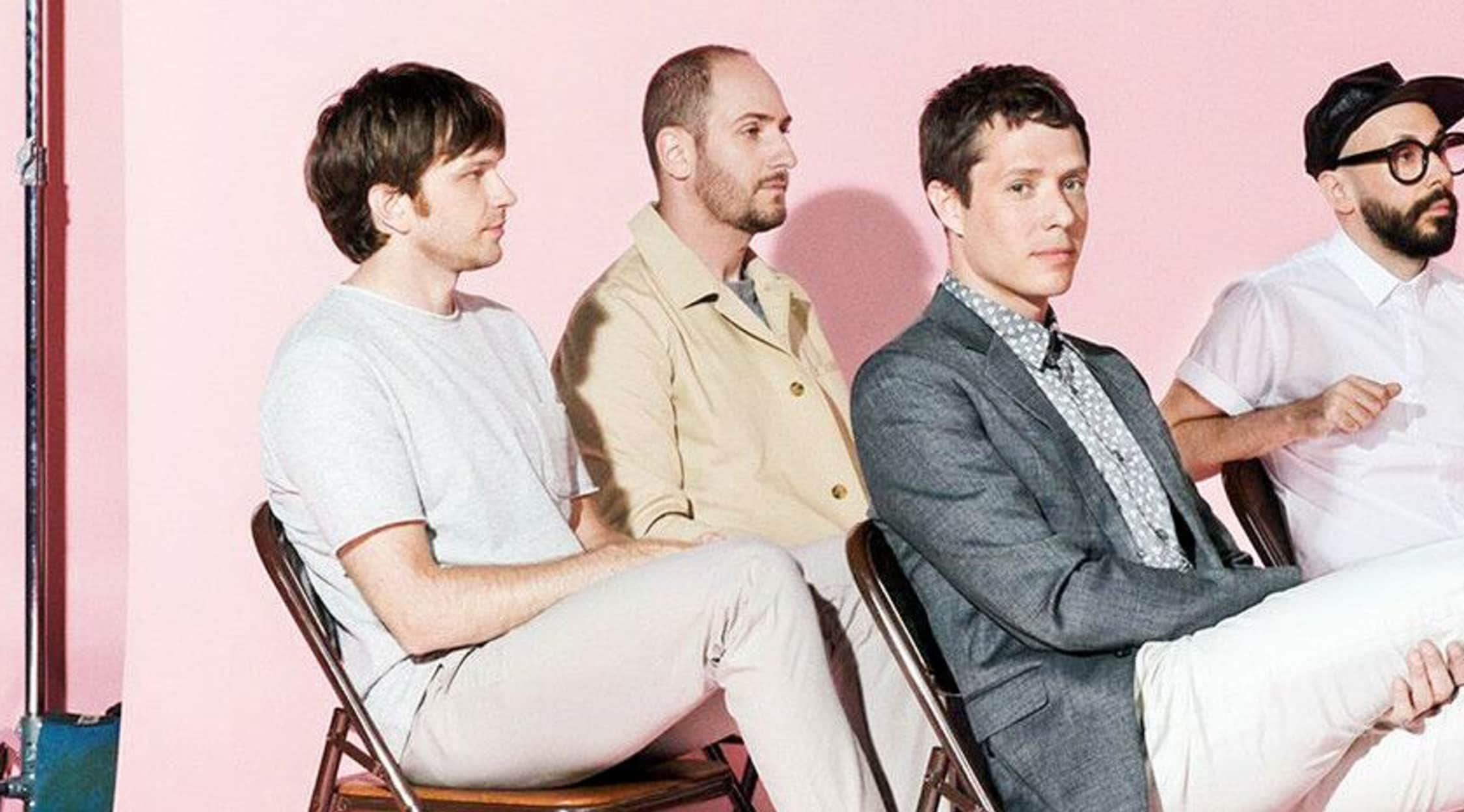 Rovi
OK Go Tickets
OK Go Tickets
OK Go got its start in 1998 in Chicago, Ill., although the band is now based in Los Angeles, Calif. OK Go is known for its elaborate and quirky music videos that are done in one take as well as concerts that incorporate those videos and include choreographed dance numbers, fun audience participation and a lot of confetti sprayed out into the audience. The videos have not gone unnoticed; the video for "Here It Goes Again" won a Grammy for Best Music Video in 2007. All four of OK Go's studio albums have cracked the Billboard Hot 200, and the album Of the Blue Colour of the Sky made it to No. 7 on the US Rock Charts.
OK Go: Music Video Mayhem
Many musicians create amazing music videos, often using heavy editing and computer animation to do so. OK Go creates its own music video mayhem in more organic ways. For instance, the video for the song "Upside Down and Inside Out" features the band in a state of weightlessness, like the members are in space. While most bands would have used green screens, wires, and computer touch-ups to create this look, OK Go used a jet. The jet was ascending and diving in a way that gave the band bursts of weightlessness and even required the band members to take anti-nausea medicine to deal with. The band's dedication to creating amazing music videos has garnered the group a lot of attention and awards with "Upside Down and Inside Out" winning the 2016 Smithsonian Magazine Ingenuity Award in the category of visual arts. OK Go has won many awards all over the world, including the 2010 UK Music Video Award for Video of the Year, the 2016 Eurobest European Advertising Festival gold medal for Film Craft and the 2015 MTV Music Award for Best Choreography.
Where can I buy OK Go tickets?
If you want to experience an OK Go concert, you can buy your tickets at StubHub, the world's leading ticketing marketplace. You can feel confident purchasing tickets via your mobile device or computer with the FanProtect guarantee.
How long is a normal OK Go concert?
An OK Go concert usually lasts for an hour. You can expect the band's set to range from 10 to 18 songs.
Where is OK Go playing?
OK Go has upcoming concert dates in Escondido, Calif., and West Linn, Ore. To find out when the band will be playing near you, be sure to check out StubHub.
What does an OK Go setlist look like?
You can expect an OK Go setlist to include "Get Over It," "Don't Ask Me," "Here It Goes Again," "Do What You Want," "This Too Shall Pass," "Shooting the Moon," "Upside Down and Inside Out" and "The Writings on the Wall."
Who are the members of OK Go?
OK Go members include Damian Kulash on lead vocals and rhythm guitar, Tim Nordwind on bass guitar, Dan Konopka on drums, and Andy Ross on lead guitar. Former members include Andy Duncan.
Where did the name OK Go come from?
The name OK Go came from the Interlochen Arts Camp where Damian Kulash and Tim Nordwind first met when they were 11 years old. There was an art teacher at the camp who would tell the kids, "OK…Go!" when giving them a drawing assignment. The band members adopted this as their name when they formed OK Go later in life.
What other bands are similar to OK Go?
If you live the sound of OK Go, then you should check out Bowling for Soup, They Might Be Giants and Fountains of Wayne.
Back to Top