We didn't find any Events nearby, but here's what's happening in other cities.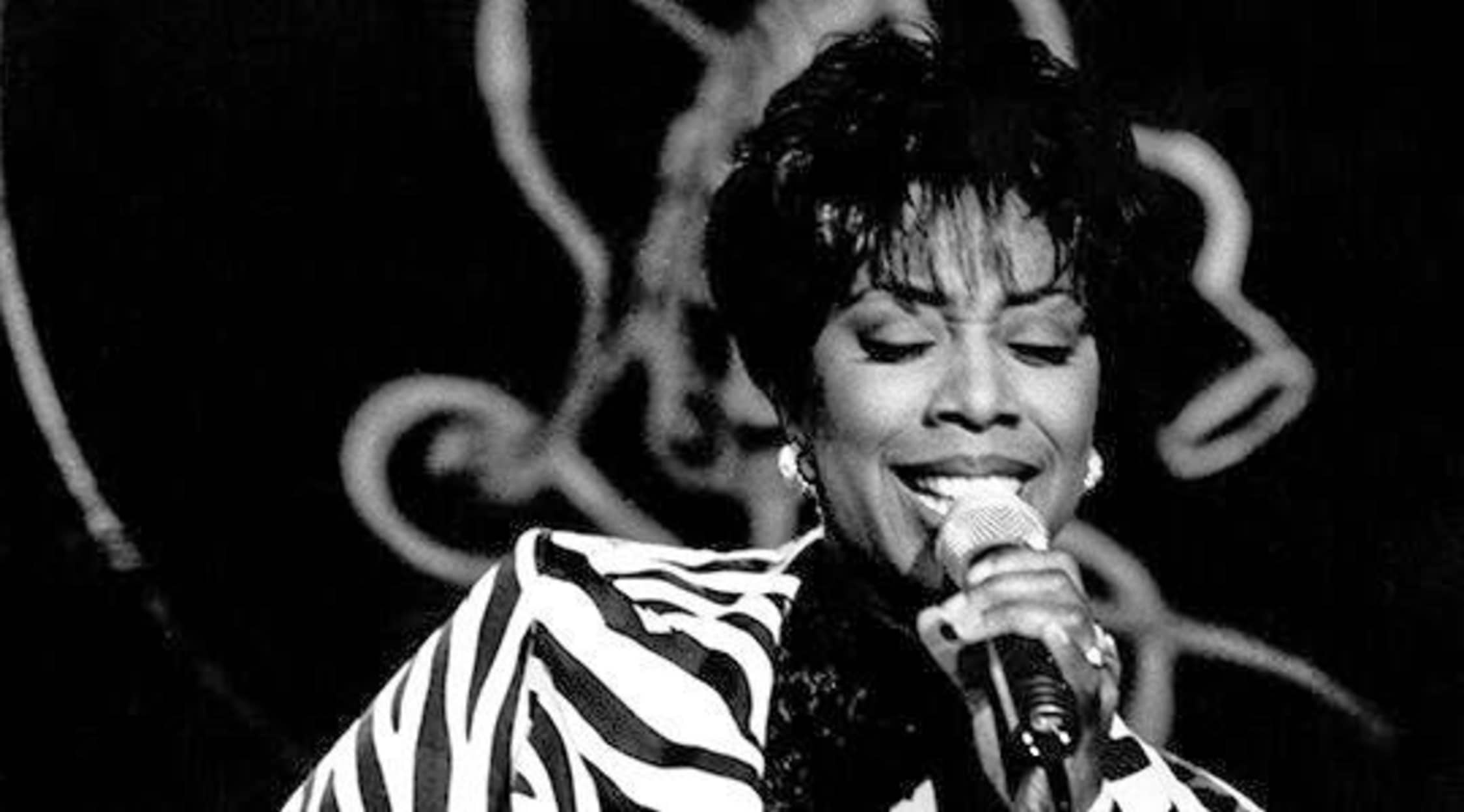 Alamy
Oleta Adams Tickets
Oleta Adams Schedule
Considered an institution by her peers and fans alike, Oleta Adams has energized fans from all walks of life with her gospel, soul, and R&B-tinged music. And she has won them over by trotting the globe with music titans like Michael Bolton, Tears for Fears, Luther Vandross and Phil Collins. She has further cemented her reputation by earning four Grammy nods.
To catch Oleta Adams live, you can check her out in the upcoming months at venues like the Birchmere Music Hall in Alexandria, Virginia, and Rams Head Tavern On Stage in Annapolis, Maryland. Keep tabs on all of Oleta Adams' upcoming shows by signing up for email alerts right here through StubHub. It's that easy!
Oleta Adams Background
Raised in the Pacific Northwest, Oleta Adams first realized her vocal talents singing at the Pilgrim Rest Baptist Church. At the tender age of 11, she commanded four choirs and was already a piano virtuoso. She chalks up much of her music evolvement to Lee Farrell. She described Farrell as "the brilliant Julliard-trained teacher and voice coach who changed my life." Declining the opportunity to become a lyric soprano as well as a scholarship for Pacific Lutheran University, Adams resided in Europe for a summer before trekking to L.A. back in the early 70s. Once in L.A., she made a demo but soon found out that gospel music wasn't the appealing music of the day. Her voice couldn't compete with the disco era. Farrell had a hand in getting her gigs in Kansas City at lounges in hotels as well as piano bars. It didn't take long for Adams to plant down roots and establish herself locally. She even had her own billboard and she was a fixture at the Hyatt Regency Hotel. Luminaries representing various genres also caught her act, including Air Supply, Billy Joel, Cab Calloway, Eartha Kitt and Gino Vanelli.
Her breakthrough moment came in 1985 when the Tears for Fears founders caught one of her performances. A couple of years later they invited her to collaborate on their album, The Seeds of Love. The album arrived in 1989 and featured the track, "Woman in Chains." The tune served as a duet between Roland Orzabal and Adams, and included Phil Collins on drums. Adams joined them on their 1990 tour. After the tour, she cinched a contract with Fontana Records and reignited her solo endeavor in 1990. Eventually, her first album, Circle of One, scored the No. 1 spot in the UK. Her rendition of "Get Here" by Brenda Russell earned her a Grammy nod and also rocketed to the Top 5 in both the US and the UK. It also became the anthem for families of deployed troops during the Gulf War. Her next effort, Evolution, dropped in 1993, and proved to be commercially successful as well. It cracked the UK Top 10 and highlighted the song, "Window of Hope." She released a handful of albums throughout the 90s and released All the Love in 2001 and Let's Stay Here in 2009.
Oleta Adams Albums
Oleta Adams' studio albums include: Untitled (1982); Going on Record (1983); Circle of One (1990); Evolution (1993); Moving On (1995); Come Walk with Me (1997); All the Love (2001); Let's Stay Here (2009). Her discography is comprised of a pair of compilations, 20 singles as well as a holiday album.
Oleta Adams Trivia
In the spring of 1991, Oleta Adams made a guest appearance on The Oprah Winfrey Show, which helped catapult her album, Circle of One, to fame. She said, "I laugh when people call me an overnight success because you can tell from my performance that it's not overnight. I don't have that overnight wet-behind-the-ears style... You get the feeling that I've sort of been around for a while."
Oleta Adams Concert Experience
Gifted vocalist Oleta Adams puts on a celebratory, effervescent show everywhere she goes!
If you need some motivation to get off the couch and out of the house, an Oleta Adams live show may just be the ticket. You won't be able to stop yourself from movin' and groovin'. An Oelta Adams concert promises you a night of singing and dancing in the aisles. So grab your friends and put on your dancing shoes. Oleta Adams consistently delivers a colorful, lively performance that you and your friends will be reminiscing about long after it's over.
Find out where the fantastic Oleta Adams is playing next and be sure to pop on over to StubHub to get your own pair of concert tickets for an outstanding performance where you won't be able to sit still. Concerts always offer an experience you just can't get from your speakers or car radio. And while you're there, make sure you browse around StubHub to find out about your other favorite bands, theatrical productions, comedians and sporting events. StubHub carries tickets for those, too! So what are you waiting for? Check out StubHub to satisfy your entertainment needs at affordable prices!
Back to Top