ONCE ON THIS ISLAND NEW YORK
Once On This Island New York
Once On This Island New York Tickets
We didn't find anything nearby, but here's what's happening in other cities.
There aren't any events on the horizon right now.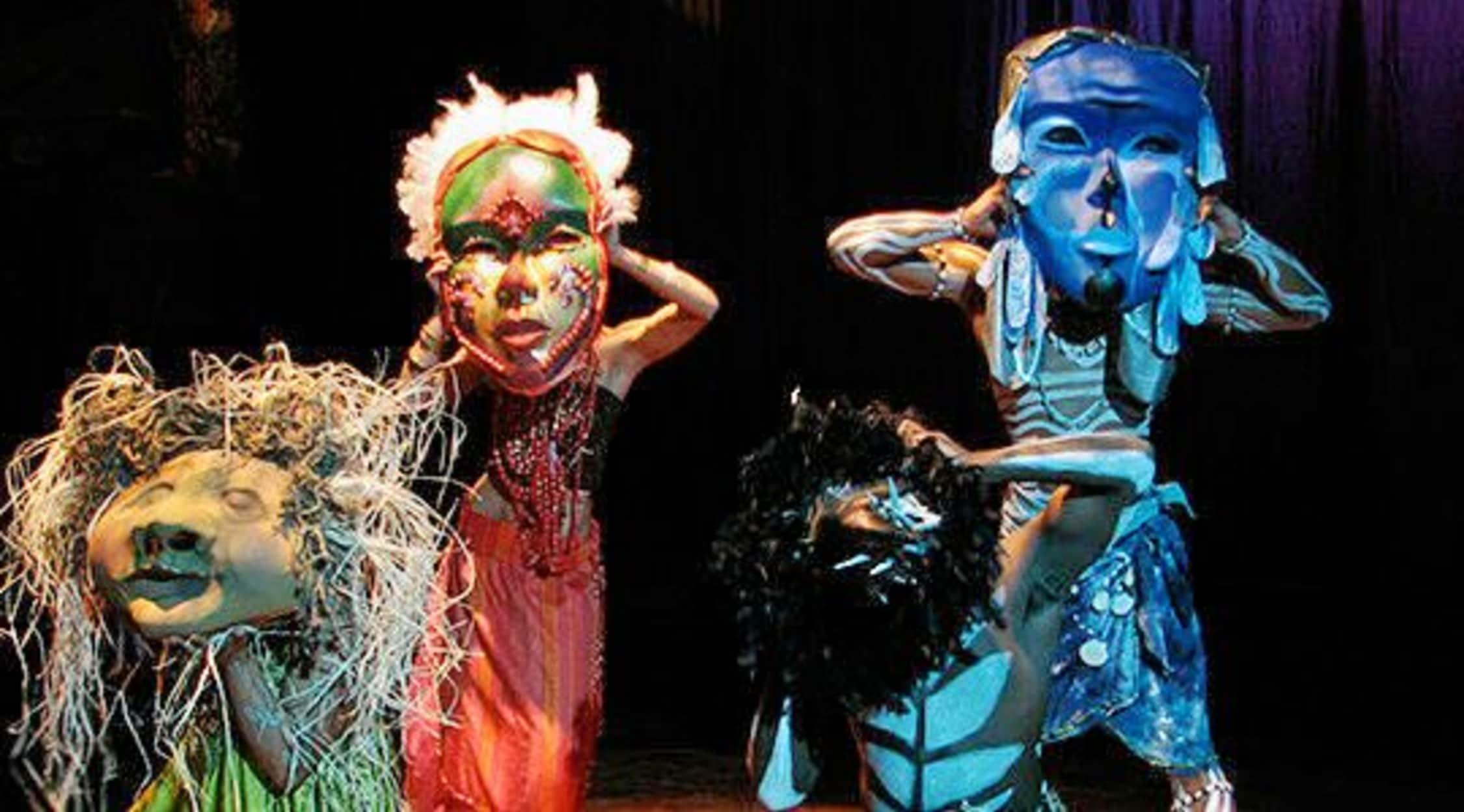 Benjamin D. Esham CC by SA 3.0
Once On This Island New York Tickets
Once on This Island New York Tickets
Once on This Island is the story of two different worlds brought together by love, with some help from the gods. The vision of reviving Once on This Island was borne out of the creative minds of award-winning director Micheal Arden and choreographer Camille E. Brown. The musical features a score from Tony Award-winning songwriters Lynn Ahrens and Stephen Flaherty. The revival premiered on Dec. 3, 2017, at the Circle in the Square Theatre in New York City. The production opened with a cast that featured Broadway legends like Tony Award-winner Lea Salonga, Merle Dandridge and Quentin Earl Darrington. It also featured new faces like Hailey Kilgore and Alex Newell. It closed its Broadway run on Jan. 6, 2019.
Once Again: A Timely Revival
As calamities become the new norm, the revival of this well-loved Broadway classic is as timely as it gets. Dane Laffrey, set designer for the revival, said a three-day visit to Haiti inspired him to create a set that mimics an almost-natural and immersive experience of Once on This Island. Haiti was stricken by a massive earthquake in 2010 and while on the road to recovery was again clamped down by Hurricane Matthew in 2016. Laffrey added that what he saw in the calamity-stricken country inspired him to have free-range livestock, garbage and a huge tractor-trailer on set. Once on This Island tells the story of peasant girl Ti Moune who rescued wealthy boy Daniel and their love story. However, unknown to Ti Moune, the gods of the island made a bet on whether love or death is much stronger and at stake is her life. In the end, love was not as powerful as Ti Moune imagined it to be, and Daniel left her for the life he knows. Death instantly took the young girl, but her determination and capacity to love were rewarded by the gods by turning her into a tree. As a reincarnated tree, she is now powerful enough to break walls that divide societies.
Where can I buy Once on This Island New York tickets?
StubHub is the place to get the hottest selling tickets for Broadway shows. It is an online ticketing platform that also caters to concerts, sporting events and other live entertainment.
Who is part of the re-staging of the Once on This Island New York show?
The Broadway revival of the musical started its previews on Nov. 9, 2017, and officially premiered on Dec. 3, 2017. It starred Kilgore, Newell and Salonga among many others, but the touring cast who'll be appearing in Once on This Island in New York will include Tamyra Gray, Cassondra James, Kyle Ramar Freeman, Jahmaul Bakare, Briana Brooks, Phillip Brooks, Michael Ivan Carrier, Jay Donnell and Mariama Diop.
What songs should I expect to hear from the Once on This Island New York show?
According to a survey conducted by Broadway.com among fans of the musical, you should be prepared to be mesmerized by songs like "Ti Moune," "Some Girls," "One Small Girl," "The Human Heart," "We Dance" and "Mama Will Provide."
What should I expect from watching this musical?
Critics claimed that the revival of the Once on This Island New York show is a delightful world that celebrates love, resilience and the spirit of hope. A review on Variety said that its revival is timely as it is inspiring and uplifting - things that the world needs at the moment.
What other musicals should I catch in New York?
New York City is heaven for theater lovers. If you are stepping foot in the home of Broadway, you might want to catch Hamilton The Musical, Moulin Rouge The Musical, Dear Evan Hansen and Harry Potter and the Cursed Child.
Aside from musicals, are there other noteworthy events in New York City?
Yes, there are tons of shows and other live entertainment in the Big Apple. Those looking for a good laugh should see shows headlined by comedians Jerry Seinfeld, Ronnie Chieng and Stephen Colbert. If you are also into sports as much as you are into theater, you should catch a game of the New York Giants, the Brooklyn Nets or the New York Knicks.
Back to Top