There aren't any Events on the horizon right now.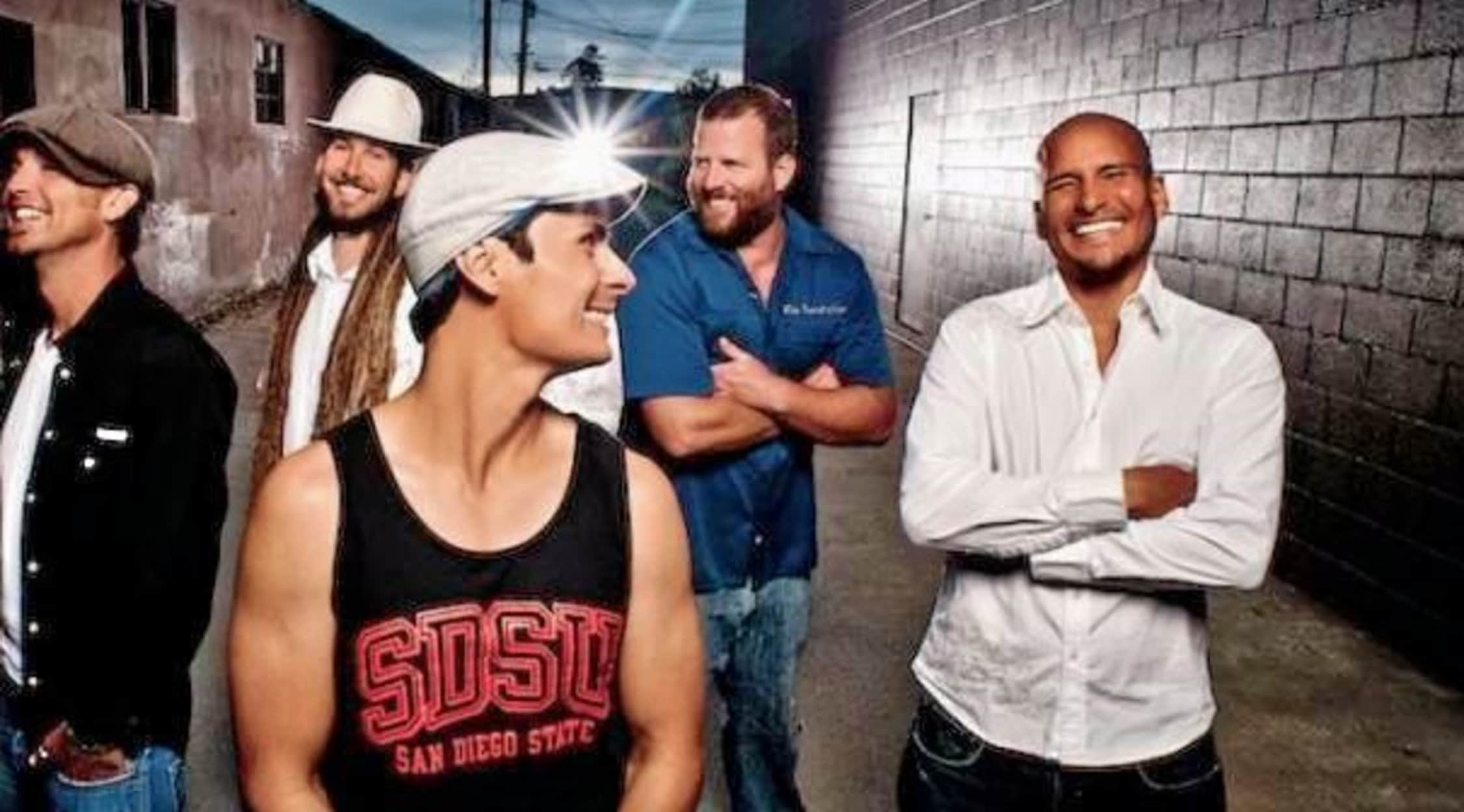 Rovi
One Drop Tickets
One Drop Concert Schedule
Are you ready for some catchy reggae tunes that will instantly envelop you in feel-good vibes? Then you definitely want to see One Drop in concert as they tour around the US this fall. This San Diego reggae outfit is one of the most fun and exciting new bands in the genre, and seeing them perform live will undoubtedly be one of your favorite concert experiences of the year. By fusing reggae and dub together, One Drop has created an entirely unique and funky sound that is making reggae fans all over the world drool in excitement. This reggae group's eclectic style has earned them a large and diverse fan base, and every time they step out on stage they accrue more and more excited fans. You could find yourself in the audience at one of their upcoming shows thanks to StubHub!
To score tickets to an upcoming One Drop show, all you have to do is check out StubHub, which is your one-stop shop for tickets to all of the hottest concerts of the year. You can also sign up for event alerts so that StubHub will notify you when tickets become available for a One Drop show near you! Never miss seeing One Drop in concert again and head to StubHub today!
One Drop Background
One Drop emerged out of the beach-rock music scene of San Diego, California, where the five musicians first came together in the mid 2000s. The lineup consists of James Alger, Anders Pellmark, Keli Rossmau, Mark Cutkomp, and Alex Somerville, who first started to tour and gig heavily in 2006. Whenever they stepped out on stage, fans went wild for One Drop's phenomenal reggae sound and infectious energy. The group first came together after meeting at a music class in college, and when all of the members recognized their mutual love for reggae music, they decided to form their own band. The group released their first EP in 2007, and shortly thereafter released their debut album, Mission Blvd. This album was enthusiastically devoured by One Drop's fan base, and it featured some of their most popular songs to date, such as "Little Black Dress", "No Good Reason", and "She's Gone". The album earned One Drop phenomenal local recognition, and the group was even nominated for "Best Local Recording" by the San Diego Music Awards.
After Mission Blvd found its way onto charts in countries like the US, Greece, Mexico, Spain, Norway, Canada, and Switzerland, One Drop continued to let their momentum snowball. Before they knew it, One Drop was one of the most exciting bands in reggae, and they continued to tour heavily and release infectiously fun hits for their fans. After both national and international tours, One Drop has accumulated an impressive touring resume, and they have even shared the stage with acts like Rebelution, The Dirty Heads, Slightly Stoopid, Iration, Tribal Seeds, Steel Pulse, G Love, and more!
If you want to attend one of the hottest reggae shows of the year, make sure that you have your tickets to one of One Drop's upcoming shows! As they head out on yet another highly anticipated tour this year, you could be in the audience at one of their shows so that you can rock out to some awesome reggae tunes. Don't miss out on this exciting opportunity and grab your One Drop tickets on StubHub!
Biggest Hits
One Drop has released two well-received studio albums: Mission Blvd (2008) and Black Book Diaries (2012). In addition to their EPs, One Drop has established a great repertoire of catchy reggae tunes, such as popular hits like "One More Chance", "Tricked Into War", "Devil On The Pulpit", "Little Black Dress", "She's Gone", "One More Night", and "Don't You Know".
If you want to listen to some great new reggae hits, then you definitely want to check out One Drop in concert this year. Reggae fans are already itching with anticipation as this awesome band prepares for tour, so make sure that you have your tickets as soon as possible by checking out StubHub now!
Trivia
This reggae outfit chose their name "One Drop" after the popular reggae drum style that was created by Winston Grennan.
The Experience
When a band like One Drop steps out on stage, the audience is sure to be consumed with excitement and energy. One Drop is one of the hottest reggae bands on the music scene, and they know how to bust out some phenomenal hits that will make you want to sing and absorb the music's feel-good, laidback vibes. Fortunately for all of the reggae fans out there, One Drop loves to bring their awesome tunes to stages all over the country, and they are about to stop at a city near you during their upcoming tour. To snag your One Drop tickets, check out StubHub today!
Back to Top
Epic events and incredible deals straight to your inbox.