We didn't find anything nearby, but here's what's happening in other cities.
There aren't any events on the horizon right now.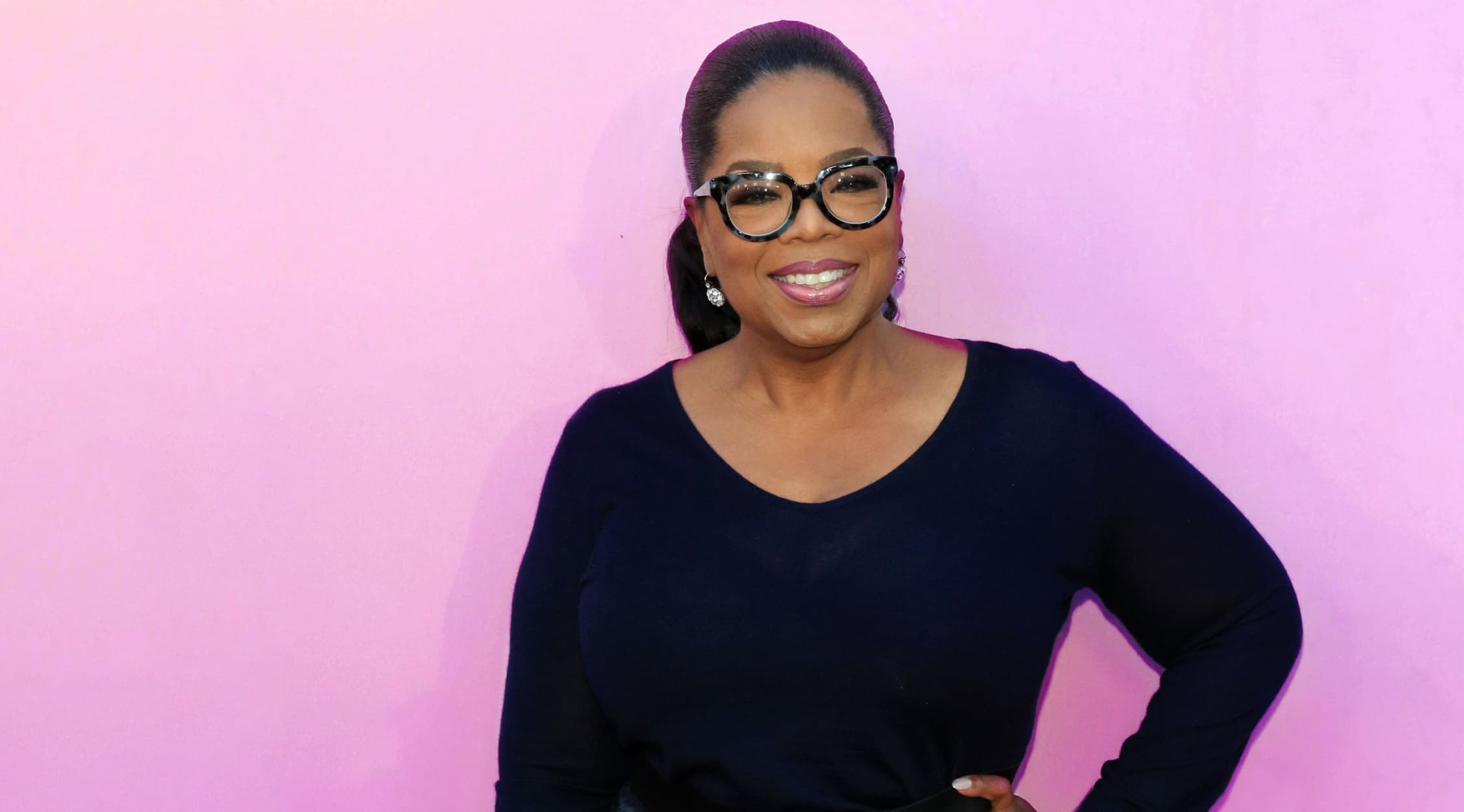 Zuma
Oprah Winfrey Tickets
Oprah Winfrey Tickets
Oprah Winfrey made her first appearance on television in 1976, hosting the TV chat show People Are Talking. Since making her debut appearance, Oprah has been able to become one of the biggest names in the entertainment industry. Besides her captivating personality and inspirational talks, Oprah Winfrey has hosted her own show and acted in TV shows and movies.
The History of Oprah Winfrey
Oprah Winfrey was born and raised on her maternal grandmother's farm in rural Mississippi. When Oprah was a child, her grandmother taught her to read by memorizing poems and Bible scriptures. Life was not easy for Oprah. When she was a teen, she experienced physical and emotional hardships. She eventually moved with her father to Tennessee so that he could help her get back on track. When Oprah was 17, she won the Miss Black Tennessee Beauty Pageant. After her big win, Oprah was offered a job at WVOL, a popular radio station dedicated to helping the African American communities in Nashville, Tenn. After working at the radio station for a few years, Oprah became a reporter for a local TV station.
Where can I buy Oprah Winfrey tickets?
Purchase your Oprah Winfrey tickets at StubHub. StubHub offers the best customer service to its guests with its FanProtect Guarantee policy.
What awards has Oprah Winfrey won?
Since starting her career, Oprah Winfrey has earned more than 30 awards. Oprah earned her first award in 1987 when she was awarded Daytime Emmy's "Outstanding Talk or Service Show Host" award for her talk show, The Oprah Winfrey Show. In 1988 and 1997, Oprah received the "Favorite Female Television Performer" award from People's Choice Awards. In 2014, she also received the "Outstanding Motion Picture" award for her film Selma during the Black Reel Awards. In 2018, Winfrey received the "Ruby Dee Life Achievement" award during the Lifetime Achievement Awards.
Has Oprah Winfrey starred in any films?
Oprah has starred in several films throughout the years. One of Oprah's most memorable roles was in the historical drama The Color Purple. The Butler and Beloved are also popular historical films that Winfrey has starred in. Oprah has also been the voice behind cartoon films like The Princess and the Frog and Bee Movie.
What TV shows has Oprah Winfrey appeared on?
Oprah has been the face of her own TV shows including Oprah's Big Give and Oprah's Lifeclass. However, Oprah has also starred in and produced many TV dramas like Queen Sugar and Greenleaf.
Is Oprah Winfrey coming to a city near me?
As of now, Oprah is scheduled to tour in several large cities nationwide. She will be touring in San Francisco, Calif. and Denver, Colo. Oprah is also scheduled to appear in Dallas, Texas, and Saint Paul, Minn. in 2020. Continue to check StubHub for more information on Winfrey's tour locations.
Has Oprah Winfrey written any books?
Yes, Oprah has written several books. Some of her most popular books include Oprah: The Soul and Spirit of a Superstar and The Uncommon Wisdom of Oprah Winfrey: A Portrait in Her Own Words. What I know For Sure and Mr. Or Ms. Just Right: Because Mr. Or Ms. Right Does Not Exist! are also popular books written by Oprah.
What can I expect from Oprah Winfrey?
Attending an Oprah Winfrey performance is a one-of-a-kind experience. Oprah provides her fans with soul-searching experiences. After attending an Oprah event, you will be inspired to be a better you. In addition to this, Oprah is also very comical. A typical Oprah experience will cause you to laugh and cry simultaneously.
Which performers are similar to Oprah Winfrey?
Oprah Winfrey fans may also enjoy Joel Olsteen or Michelle Obama.
Back to Top