There aren't any Events on the horizon right now.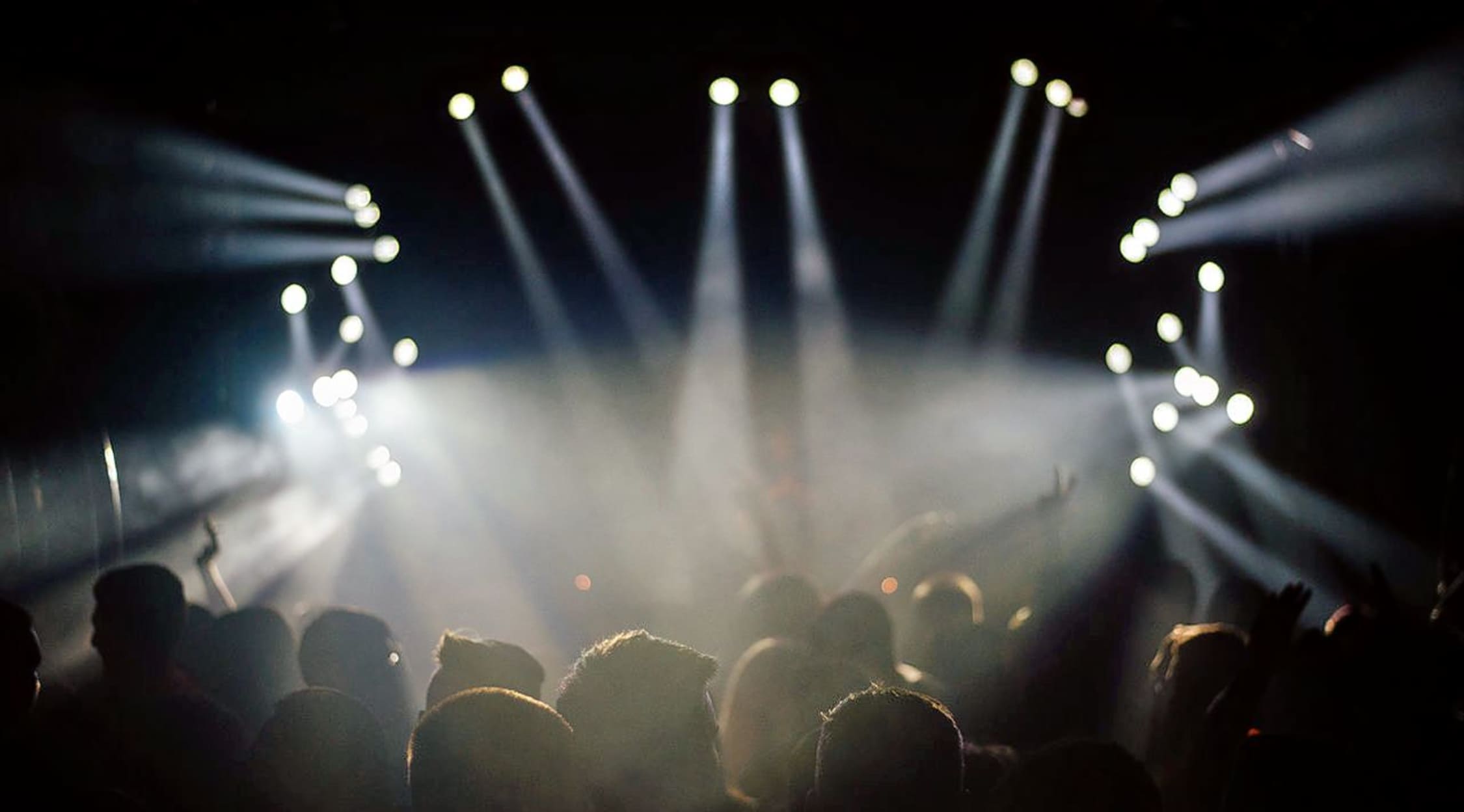 Stocksy
Orgy Tickets
Orgy Concert Schedule
After stepping out into the explosive rock world of Los Angeles in the 1990s, this alternative metal band became one of the most beloved "death pop" bands around. With an enormous cult following that stretches all over the world, Orgy never fails to pack major music venues with rabid and eager fans. So if you want to see one of the most unique and intriguing metal bands in the music scene, you better act fast and lock down your Orgy tickets right here on StubHub before it's too late! So hurry and purchase your Orgy tickets on StubHub before the opportunity passes you by!
Beginning in January, Orgy will be hitting the road to bring their explosive death pop hits to cities across North America, which means that your chance to see Orgy in action may be right around the corner! Orgy has shows scheduled at venues like the Gramercy Theatre in New York, the Brighton Bar in Long Branch, the Fete Ballroom in Providence, the Jewel Nightclub in Manchester, the Rockpile in Etobicoke, the Outpost Concert Club in Kent, the Harpos in Detroit, and the Whisky A Go Go in West Hollywood. Whether you catch Orgy in action on the West Coast, the East Coast, or somewhere in between, you definitely won't be disappointed. Orgy has been known to put on some wildly thrilling live rock shows, and you could score your spot in the audience at an upcoming Orgy show in a matter of minutes thanks to StubHub!
Orgy Background
Vocalist Jay Gordon remains the only remaining original Orgy member in the group, but despite the fluctuating lineup of Orgy, this band has been considered one of the most consistent alt-metal groups in the music scene. After forming in Los Angeles in 1994, Orgy spent several years rocking out at local LA music venues, gradually making a name for themselves in this burgeoning rock scene. By 1998, Orgy had become one of the most buzzed about new acts in the alternative metal world, which is why so many fans were thrilled when Orgy dropped their debut album, Candyass, which sold almost two million copies right off the bat. Just like that, Orgy had stepped into the major leagues of alternative metal, and before long they were rocking out on stages alongside acts like Korn, Incubus, and Limp Bizkit, and Orgy was just getting started!
During the mid-2000s, Orgy went on a brief hiatus, much to the dismay of their rabid fan base. It didn't take Orgy too long to return, however, and before long they were back on stage, putting on thrilling live metal shows everywhere they went. No matter which bands they tour with or what venues they stop at, Orgy never fails to dazzle and entertain their audiences, because this "death pop" band is easily one of the most electrifying live acts in the entire metal world! So come experience the mayhem and the excitement for yourself—purchase your Orgy tickets right here on StubHub as soon as possible and get ready to attend one of the most unforgettable rock shows of the year! Thanks to StubHub, you could have your Orgy tickets with just a few quick clicks on your computer, and you definitely won't want to miss out!
Greatest Hits
To date, Orgy has released three studio albums: Candyass (1998), Vapor Transmission (2000), and Punk Statik Paranoia (2004). Their debut album was certified platinum in the US and gold in Canada, making it one of the most popular metal albums of the decade. All of these albums are chock-full of major alt-metal favorites, including hits like "Stitches," "Blue Monday," "Fiction (Dreams in Digital," "Eva," "Faces," "Vague," "Pure," and "Wide Awake and Dead." Now you just might be able to hear some of these explosive death pop hits live in concert, because thanks to StubHub you could score your Orgy tickets in a matter of minutes! So what are you waiting for? Check out StubHub's ticket selection as soon as possible so that you won't be left out of the fun and the excitement when Orgy makes their way to a concert venue near you!
Trivia
The lead vocalist Jay Gordon is the only remaining original member of this beloved metal band, but critics and fans agree that the current lineup is still on the best in the genre!
The Experience
If you are ready to see one of the most exhilarating and thrilling live metal concerts of the year, you definitely don't want to be caught without your tickets to the upcoming Orgy show in your neck of the woods. Fortunately, you could lock down your Orgy tickets right here on StubHub in a matter of minutes, which is great news for all of you alternative metal lovers out there! So what are you waiting for? Check out StubHub's ticket selection today and get ready for a knockout Orgy show this year!
Back to Top
Epic events and incredible deals straight to your inbox.