OSHEAGA MUSIC AND ARTS FESTIVAL
We didn't find anything nearby, but here's what's happening in other cities.
Only 6 tickets left at lowest price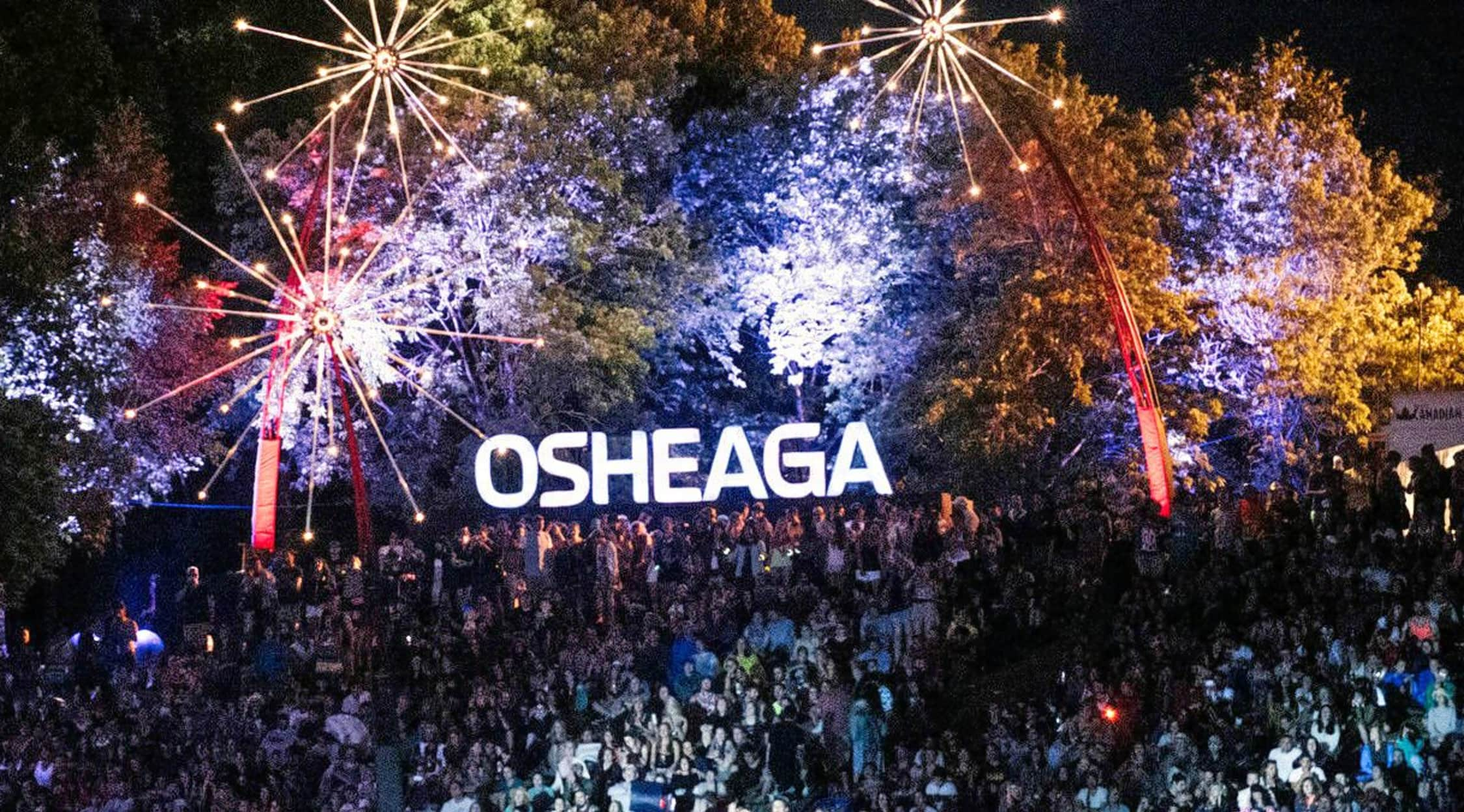 Getty RM
Osheaga Music and Arts Festival Tickets
Osheaga Music and Arts Festival Tickets
The Osheaga Music and Arts Festival is an annual summer event held at Parc Jean-Drapeau in Montreal. Although many groups and performers play sets at the festival, it is touted primarily as an indie rock fest. Osheaga started in 2006 and has seen consistently high attendance numbers ever since.
Combining New and Established Indie Artists
Many fans and organizers of the event claim that Osheaga is perhaps the most important festival of its genre that is currently held anywhere in Canada. With attendees coming from all over Europe and North America for the last Osheaga Music and Arts Festival, it's not hard to see why this might be the case. One of the unique aspects of Osheaga is its mission statement. Festival managers wanted a way to bring emerging artists together with established acts and give them a chance to play alongside one another in harmony. This goal has led to early successes and recognition for many starting bands or artists. The first year of the event gained a respectable number of patrons. However, Osheaga really took off in its second year, booking established bands such as Arctic Monkeys and Smashing Pumpkins or artists like M.I.A. Although there is some dispute as to the true etymology of the festival name, some tribes on First Nations reservations favor the explanation that "osheaga" is "people of the hands."
Where can I buy Osheaga Music and Arts Festival tickets?
Festivals like Osheaga can see their tickets go fast. To make sure you don't miss anything, head over to stubhub.com and grab the Osheaga Music and Arts Festival tickets of your choice. StubHub makes things easy with a partner like FanProtect and a handy mobile app you can use to book festival tickets in a snap.
When is the next Osheaga Music and Arts Festival?
The Osheaga Music and Arts Festival is a summer concert event. The next Osheaga Fest is slated to take place August 2 through August 4 ,2019.
Has the Osheaga Music and Arts Festival had any notable past performances?
Osheaga has seen several high-profile bands or performers play on its stages in the past. Many established groups help to draw in the crowds and raise the profiles of lesser-known bands. Some of the most notable live concerts at past festivals include performances by Vampire Weekend and Sigur Ros. Many fans at the event were pleased to be a part of the energetic, stellar performances from groups like these.
What is the lineup like at the Osheaga Music and Arts Festival?
As with many past incarnations of the festival, the next version of Osheaga promises to bring lots of amazing bands and new performers for patrons to enjoy. Just a few of the notable headliners for the upcoming Osheaga Festival include bands like The Lumineers and artists such as Childish Gambino. While most of the band or performers at Osheaga fall somewhere in the indie category, you might also see some Osheaga live performances by soft or hard rock groups.
What is the live performance setup like at the Osheaga Music and Arts Festival?
The current version of Osheaga uses up to six live stages to host simultaneous performances. In English, these stages are the Mountain, Trees, Valley, Green and River Stages. There is also an area dedicated mostly to electronic and dance music acts called Zone Piknic Electronik. Band lineups or setlists usual go according to the popularity or importance of the groups that are playing at Osheaga. Many headliners will play Osheaga Music and Arts Festival setlists for over an hour to conclude each day.
Are there other things I can do at the Osheaga Music and Arts Festival?
A few of the recent versions of the festival have include areas with games that festival patrons can play to get points. They can exchange the points for prizes.
Back to Top
Epic events and incredible deals straight to your inbox.