We didn't find any Events nearby, but here's what's happening in other cities.
Our Lady Peace tour venues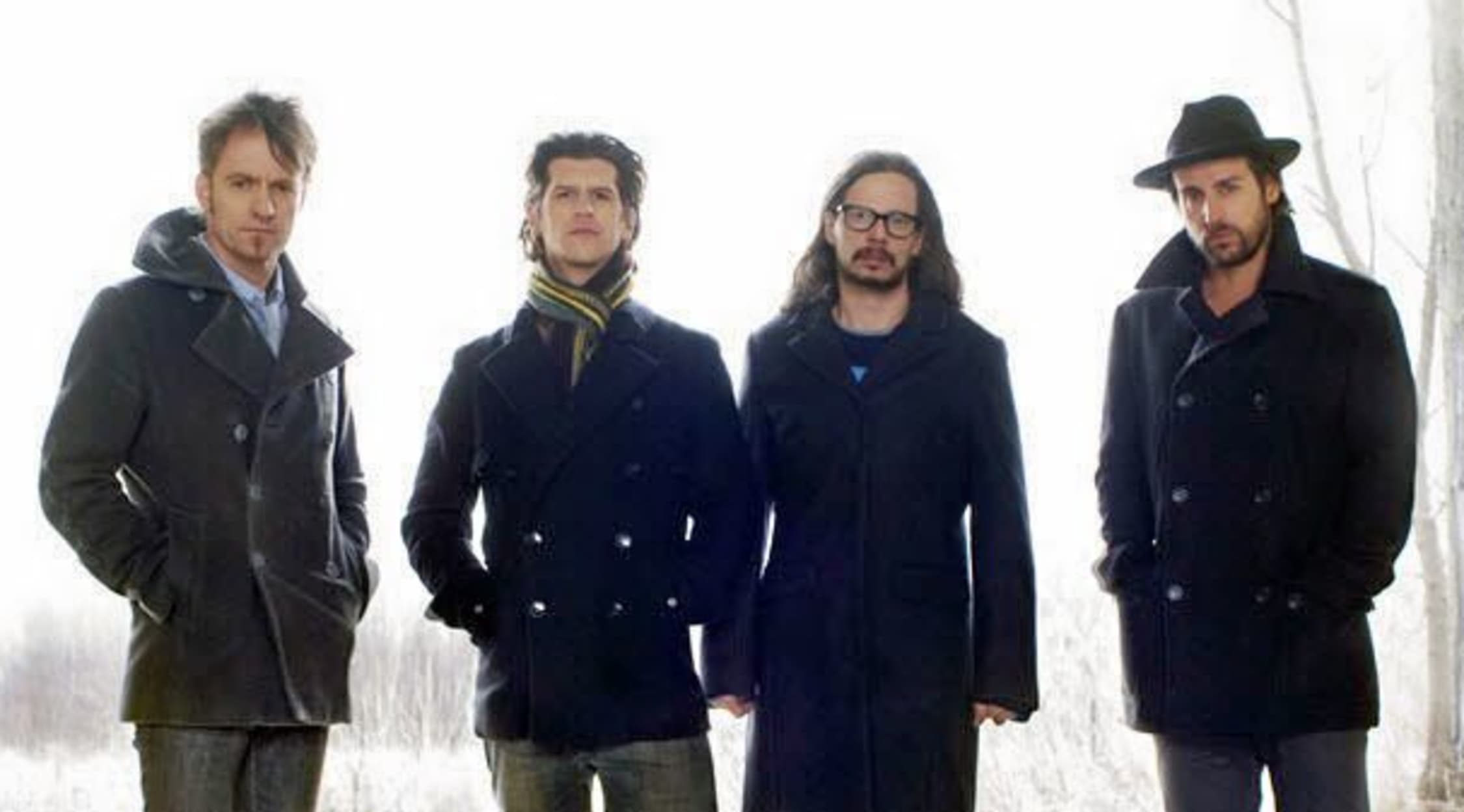 Rovi
Our Lady Peace Tickets
Our Lady Peace Tickets
Hailing from Toronto, Ontario, Our Lady Peace formed in 1992. The band has won several Juno Awards and MuchMusic Video Awards throughout its long career. The current members of the band consist of Raine Maida (vocals), Steve Mazur (lead guitar), Duncan Coutts (bass) and Jason Pierce (drums). Our Lady Peace continues to be one of the most popular bands from Canada due to its success in the 1990s and 2000s. In 2018, the band released the studio album, Somethingness.
Clumsy: Our Lady Peace's Beginnings
In 1991, guitarist Mike Turner placed an ad for musicians, and Michael (Raine) Maida answered it. The two formed the band As If, and the duo recorded some material under that band's name. The group's name was changed to Our Lady Peace as the band toured around Eastern Ontario and Quebec. "Out of Here" caught the attention of producers from the MuchMusic Indie show, and the band signed a record contract with Sony Music Canada in 1993. Our Lady Peace released the album, Naveed, in 1994 and toured extensively through Canada. It would be the opening act for Van Halen's summer tour and also open for Alanis Morrisette as well. By 1997, the band was offered an American recording contract by Columbia Records. After touring for Naveed, the band went into the studio to record its second album. Clumsy was released in 1997, and it was a huge success for the band. The album spawned "Clumsy" and "Superman's Dead" as hit singles. The band had sales of over one million for its first two studio albums. In 1999, Happiness... Is Not a Fish That You Can Catch was released with the hit song titled "Thief." With all the successes, the band was invited to play a set at Woodstock 1999. To date, the band has sold over seven million albums worldwide.
Where can I find Our Lady Peace tickets?
If you need to purchase Our Lady Peace tickets, you can head over to StubHub, the world's biggest ticket seller. With the FanProtect guarantee, you can buy with confidence for your favorite event.
Has Our Lady Peace won any major music awards?
Our Lady Peace has won the most MuchMusic Video Awards by an artist with 10 awards. In addition to that, it has also won four Juno Awards.
What are some popular songs from Our Lady Peace?
Some popular singles from Our Lady Peace include "Naveed," "Starseed," "Superman's Dead," "Thief," "Clumsy" and "In Repair."
How many albums has Our Lady Peace released?
Throughout the band's career, it has released nine studio albums. These albums include Naveed, Clumsy, Happiness... Is Not a Fish That You Can Catch, Spiritual Machines, Gravity, Healthy in Paranoid Times, Burn Burn, Curve and Somethingness.
What was the original lineup for Our Lady Peace?
The founding members of the band included Raine Maida, Paul Martin, Jim Newell and Mike Turner. Maida is the only original member in the current lineup for the group.
What is the musical style of Our Lady Peace?
There have been several labels for the band's music, including alternative rock, hard rock, post-grunge and grunge. Its earliest albums have been compared to those by The Smashing Pumpkins, Soundgarden and Pearl Jam. Our Lady Peace's melodic structure is also similar to Led Zeppelin and The Beatles. For Naveed through Spiritual Machines, Maida's vocals were close to falsetto, and it added another level of melodic structure to its songs.
Is Our Lady Peace performing near me?
In the past years, Our Lady Peace has toured throughout Canada and the United States. In 2019, the band will hit the road with Live and Bush. You can often find Our Lady Peace touring with other '90s bands.
Back to Top