There aren't any Events on the horizon right now.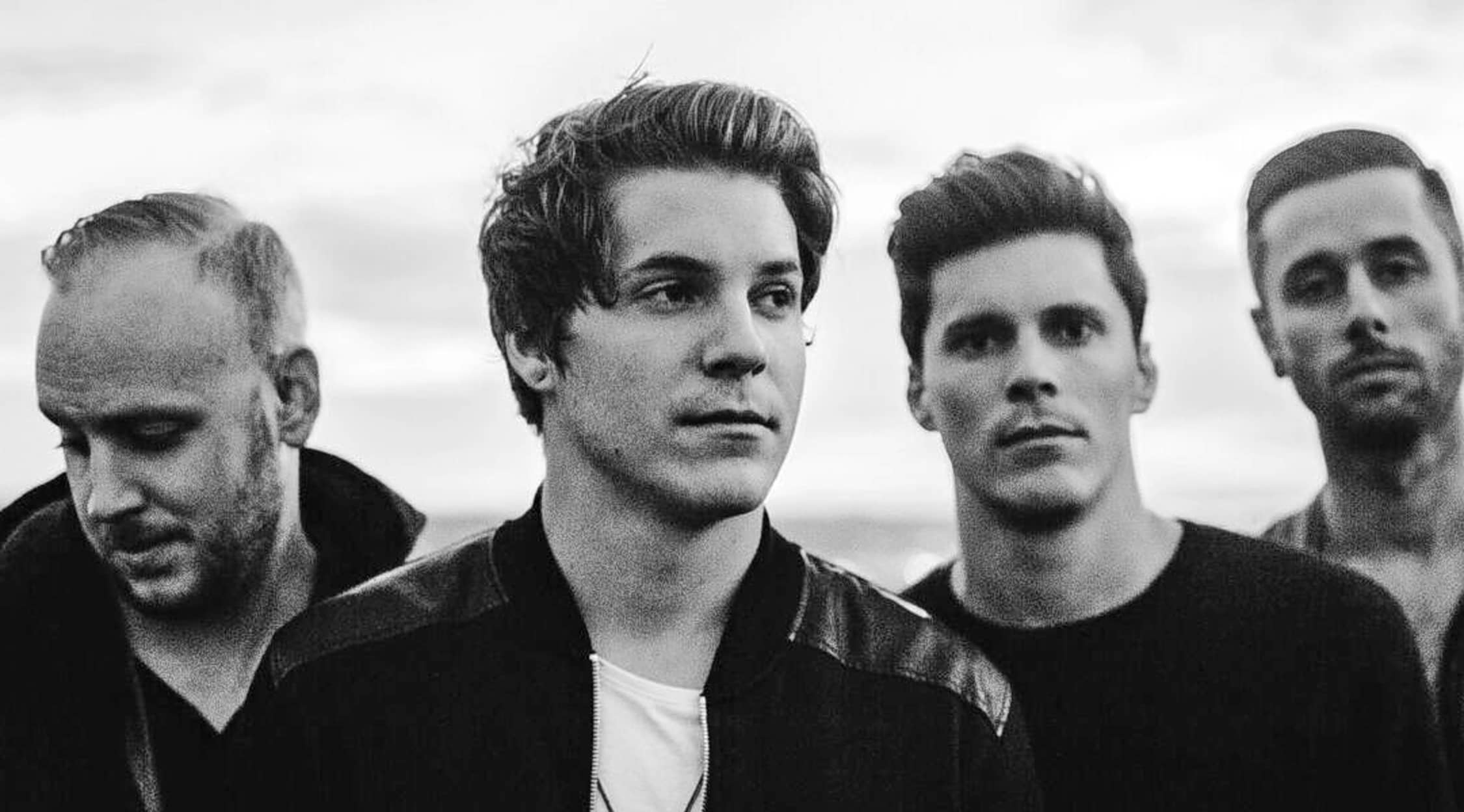 Rovi
Our Last Night Tickets
Our Last Night tour dates
American post-hardcore (and what some might deem as Screamo) band Our Last Night began delivering their special brand of emo music to the United States in 2004. Since then, the small emo band from New Hampshire has quickly gained a cult following and has played numerous shows across the nation.
Our Last Night quickly began to break out of the small New Hampshire scene, something few bands from that area have accomplished, by releasing songs that connected with the locales as well as the region as a whole. Aside from touring in the United States, the band has played shows across the world, making stops in places like Japan and South Africa.
Our Last Night background
The band, which formed in 2004, solidified their full musical lineup in 2006 with members Trevor Wentworth on vocals, Matt Wentworth on guitar/vocals, Colin Perry on guitar, Alex Woodrow on bass and Tim Molloy on drums. The group toured the local club scene in the Northeast United States before signing with Epitaph Records in 2007 when frontman Trevor was only 13 years old.
After signing with Epitaph Records, Our Last Night played shows across the United States throughout 2008, making a stop in Los Angeles to record tracks for their first album.
In March 2008, the band released their first album, The Ghosts Among Us. The debut album hit No. 6 on Billboard's Top Heatseekers charts. The release was followed by another tour throughout the United States.
Our Last Night went on to co-headline a tour in Japan in February 2011.
Our Last Night style and sound
The band has been generating buzz since they began playing as high school students in their hometown of Hollis, New Hampshire. Critics describe Our Last Night's style as a mixture of alternative rock and post-hardcore, peppered with elements of the metalcore genre.
Their early songs contain raw vocals, while their more modern material carries with it melodic sounds as the use of unclean vocals has been reduced. On occasion, the band's guitarist, Matt Wentworth, plays a downtuned seven-string guitar that brings a different, more progressive metal sound to the group's performances.
Our Last Night has released several hit songs such as "Liberate Me" and "Fate" that embody this sound and explore both alternative rock elements as well as melodic acoustic tones.
For the release of their album Age of Innocence, in 2012 the band refined their style and moved further towards a more melodic, post-hardcore sound.
Our Last Night in recent years
Since 2012, Our Last Night have become known for recording and releasing cover songs, such as Katy Perry's "Dark Horse," Miley Cyrus's "Wrecking Ball," Maroon 5's "Maps" and Selena Gomez's "The Heart Wants What It Wants."
In 2013, the band released an EP of cover songs and acoustic as well as electric versions of their previous EP Oak Islands after successfully gaining funding through an Indiegogo campaign completed by the support of their fans.
Younger Dreams, Our Last Night's fifth full-length album, debuted in 2015 following the release of the first two singles, "Home" and "A World Divided," on YouTube earlier that year.
2016 saw the release of a new single, "Common Ground."
Similar to Our Last Night
Fans of Our Last Night's alternative, post-modern sound might also enjoy the The Devil Wears Prada and A Day to Remember.
Back to Top