There aren't any Events on the horizon right now.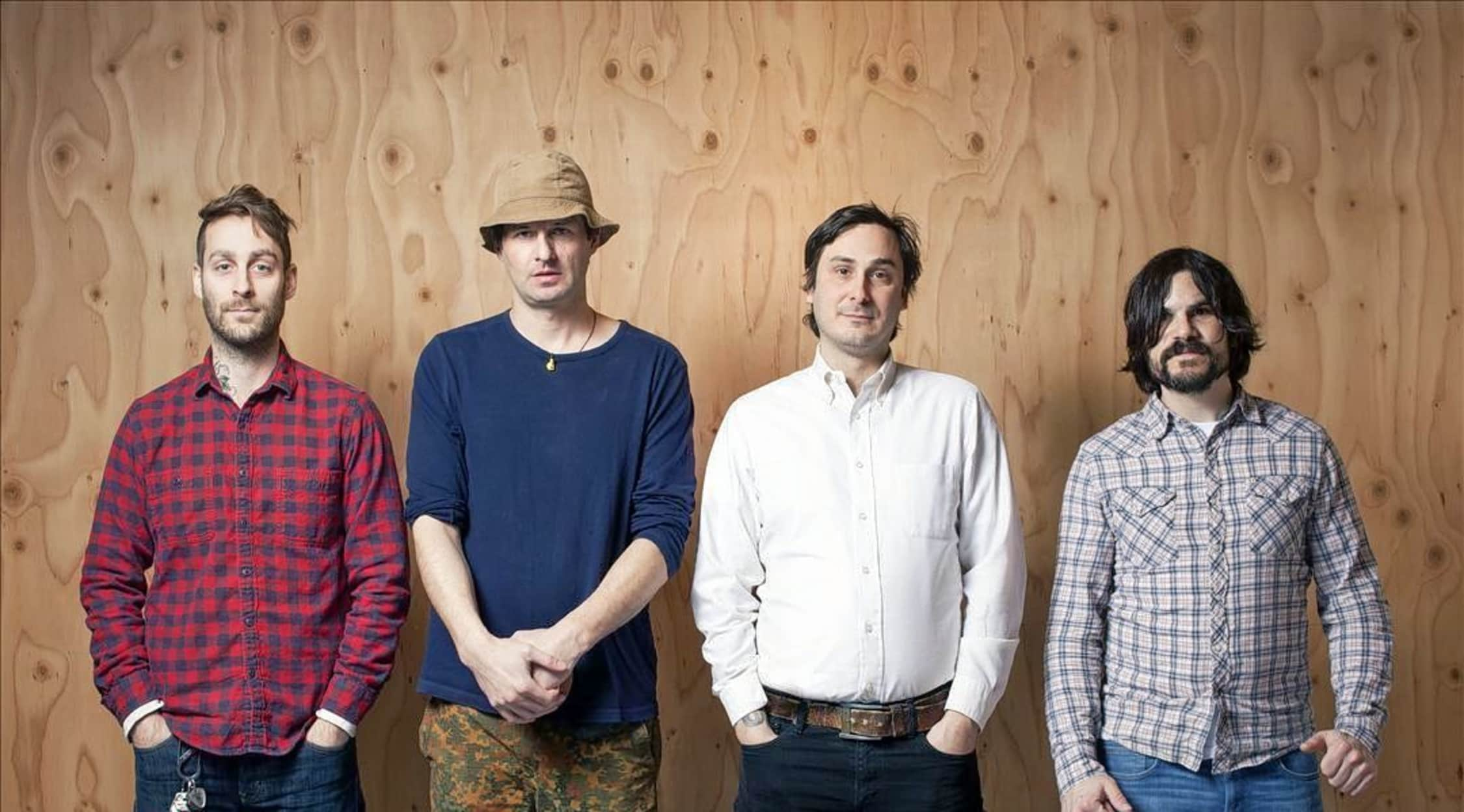 Rovi
Owls Tickets
Owls - The 2014 Tour
Chicago based indie rockers and avant-garde musicians Owls are back, promoting their newest album after a harrowing 10 year hiatus that ended in 2012. Owls are playing two very exclusive engagements this July, showcasing their old classics alongside their newest and most innovative tracks yet.
First, don't miss Owls at the Bowery Ballroom in beautiful and bustling New York City. The Bowery Ballroom has been one of the premier venues for the alternative and indie scene since it opened for business in 1997. With a total capacity that can hold just over five hundred concert goers and a rustic feel that stems to its construction during the roaring 20s, the Bowery Ballroom represents the quintessential New York music scene, a place where underground and the mainstream coalesce.
Next, Owls will be blowing minds at The Sinclair in Cambridge, Massachusetts. Known for it's amazing food and beverage as well as for its hard hitting concert lineups, The Sinclair has been a pumping life into the for countless years. The Sinclair is an exciting fixture of Cambridge nightlife that is not to be missed, and the perfect pairing to complement an already exciting night featuring the Owls concert experience. Not located in the NYC or Massachusetts areas, and feeling crushed at not being able to catch Owls in your area? Keep checking back right here at StubHub.com, the number one resource for Owls' most up to date tour dates and performances.
About Owls
Owls are an indie/emo rock band hailing from the greater Chicago area. The band made its debut in 2001, releasing their first album and touring extensively. The byproduct of musicians with too many ideas and not enough time, Owls would go inactive in 2002 as the various band members moved on to pursue various other side projects. After ten years in hiatus, the band would make a comeback in a big way with all its original members reuniting to record and promote a second album.
Owls origins go back even farther than 2001, when brothers Tim Kinsella and Mike Kinsella recruited Sam Zurick, Victor Villarreal, and Davey von Bohlen to form the emo experimental outfit Cap'n Jazz. Formed in 1989, the band would record and perform for six years before the band members would split and go their separate ways. The band would be a local music sensation, eventually breaking into the mainstream on alternative label Jade Tree. With an avid following, the band reunited for a brief time 15 years after their breakup in 2010, but are currently inactive. Hoping to revisit the experimental genre afforded by Cap'n Jazz, the Kinsella brothers tried to reunite the band but were unable to keep retain the original lineup, as guitarist Davey von Bohlen had returned to being a core member with the band The Promise Ring. The band decided to reform under a new name, Owls, and dropped their first record (still with Jade Tree Records) in late 2001.
Owls band members have occupied the same musical space with one another for much of the last three decades. The band members have collaborated in different configurations and collaborations with one another in various projects, including Joan of Arc, Make Believe, and Ghosts and Vodka. Without fail, all of these bands have pushed the limits of instrumental, emo, and indie genres, a testament to the width and dynamism of Owls' collective musical talent.
Previous Hits
Owls' breakout self titled album hit the shelves in late 2001, with the album receiving moderate commercial success alongside great critical acclaim. The album would receive a vaunted 4 stars from media site Allmusic, and receive an honorable mention on the A.V. Club's Best Music of the Decade list. Viewed as one of the seminal pieces of the indie/jazz/emo scene, Owls would be carried by the memorable singles "What Whorse You Wrote Id On", "Holy Fucking Ghost", and "Everyone Is My Friend".
Their second album, fitting titled Two, would be released in the Spring of 2014 and be the product of over 18 months of preparation and song writing. The band would deliver for new fans and cult followers alike, with some of their most exciting work to date including "I'm Surprised" and "A Drop Of Blood…" Now released on Polyvinyl Record Company, Owls sophomore album has provided all the fuel for their exciting return to the stage.
Trivia
Tim Kinsella, the vocalist for Owls, has demonstrated a flair for the nontraditional in his song writing. Some of his most controversial messages from songs includes singing descriptively about have intimate relations with Jesus.
Owls has always been a genre defying project, and has been tagged in too many genres to count. Among them are jazz, experimental, indie, rock, emo, math rock, indie emo math rock, and experimental indie emo math rock.
The Owls Concert Experience
With a collective century of musical experience between them, the members of Owls deliver veteran performances that are filled with experimentation, vitality, and finesse. Whether Tim Kinsella is delivering his staple high ranged vocals or his brother is pushing the limits of how much stress a drumstick can take, the Owls concert experience is one you and your friends will be talking about for years to come. Don't miss this opportunity to see true music in action - get your tickets today!
Back to Top
Epic events and incredible deals straight to your inbox.