We didn't find anything nearby, but here's what's happening in other cities.
There aren't any events on the horizon right now.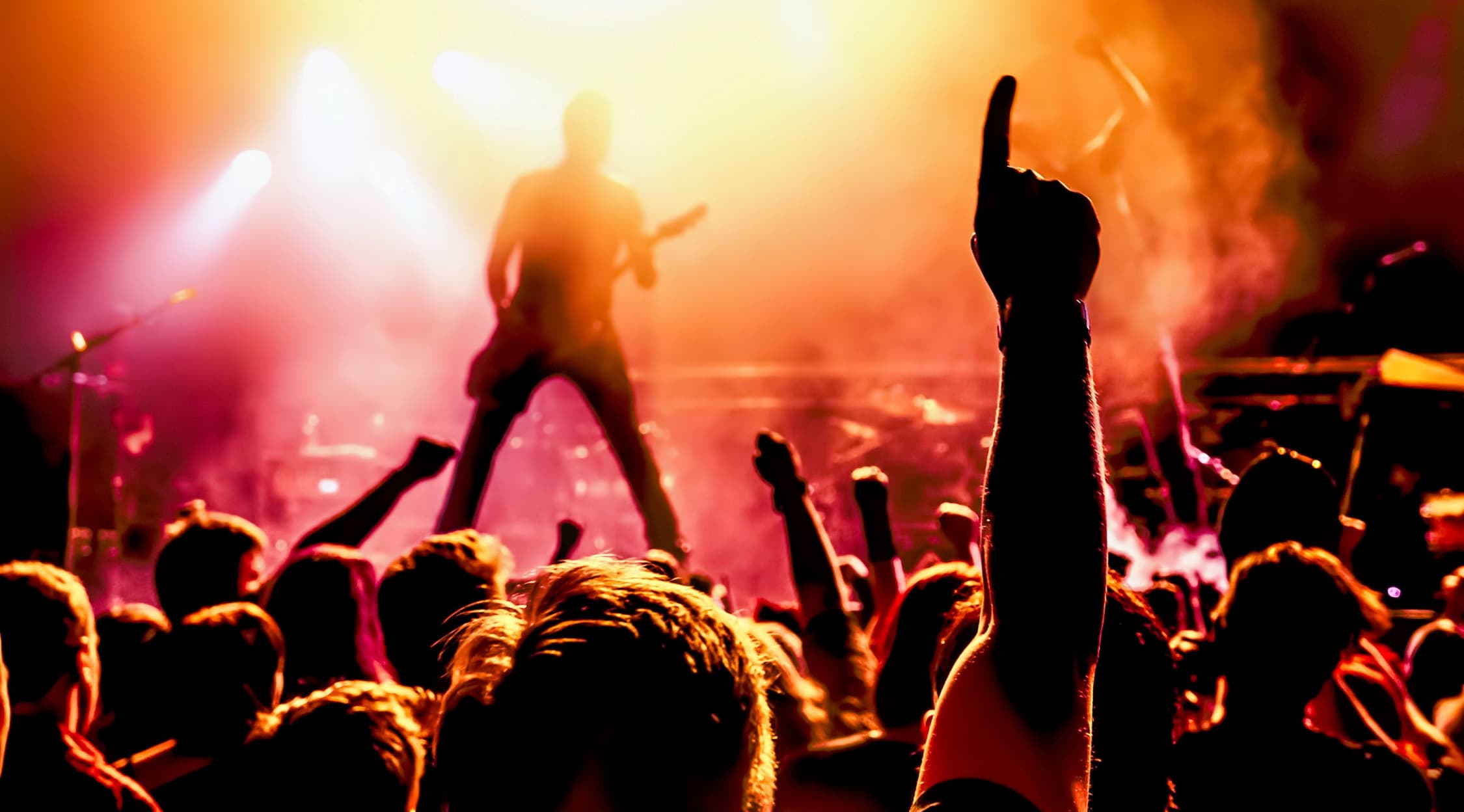 Adobe Stock RF
Ozzfest Tickets
Ozzfest Tickets
Ozzfest is an annual heavy metal festival founded in 1996 by former Black Sabbath frontman and metal legend Ozzy Osbourne and his wife Sharon. The idea for the festival was conceived when Sharon Osbourne attempted to get Ozzy booked for performances at Lollapalooza, the annual music festival held in Chicago that hosts mostly rock and alternative rock acts. When Ozzy was turned down, the husband and wife pair decided to hold a festival of their own on October 25 and 26, 1996 in Phoenix, Ariz., and Devore, Calif., respectively. On the strength of the success of these two shows, the Ozzfest tour would expand into a regular annual event lasting through most of the summer - usually going from late May into August of each year but sometimes starting later in July and stretching into September. Over the years, the show has sometimes courted controversy but has always served as a place for metal maniacs to congregate, easily growing into the biggest and most recognizable of all heavy metal festivals and giving both established bands and up-and-coming acts to entertain their fans or make names for themselves.
Metal Mania
Ozzfest has generously been host to countless different metal bands from virtually every identifiable subgenre over the years. Traditionally, each show throughout the festival has been subdivided into two main parts: a Main Stage and a Second Stage. On the Main Stage portion of each show, major and established artists, like Black Sabbath, Ozzy Osbourne himself, Judas Priest, Slayer, Marilyn Manson and Black Label Society, the band founded by longtime guitarist for Ozzy Osbourne Zakk Wylde, have performed. Second Stage has showcased bands like Incubus, Slipknot (later moved up to Main Stage), Drowning Pool, Hatebreed and the Black Dahlia Murder. In 1997, Ozzfest would shoot to prominence and outgross Lollapalooza. This would occur for several reasons, but perhaps the main one centered around Ozzy Osbourne's reunion with his former band Black Sabbath after nearly two decades apart.
Where can I buy Ozzfest tickets?
StubHub offers you great deals on Ozzfest tickets, which you can easily get through either a desktop or mobile device. Each ticket even comes with a 100% guarantee of authenticity through StubHub's FanProtect program.
Will there be another Ozzfest in 2019?
As of right now, there has been no announcement for Ozzfest 2019. Ozzy Osbourne wrapped up the North American leg of his final tour, called 'No More Tours 2,' on July 29, 2019. Given this, it's not clear whether the festival will be held again.
In which countries have Ozzfest shows been held?
Although the festival started in the US, it would branch out to other countries. In 1998, Ozzfest would head to Ozzy's native UK for the first time, returning again in 2001 and 2002. In 2013, Ozzfest would also stage events in Japan for the first time. Canada has been another frequent host country. Ozzfest has gone virtually all over continental Europe as well, including countries like Germany, Poland, Italy, Austria, the Czech Republic, Sweden, Switzerland and the Netherlands.
What are some of the major venues where Ozzfest has made stops?
There have been Ozzfest concerts at major venues all over the world, including at the Glen Helen Amphitheater (formerly known as the Hyundai Pavilion) in San Bernardino, Calif.; the DTE Energy Music Theatre in Clarkston, Mich.; Poison Pier (formerly known as the Docks Concert Hall) in Toronto; the National Bowl in Milton Keynes, England; and the Treptow Arena in Berlin.
Who have been some of the major artists to headline shows at Ozzfest?
Other than Ozzy himself, Black Sabbath and the bands already mentioned, major artists to have given performances at Ozzfest include Rob Zombie and his band White Zombie, Suffocation, Evanescence, Korn, Mötley Crüe, Jane's Addiction and Judas Priest vocalist Rob Halford's solo band Halford.
What are some other music festivals that are similar to Ozzfest?
Rock and heavy metal music festivals that are similar to Ozzfest include Gigantour, the metal festival founded by the band Megadeth, and Wacken Open Air, an annual metal festival that takes places every summer in Waken, Germany.
Back to Top
Epic events and incredible deals straight to your inbox.