There aren't any Events on the horizon right now.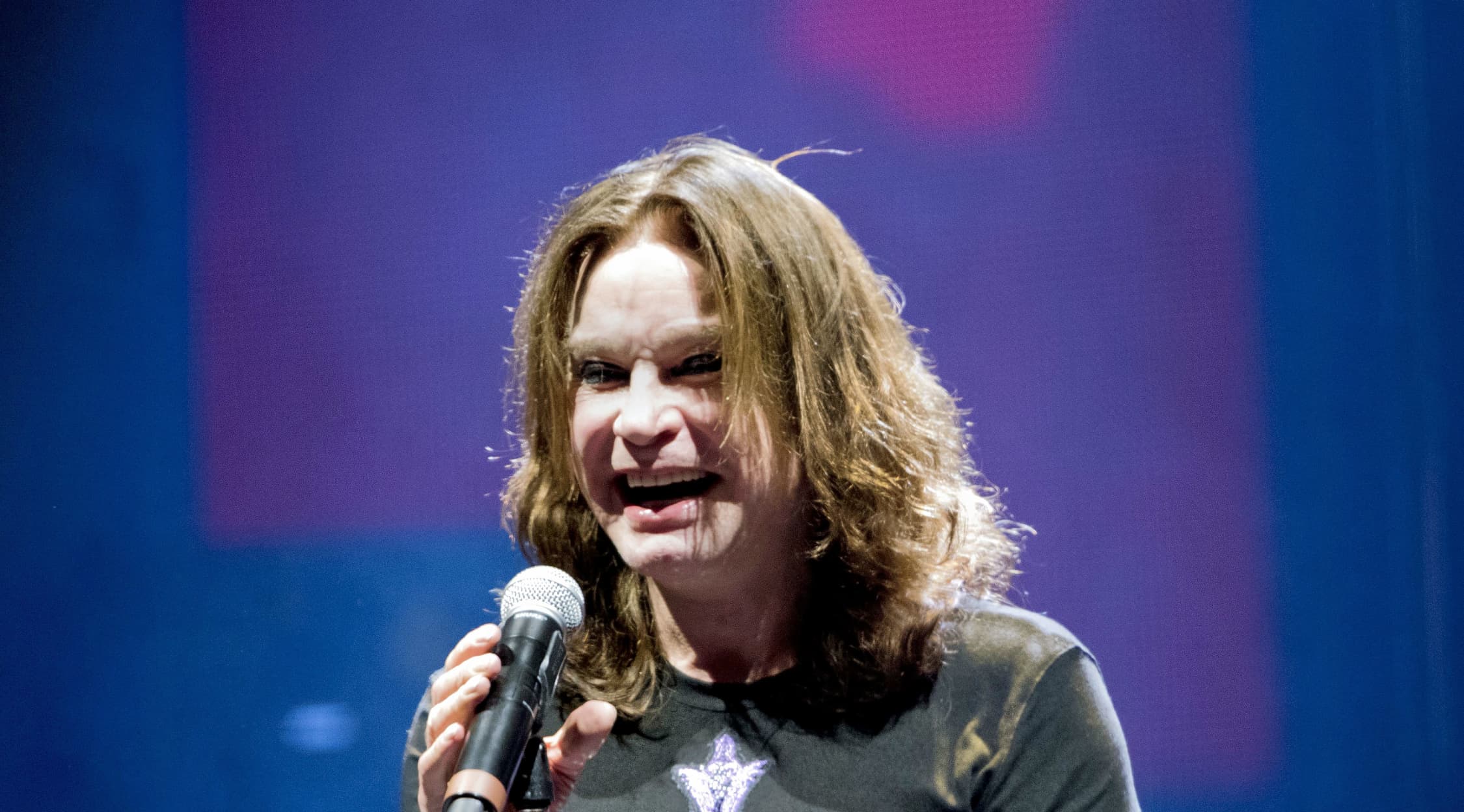 Zuma Press
Ozzy Osbourne Tickets
Ozzy Osbourne Tickets
After being removed from Black Sabbath in 1979 over his persistent drug problems, Ozzy Osbourne would go on to pick himself up and embark on a solo career the following year, continuing to grow his already considerable fame in the heavy metal world. Already lionized as one of the founders of metal at the start of his solo career, Osbourne would push things to a new level with a combination of his intense music, unmistakable and distinctive voice, energetic stage presence and legendary antics, both on and off stage. He has sold over 100 million albums worldwide over the course of his illustrious decades-long career. His debut album Blizzard of Ozz, which would eventually be certified 5x Platinum by the RIAA, contained what may still be the best-known song of Ozzy's entire solo career: "Crazy Train." Osbourne has also not only headlined countless concerts and music festivals throughout his career but also founded a festival of his own: Ozzfest, an annual summer festival launched in 1996 for metal bands of all kinds to gather and tear the house down in front of legions of screaming fans.
Diary of a Madman
Born John Michael Osbourne on Dec. 3, 1948 but known as "Ozzy" though his entire career, the man who has been given such sobriquets as "The Prince of Darkness" and "The Godfather of Metal" began his career in 1968 as the lead singer for the band that would become Black Sabbath. Initially called Earth, Sabbath began as a jazz and 12-bar blues band with a distinctively dark and gritty style. Eventually, that grittiness would grow until the group renamed itself Black Sabbath and birthed the musical style known as heavy metal. Flanked by innovative guitarist Tony Iommi, bassist "Geezer" Butler and drummer Bill Ward, Ozzy would go on to release a string of classic albums throughout the early-to-mid-1970s that are regarded as foundational to all of metal. These albums included songs like "Paranoid," "Iron Man" and "Into the Void," which Osbourne, both alone and as part of Sabbath, plays at his sets to this day. By 1979, however, Osbourne's problems with cocaine proved unmanageable, and he was dismissed from the band. Fortunately, with the help of his wife-to-be, Sharon, Ozzy was able to resurrect his career as a solo artist, releasing his debut solo album Blizzard of Ozz in 1980. The album contains many songs that are still closely associated with him, like "Crazy Train," "Mr. Crowley" and "Suicide Solution." His career throughout subsequent decades won him many awards and netted him millions in album sales. Though health problems have recently slowed Ozzy's touring schedule somewhat, he's still going strong and setting fires in the spirits of metal maniacs everywhere.
Where can I buy Ozzy Osbourne tickets?
Backed by a 100% guarantee of authenticity through its FanProtect program, StubHub makes it easy to buy Ozzy Osbourne tickets online through your mobile or desktop device.
What were some of Ozzy Osbourne's influences?
As a pioneer and co-founder of a whole genre of music, it's incredible to think of Ozzy having influences, but he and his bandmates in Black Sabbath do have them. Ozzy has stated on many occasions that the Beatles inspired him to pursue a career in music. Given metal's roots in blues and blues-rock, artists like Buddy Guy and Robert Johnson were important early influences, as was the underground rock band Coven.
What awards has Ozzy Osbourne won throughout his career?
Ozzy Osbourne has won three Grammy Awards for Best Metal Performance in 1993, 1999 and 2013. He's also received eight more Grammy Nominations and won numerous other awards from metal publications like Kerrang! and Metal Hammer.
What songs are part of Osbourne's typical setlist?
"Paranoid," "Crazy Train," "No More Tears," "Bark at the Moon," "Mama, I'm Coming Home" and "Perry Mason" all feature prominently in No More Tours 2, which Ozzy claims will be his final extensive tour, anticipated to end in 2020.
What are some artists that have performed at Ozzfest?
Ozzfest has risen to prominence as perhaps the largest and most important metal festival in the world. A long and distinguished roster of metal and rock artists have played at the festival, including Marilyn Manson, Pantera, Disturbed, System of a Down, Jane's Addiction and Black Label Society. Of course, Osbourne himself has also played there both as a solo artist and with his Black Sabbath bandmates after the band's reunion.
What are some artists similar to Ozzy Osbourne?
Artists like Dio, Rainbow, Black Label Society, Judas Priest and Candlemass all play music similar to Ozzy Osbourne's.
Back to Top