We didn't find any Events nearby, but here's what's happening in other cities.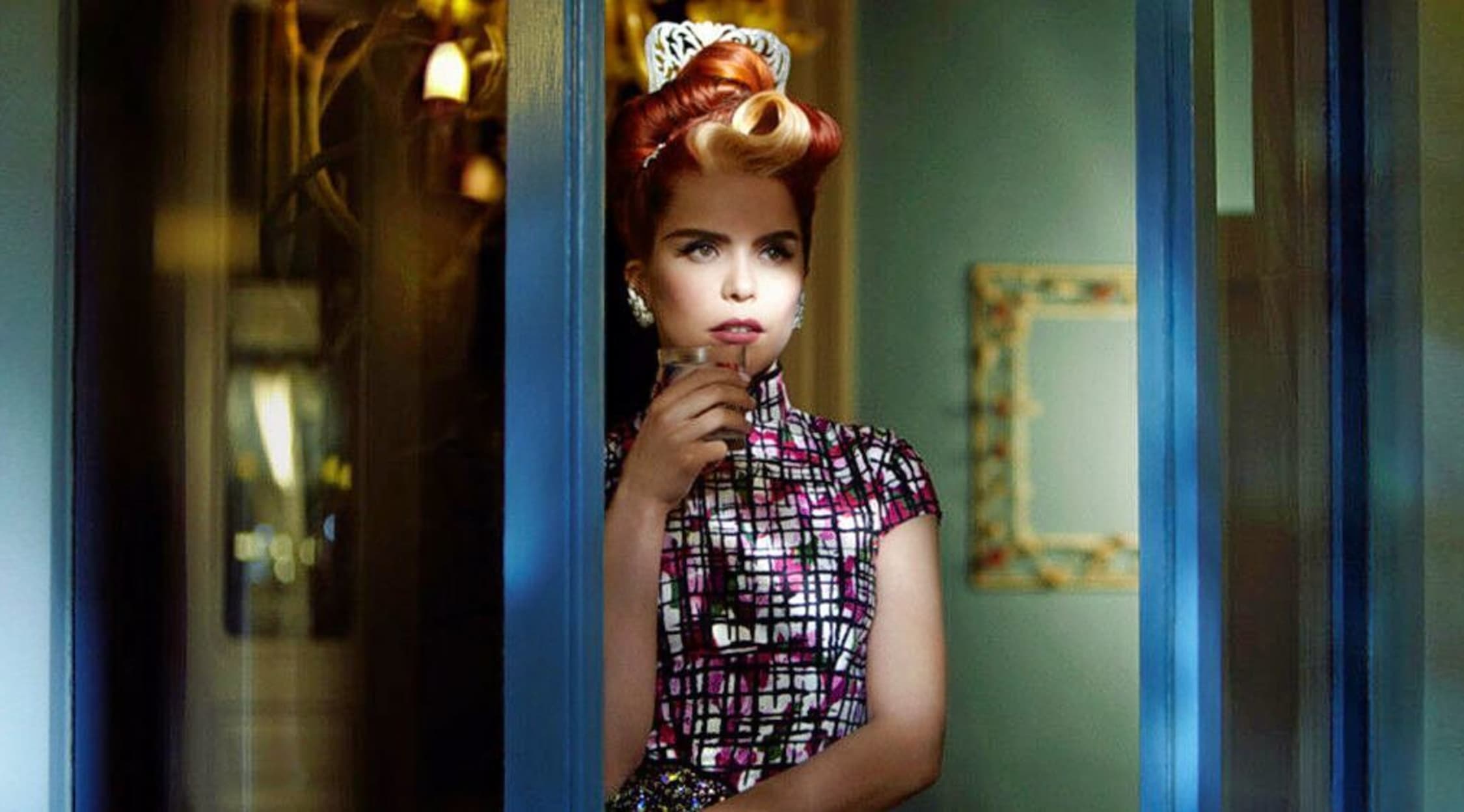 Rovi
Paloma Faith Tickets
About Paloma Faith

Born Paloma Faith Blomfield on July 21st, 1981, to an English mother and Spanish father, her parents divorced when she was just four. Her mother raised her in Stoke-Newington, a district in the London Borough of Hackney, and encouraged young Paloma to take ballet lessons. She later pursued a degree in contemporary dance from the Northern School of Contemporary Dance, and then began to study for an MA in theater directing at Central Saint Martins College of Art and Design. While in school she held a number of odd jobs to help support herself: sales person at British lingerie store Agent Provocateur; burlesque cabaret performer; life model; and magician's assistant. However it was her job at a pub that landed her her first real singing gig when the bar manager asked her to front his band. It was while performing with this band - then billing themselves as Paloma and the Penetrators - that Paloma caught the attention of a scout from Epic Records. Though they did not sign her immediately, they kept tabs on her MySpace page and eventually snatched her up. Around the same time that her singing career began taking off, Paloma started landing small roles in film and television. She appeared in the British police drama HolbyBlue, the comedic film St. Trinian's, the horror film Dread, and she played the girlfriend of the Devil (as portrayed by Tom Waits) in Terry Gilliam's The Imaginarium of Doctor Parnassus. Recently she appeared in the comedy series Blandings, based on the stories of P.G. Wodehouse.
Previous Hits
Paloma Faith released her first album, Do You Want the Truth or Something Beautiful?, in September, 2009. She either co-wrote or wrote by herself all of the songs. The first single was the catchy (and slightly trashy) "Stone Cold Sober." It reached number 17 on the U.K. Singles Chart. Her second single from the album, "New York," was about losing a lover to "the city that never sleeps," and it peaked at number 15. The sweeping disco-inspired title track "Do You Want the Truth or Something Beautiful?" and the fun ditty "Upside Down" also made the top 100 U.K. Singles Chart. In March of 2013, her debut album reached over 600,000 sales and was certified double-platinum. In 2012, Faith released her second album, Fall to Grace, through RCA Records. It peaked at number 2 on the U.K. Albums Chart and had several successful singles, including "30 Minute Love Affair" and "Just Be." The album also included Faith's cover of the INXS classic "Never Tear Us Apart," which she had recorded for a British department store advertisement. It reached number 16 on the charts. The album's most popular track was "Picking Up the Pieces" about the difficulties of being someone's "rebound." The song peaked at number 7 and no doubt helped the album to eventually go platinum in the United Kingdom. A Perfect Contradiction, Faith's third and most recent album, was released in March, 2014 - so fresh it hasn't fallen off the charts. It's her fastest-album, being certified platinum in June, and has produced her biggest hit yet. "Only Love Can Hurt Like This" was the second single from A Perfect Contradiction. An epic Motown-inspired piece, it reached number six in the U.K. and number 1 in Australia. It followed on the heels of the lead single "Can't Rely On You," which reached number 10 in the U.K. with it's funk-soul sound produced by Pharrell Williams. "Trouble With My Baby" promises to be Faith's next hit.
Trivia
Can you guess which iconic film and which iconic television series influenced the video for "Picking Up the Pieces," in which the singer wanders moodily around a spooky hotel?
Paloma Faith has stated that the imagery for the video came from Stanley Kubrick's The Shining and David Lynch's Twin Peaks.
The Paloma Faith Concert Experience
Paloma Faith has received three BRIT (the British equivalent of the Grammy) nominations thus far in her career, and the future looks nothing but bright. And it's not just Faith's amazing vocals and vintage sound that bring the fans in; it's also her flair for performance. With her background in dance and theater, Paloma Faith is all about eye-popping style and theatrics. Whether she's playing the heartbroken torch singer or vamping it up as a film noir-style femme fatale, the woman knows how to pull off a persona and how to put on a show. Don't miss your opportunity to catch this rising star in one of her first American shows! Buy your tickets at StubHub.com today!
Back to Top