There aren't any Events on the horizon right now.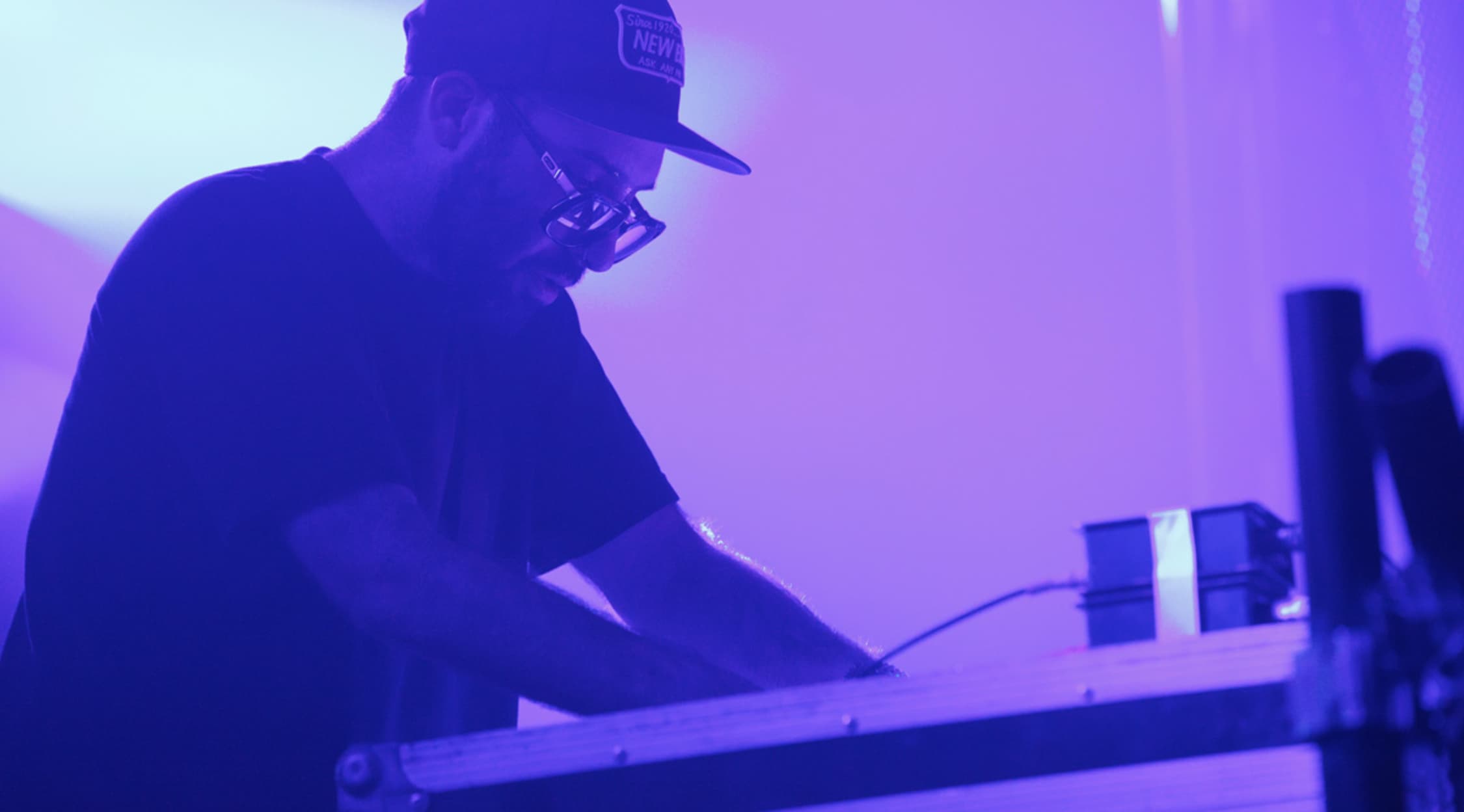 Zuma
Paper Diamond Tickets
Paper Diamond - The 2015 Tour
Up and coming EDM legend Paper Diamond is back, hitting the road once again in their biggest and most exciting tour yet as they embark on a whirlwind of performances that will take them to all corners of North America. Don't miss Paper DIamond when they head to a location in an area near you, with stops including: Carrboro, NC; Fort Lauderdale, FL; New York City, NY; Pontiac, MI; Kansas City, MO; Milwaukee, WI; and Chicago, IL. Can't catch Paper Diamond as he darts up and down the American Midwest and Eastern Seaboard? Keep calm and keep checking back because this amazing and fresh EDM visionary is always adding new and exciting tour stops to special locations all over the United States, Canada, and beyond. Stay up to date on all things Paper Diamond right here on StubHub, the number one place on the internet for all of your online concert ticket needs.
Paper Diamond's 2015 Winter/Spring tour is one of the biggest electronic music events of the year, a coveted and much anticipated tour event that has the world of music lovers and festival goers buzzing with anticipation. Paper Diamond will be kicking off their tour with a special heart of winter performance at the Cats Cradle, located in the heart of Carrboro, North Carolina's vibrant nightlife scene. Just four days later Paper Diamond will be well rested and ready to take on the masses at Fort Lauderdale's most exciting music venue Revolution Live, located just a stone's throw from Fort Lauderdale's downtown and the premier venue to catch musicians of all molds and genres. Not long after Paper DIamond will be heading towards the culture capital of the globe, New York City, as he plays to a standing room only crowd at the Best Buy Theater, a monumental music event that will have half of NYC on their feet and dancing their night away in the heart of lower Manhattan. Next up, Paper Diamond will be heading to the Crofoot Ballroom, one of Michigan's most exciting music destinations, before they head to the Missouri's Arvest Bank Theatre at Kansas City. Paper Diamond will then have an end of winter blitz at the Rave Eagles Club in Milwaukee, Wisconsin and the Concord Music Hall in Chicago, for two exciting nights that will mark the end of a cold but exciting Winter season.
Whether you're catching him at the largest amphitheatres or your favorite underground rave hall, Paper Diamond always delivers an out of this world performance that has made a ticket to the Paper Diamond 2015 tour a coveted treasure for EDM and mainstream music lovers alike. Don't miss your chance to catch the Paper Diamond electro music train when it chugs, bumps and drops into a local in an area near you.
About Paper Diamonds
Paper Diamonds, a music project spearheaded by longtime musician Alexander Botwin, has been rapidly climbing the EDM music hierarchy since its official inception in the mid 2011. The project is the creative brainchild of Botwin, whose music career would kick off as a bassist with the acid jazz livetronic outfit Pnuma Trio. Despite the success and growing popularity of Pnuma Trio, Alex would continue to push his creative limits as he formed record label, merchandising store, and design company Elm & Oak. After becoming a fixture of Boulder's downtown shop and boutique scene, Alex would eventually start to consider a career as a DJ, with him initially recording and remixing under the pseudonym Alex B. By 2011 Alex's electro DJ career was gaining momentum across the indie internet, with him soon renaming his project to Paper Diamond as he hit the studio to record his first ever solo debut record.
Alex would sign onto the Pretty Lights Music Label for his debut release Levitate, which would make waves across the electro dance music scene as he soon embarked on a nationwide tour across the United States alongside established musician M Machine. Alex would head to all corners of the United States, picking up prime billing spots at the biggest and most exciting festivals and events in existence, including stops at the Coachella Valley Music and Arts Festival in Indio, California, the Electric Forest Festival held annually in Michigan, Chicago's legendary music festival event Lollapalooza, New York's Electric Zoo, and Bonnaroo in the eastern entertainment capital of Tennessee.
Today, Paper Diamond continues to tour on the strength of his debut and a laundry list of other hit remixes and EPs, a hard hitting presence on the electro scene with one of the fastest growing fan bases in the business. Paper Diamond continues to tour the biggest and most exciting EDM events across the world, and he is showing no signs of slowing down as he continues to release hit after hit to an increasingly diverse and loyal audience.
Previous Hits
Paper Diamond's debut Levitate would drop in 2011 under the Pretty Light Music Label. The album would make waves within both the mainstream and indie electro worlds, with the album spawning a series of hit tracks including title track "Levitate", "Imagine the Possibilities", "Snowfall" and crowd favorite "Paper Diamond".
Alex has also built an impressive catalogue of mainstream hit remixes, including his own renditions of Diplo's "Revolution", The Weeknd's "Same Old Song", and Toni Braxton's "You're Making Me High".
Paper Diamond has also two hit EPs in 2012 and 2013, Wavesight and Paragon, respectively. The EPs were carried by a series of strong tracks including "Air Lift", "Can We Go Up", "Turn The Lights Off", "They Can't Tell Me Nothing", "In My Right Mind", and "Paragon Intro".
Trivia
Paper Diamond has worked with some of the biggest names in music today, including famous musicians Buku and Cherub, with the latter responsible for the mega hit electro fusion single "Doses & Mimosas".
The Paper Diamond Concert Experience
With over a decade of experience lighting up the stage, the Paper Diamond concert experience distills deep musical talent with a penchant for stage performance and timing into one night of epic musical mastery that will change the way you look at EDM music. Don't miss your chance to catch this rising electro legend as he steadily makes his way to the top of the top of today's most famous DJs - get your tickets today!
Back to Top
Epic events and incredible deals straight to your inbox.