We didn't find any Events nearby, but here's what's happening in other cities.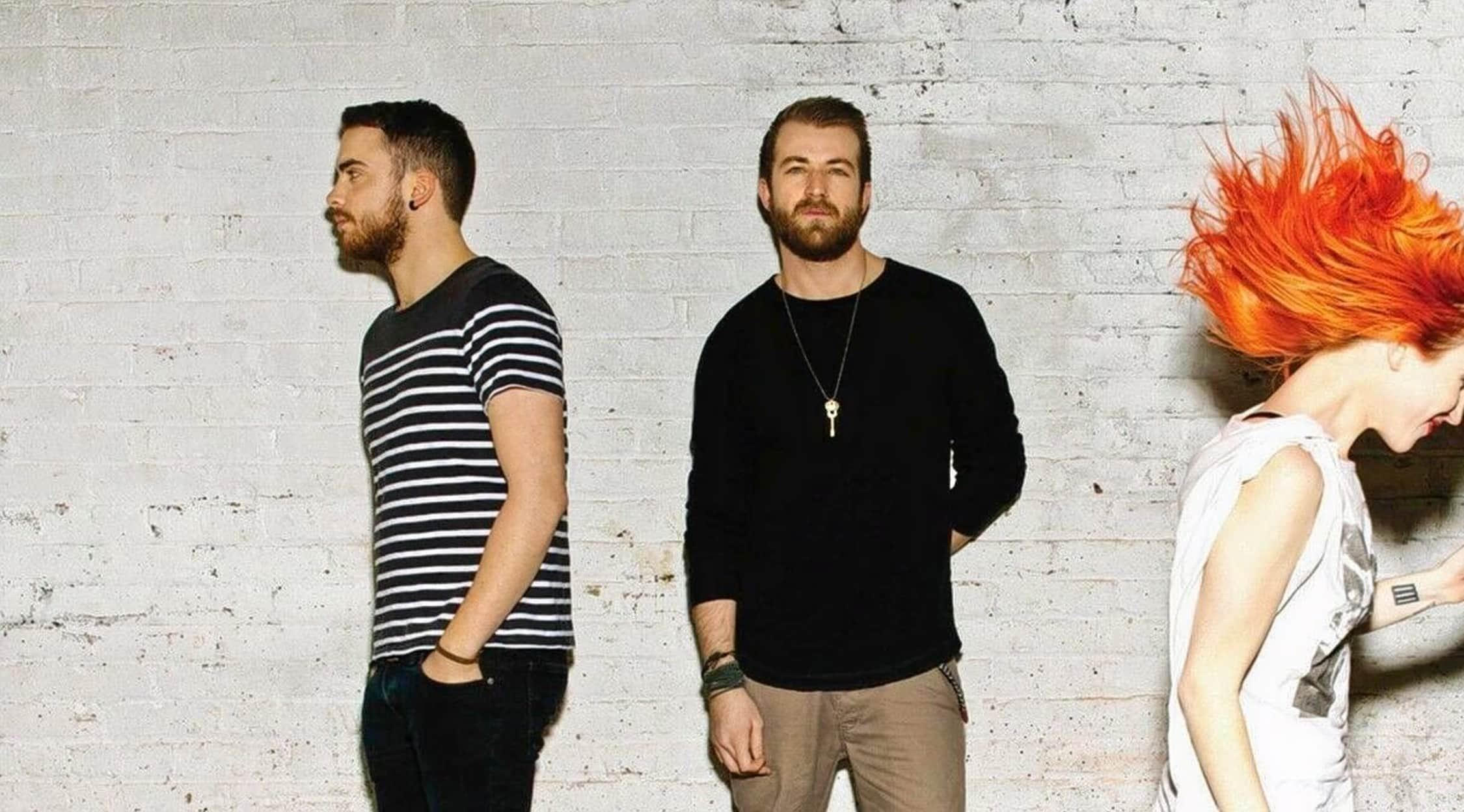 Rovi
Paramore Tickets
Paramore Tickets
Paramore debuted in 2004, but their follow-up album Riot! is where they really began to gain popularity. Their popularity continued increasing with Brand New Eyes and Paramore, which featured the single "Ain't It Fun" that resulted in Paramore's first Grammy Award. Since their conception, Paramore has embarked on four headlining tours, co-headlined a tour with Fall Out Boy, played Vans Warped Tour and toured as an opening act for popular bands like No Doubt and Green Day. Paramore has repeatedly been featured in various media, starting with "Pressure" in Sims 2 and more notably with "Decode" in the Twilight franchise. Many of their singles, including "Brick By Boring Brick," "Crushcrushcrush," "That's What You Get," "Misery Business" and "The Only Exception," are featured in the music games Rock Band and Guitar Hero.
Brand New Eyes
Paramore singer Hayley Williams was originally signed as a solo act, but Williams insisted that she be a member of an alternative rock band instead of the pop star that the record companies wanted. Luckily, they granted her wish, and Paramore was born to release All We Know Is Falling just a year later. Riot! brought Paramore into the mainstream with its lead single "Misery Business." They continued to rise with the feature of "Decode" in Twilight in 2008 and the release of Brand New Eyes shortly after in 2009. Paramore then released their self-titled album in 2013, which was their first No. 1 album and featured the Grammy-winning single "Ain't It Fun" as well as the single "Still Into You." In 2017, they released After Laughter, which included the singles "Told You So," "Fake Happy" and "Caught in the Middle."
Where can I buy Paramore tickets?
Tickets for all upcoming Paramore concerts can be purchased at StubHub, the world's largest ticket marketplace. Backed by its FanProtect guarantee, you know that your Paramore ticket purchase will be secure at StubHub.
Does Paramore have a tour announced?
Paramore is likely going on tour after they release their sixth studio album, which has yet to be announced. Their 2018 tour in support of their album After Laughter had them stopping at a variety of locations, including Rumsey Playfield Central Park in New York City and El Capitan Theatre in Los Angeles.
What can I expect to hear on a Paramore setlist?
Paramore setlists include popular singles from each of their five albums. However, Hayley Williams announced at the end of the After Laughter tour that they wouldn't be performing their breakthrough hit "Misery Business" anymore due to lyrical controversy. "Still Into You," "Rose-Colored Boy," "That's What You Get," "Crushcrushcrush," "Ignorance," "Fake Happy," "Told You So" and "Hard Times" are common choices for a Paramore setlist.
What's the current touring lineup for Paramore?
Paramore has three permanent members who you will likely see at every show. These are singer Hayley Williams, drummer Zac Farro and guitarist Taylor York. Paramore also has four touring members, including Justin York and Logan MacKenzie, who both play rhythm guitar. The other touring members include Joey Howard on bass and Joseph Mullen, who plays percussion instruments. Hayley Williams, Zac Farro, Taylor York and Logan MacKenzie may all be seen playing keyboards throughout the concert. Zac Farro, Taylor York and Justin York provide backup vocals as well.
Will Paramore be coming to a city near me?
While Paramore is not currently touring, you will likely get the chance to see them in support of their next album. Paramore has consistently gone on multi-part world tours in support of their albums, which means they hit many locations worldwide. When they announce their next tour, check StubHub to find concert locations near you.
Are there any events where I can expect to see Paramore?
Paramore has joined the Vans Warped Tour six times since 2005, so they are likely to be included in future lineups as well. Other festival tours they have joined in the past include the Hangout Music Festival in Gulf Shores, Ala., and the Art + Friends Festival in Nashville, Tenn.
Back to Top