We didn't find any Events nearby, but here's what's happening in other cities.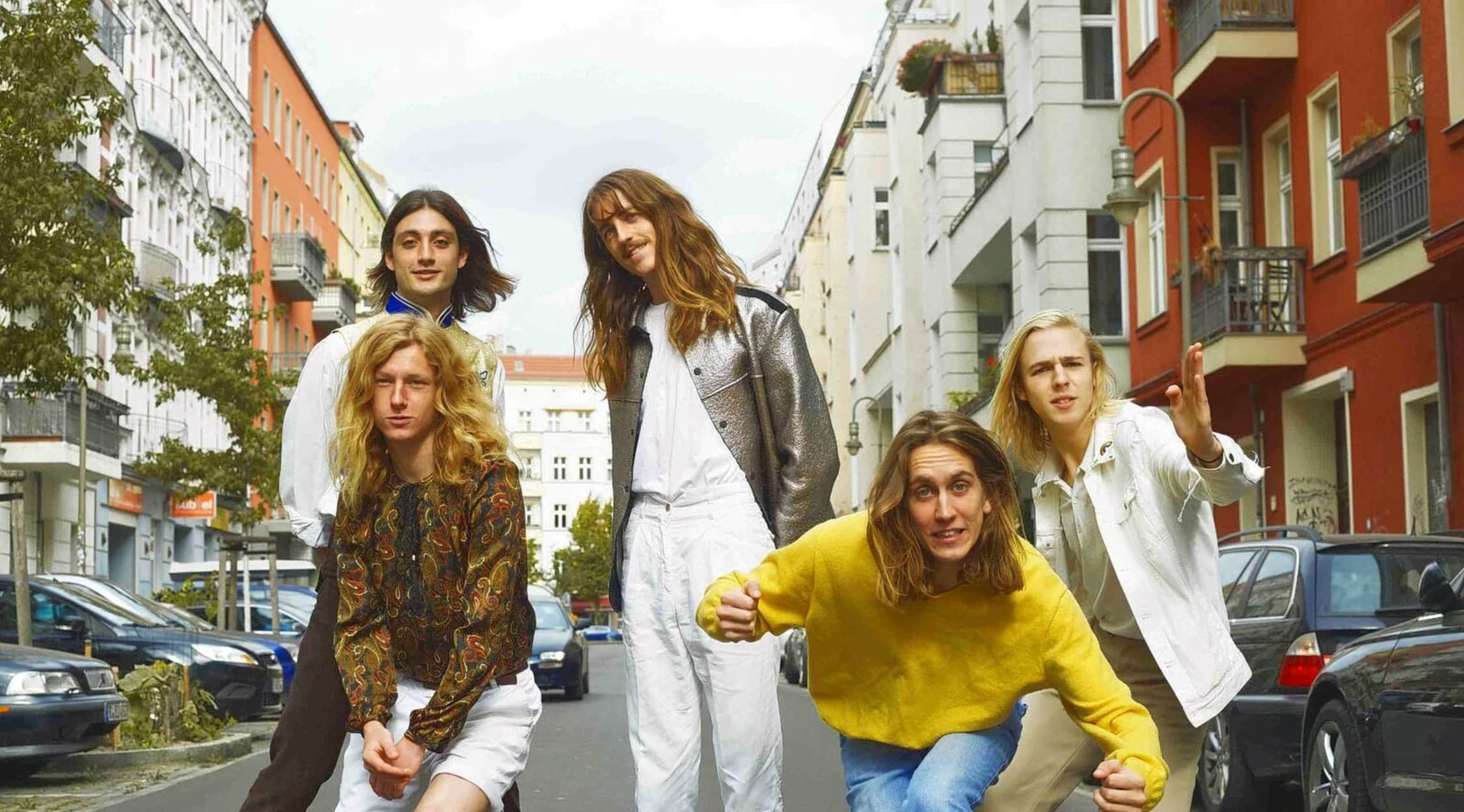 Rovi
Parcels Tickets
Parcels Tickets
Electropop band the Parcels was formed in 2014 by high school friends in Bryon Bay, Australia, although they have since moved to Berlin, Germany. The Parcels released a string of singles in 2016 that received some notice, but it took their collaboration with Daft Punk, "Overnight", to really turn some heads. They had the opportunity to perform "Overnight" for the US audience when they appeared on Late Night With Conan O'Brien in September of 2017. They also have performed "Overnight," "Anotherclock" and "Older" on BBC Radio 1 and "Lightenup" on the late-night German satire show, Neo Magazin Royale. The band's music has been noted as an eclectic blend of '70s disco and modern electronic music that is befitting a band of self-described surfer boys that is known for having a track that lists thank you's and credits at the end of its albums.
Parcels: Getting in the Groove
It seems that people have a hard time fitting the Parcels into a musical genre. Its mix of modern pop, funk and disco does not compare to anything currently on the market. This is because the Parcels like to take its inspiration from older '70s bands and then make the sound current with an emphasis on keeping the music groovy. The band members even keep their hairstyles and clothing choices in line with their musical mix of modern and '70s. Much of the band's graphic art is also a nod to the '70s-style with pictures of the members in antique convertibles cruising down the road or in '70s-style leisure suits stepping out of an airplane. Some of the band's images are reminiscent of those done by Led Zepplin and The Beatles. The Parcels pull inspiration from groups such as The Beatles, The Wrecking Cre, Supertramp, Steely Dan, The Beach Bous, Chic and more. This has a unique influence on its sound and makes it so that the Parcels has a type of groove never heard before.
Where can I buy Parcels tickets?
To get your tickets and experience the modern grooves of the Parcels, go to the world's leading ticketing marketplace: StubHub. You can order your tickets at StubHub with no worries with their FanProtect guarantee.
How long is a normal Parcels concert?
The Parcels perform an energy-packed and retro-style performance that lasts for around an hour.
Where is the Parcels playing?
In its short career, the Parcels has performed throughout the world. The band has upcoming tour dates in Oslo, Norway, Budapest, Hungary and Gothenburg, Sweden. You can check StubHub to find out when the Parcels will be performing at a venue near you.
What does a Parcels setlist look like?
When you see the Parcels live, you can expect to hear songs such as "Comedown," "Lightenup," "Gamesofluck," "Withorwithout," "Bemyself," "Everyroad," "Tieduprightnow," "Closetowhy" and "Overnight."
Who are the members of Parcels?
The Parcels current lineup includes Louie Swain on keyboards, Patrick Hetherington on keyboards, Noah Hill on bass guitar, Anatole "Toto" Serret on drums and Jules Crommelin on guitar.
Where did the name Parcels come from?
As with many band names, the Parcels chose its name from a random life moment. The band membes were hanging out at Louie Swain's place, and he has an old sign that had once hung in a train station that said "Parcels". They felt that the way the sign looked just screamed "band name," so they adopted it as their name. Ironically, they lost the sign when they moved, so they had to create a different Parcel image to use on their album covers and other graphics.
What other bands are similar to Parcels
If you like the Parcels unique sound, here are some other bands you may enjoy. Check out The Undercover Dream Lovers, Flight Facilities and Scary Pockets.
Back to Top
Epic events and incredible deals straight to your inbox.