We didn't find any Events nearby, but here's what's happening in other cities.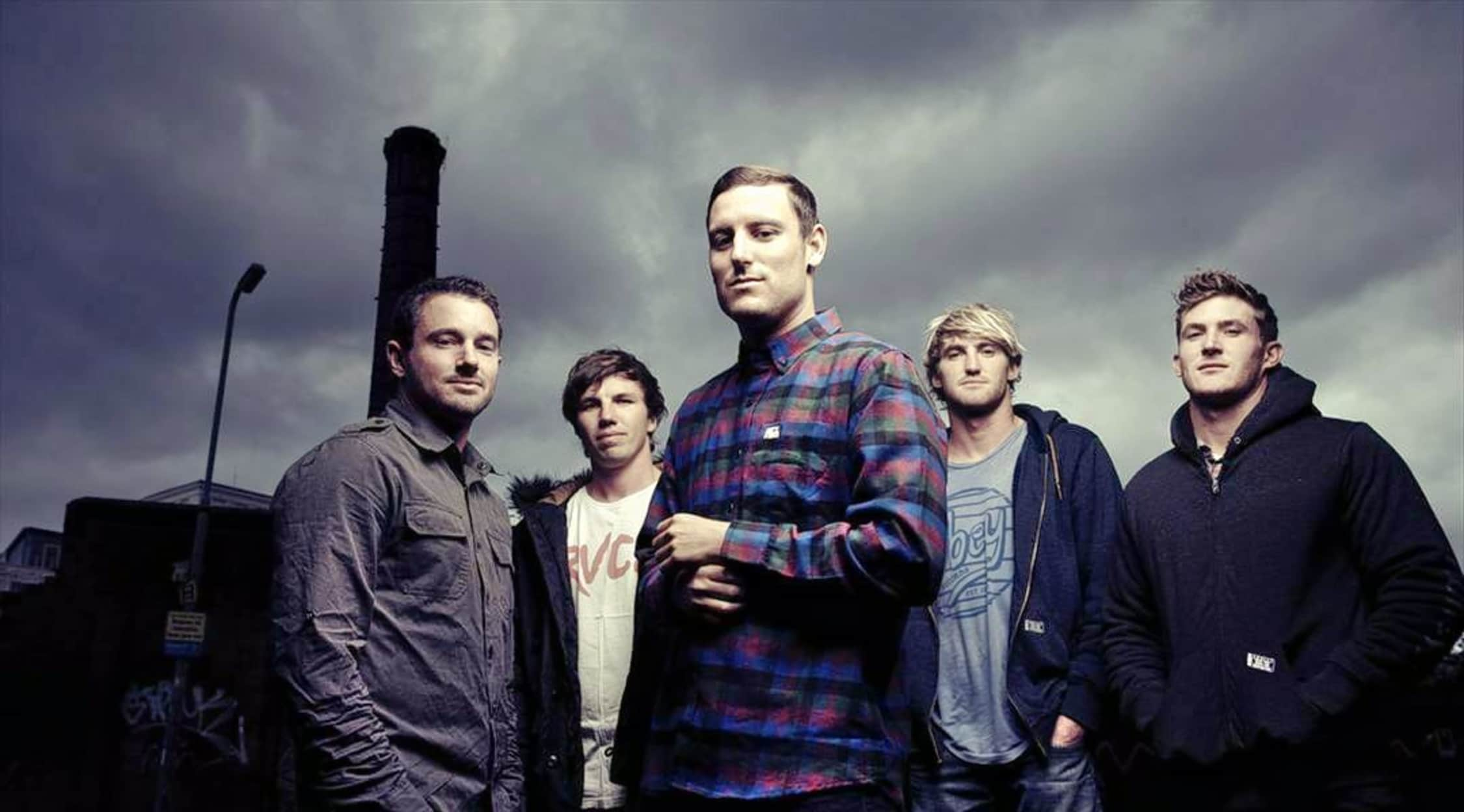 Rovi
Parkway Drive Tickets
Parkway Drive Tickets
Formed in 2003, Parkway Drive is a band from Australia. After its US debut, the band quickly experienced mainstream success with fantastic album sales. The band is described as a metalcore or heavy metal band and uses unique screaming vocals to create memorable songs. The powerful vocals are only one component of the band's talent, as fans admire the amazing guitar riffs and each member taking their turn in the spotlight during breakdowns. Members of the band credits several artists as influencing their career including Killswitch Engage, Faith No More, Iron Maiden, Rage Against the Machine, Slayer, Metallica, The Dillinger Escape Plan, Hatebreed and The Offspring.
Parkway Drive Loves to Tour
While trying to become famous, Parkway Drive played in dive bars, nightclubs and anywhere it could get scheduled. Eventually, the band was asked to join other metalcore and heavy metal bands on tour as part of a traveling festival. Later, the band shared the stage and performed a few sets at various events in 2006 and early 2007. Ultimately, it was asked to join the Warped Tour in 2007, which is now referred to as the Vans Warped Tour. Parkway Drive began to grow in popularity after its first Warped Tour performance and has continued to star in the annual musical festival in the US and Australia.
Where can I buy Parkway Drive tickets?
Parkway Drive tickets can be purchased online or through the mobile app at StubHub. Get your tickets securely and buy with faith when you use the buyer protection program, FanProtect.
Who are the members of Parkway Drive?
Members of Parkway Drive include Ben Gordon, Luke Kilpatrick, Jeff Ling, Winston McCall and Jia O'Connor. The group has maintained its current members since 2006. Brett "Lagg" Versteeg was the first member of the band to leave in 2004. Shaun "Cashy" Cash was the last member to leave in 2006 and was replaced by Jia O'Connor.
Will Parkway Drive come to a city near me?
In the summer and fall of 2019, Parkway Drive is taking part in the EU/UK tour. The band will make stops in Poland, Germany, Austria, Slovaia, Czech Republic, United Kingdom and Switzerland. The heavy metal band has had tour stops in many US cities including Cleveland, Ohio; Pittsburgh, Pa.; North Myrtle Beach, S.C.; Orlando, Fla.; and Los Angeles, Calif.
What to expect when you go to a Parkway Drive concert?
Parkway Drive concerts are extremely high energy and encourage crowd interaction. If you are going to the mosh pit, it will likely be extremely loud and probably hot, with the fans doing a lot of pushing and shoving. If the mosh pit is not your thing, you can find spots to view the concert outside the pit. The best advice to attend this concert is to arrive early to pick out your spot. Whether you're in the middle of the mosh pit, standing on the edge or hitting high in the stadium seats, you'll enjoy every song the band plays.
Who has Parkway Drive played with live?
Parkway Drive has shared the same stage with several soloists and metal bands throughout the years. The band is well-known in the heavy metal music festival circuit and has shared the stage with famous and not so famous artists. Parkway Drive's associated acts include I Killed the Prom Queen, Killswitch Engage, In This Moment and many others.
What artists are similar to Parkway Drive?
If you enjoy heavy metal music genre, there are many artists similar to Parkway Drive including Trivium Drive, Bullet for My Valentine, All That Remains, August Burns Red, Avenged Sevenfold, Bring me the Horizon and Unearth.
Back to Top
Epic events and incredible deals straight to your inbox.