We didn't find any Events nearby, but here's what's happening in other cities.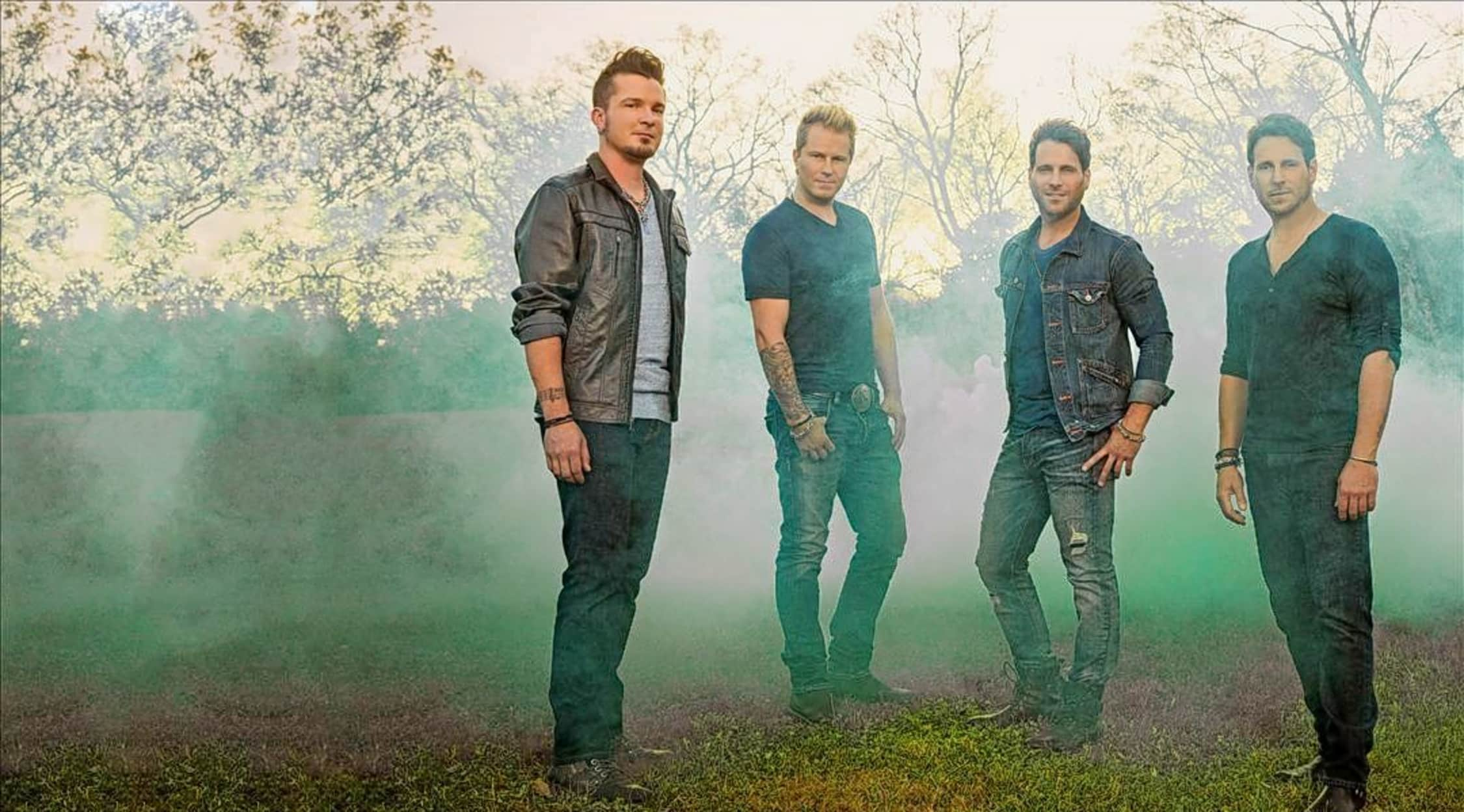 Rovi
Parmalee Tickets
Parmalee Concert Schedule
Parmalee is a popular country music act composed of Barry Knox, Josh McSwain, Matt Thomas, and Scott Thomas. This quartet has quickly become one of the most beloved acts in the genre, largely because of their reputation for putting on stellar live shows. Parmalee's songs have been taking over country radio stations for years, and country fans worldwide can sing along to hits like "Close Your Eyes," "Carolina," and "Musta Had a Good Time." Now you might be able to hear these awesome country hits live in concert, and it's sure to be one of the most talked about country shows of the season! So when Parmalee makes their way to a concert venue near you, make sure that you are in the audience to experience the thrill!
Parmalee is currently out on tour, which means that your chance to see them in concert might be right around the corner. In the upcoming months, Parmalee will be stopping in cities like Pomona, Columbia, Norfolk, Wichita, Greenville, and Fort Lauderdale. These red-hot country concerts are sure to be some of the most talked about shows in the country realm, which is why you should make sure that you have your Parmalee concert tickets by checking out StubHub's ticket selection as soon as possible. Thanks to StubHub, you could snag your Parmalee concert tickets in a matter of minutes, which means you will be well on your way to hearing some of your favorite country hits live in concert!
Parmalee Background
At the core of Parmalee are brothers Matt and Scott Thomas. For years, these brothers had performed in a family country group with their father, and eventually they decided it was time to start a new, fresh band of their own. Thus, Parmalee was born, and the addition of Barry Knox and Josh McSwain completed the lineup. In the 2000s, Parmalee began accruing fans across the country with their live shows and the releases of EPs and live albums. They spent a great deal of time split between the East Coast and the West Coast as they started recording more music, and gradually their popularity began to spread. The more fans started buzzing about Parmalee's music, the more country music executives began to pay attention. Eventually, all of Nashville was talking about Parmalee, and it was only a matter of time before this country quartet became a hot new act in the global country music scene!
Parmalee's greatest success has come within the past several years. The band gradually built up their momentum during the first part of their career, but then they suddenly exploded in popularity thanks to hits like "Musta Had a Good Time" and "Carolina." As they record more and more music, Parmalee has become a major player in country music radio, and country fans all over the world can sing along to their charting country hits. While any country fan who listens to the radio can attest to the fact that Parmalee can crank out infectious hits, only those who have seen Parmalee live in concert can really understand how talented this group is. These four talented country musicians have earned a reputation for putting on some of the most incredible live shows in the country music scene, and now you just might be able to see these knockout artists live in concert! So hurry and grab your tickets to an upcoming Parmalee show right here on StubHub!
Greatest Hits
Parmalee has released five studio albums to date: Daylight (2002), Inside (2004), Mildew or Barbecue (2006), Complicated (2008), and Feels Like Carolina (2013). Their most recent album, Feels Like Carolina, peaked at number 10 on the US Country chart and at number 46 on the Billboard 200. Some of Parmalee's most popular songs include country favorites like "Musta Had a Good Time," "Carolina," "Close Your Eyes," and "Already Callin' You Mine." Their song "Carolina" is their highest charting hit to date, as it peaked at number two on the US Country chart and at number one on the US Country Airplay chart. Now you might get to hear these awesome country hits in concert—all you have to do is purchase your Parmalee tickets on StubHub today!
Trivia
In 2012, Billboard featured Parmalee as a "Bubbling Under" artist, meaning that the band was on the verge of a major breakthrough.
The Experience
Come see one of the hottest new acts in country music put on an unforgettable live show—grab your tickets to attend an upcoming Parmalee show by heading to StubHub as soon as possible. There is no denying the fact that Parmalee is bound to be a major force in country music in the next few years, so make sure that you see them in concert while you still can—lock down your Parmalee tickets here on StubHub before it's too late!
Back to Top