We didn't find any Events nearby, but here's what's happening in other cities.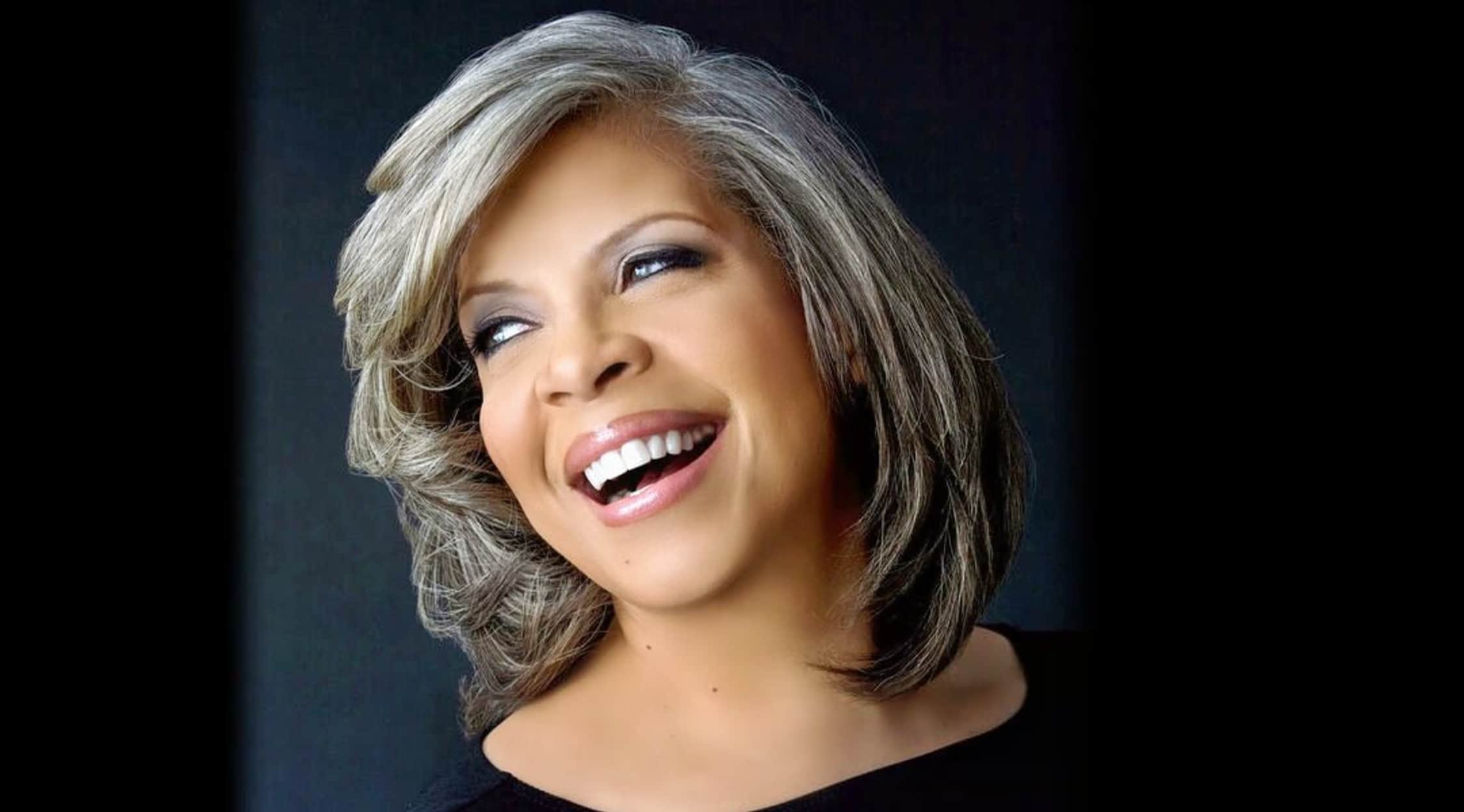 Rovi
Patti Austin Tickets
Patti Austin – The 2015 Tour
The amazing Grammy Award winning singer and sought after session singer Patti Austin is back and better than ever. This scintillating songstress will be performing her long list of smoky jazz, R&B, quiet storm, soul, and contemporary hits at two very special location in the United States of America. Her upcoming performance dates fall in the month of February just after Valentine's Day, making a Patti Austin concert experience a perfect denouement to the romance of the special day. Because her upcoming tour dates are so limited, you should definitely catch Patti Austin while you can in either St. Louis, MO or North Bethesda, MD. However, if you just can't make it to one of these prime locations this February, have no fear. Patti Austin is renowned for her dedication to the live circuit and will doubtless be touring again soon, and when she does, you can count on StubHub to have all the necessary concert tickets and information that you require. So set an alert and keep checking back with StubHub – your number one source for concert tickets and venue information on the web.
Patti Austin's soul-stirring and smoothly professional mix of adult contemporary R&B, vocal jazz, quiet storm, and soul is always guaranteed to make for one of the most unforgettable and esteemed live performances in the music industry today. Whether Patti Austin is performing in the sultriest jazz bars, backing up world class musicians at the biggest amphitheaters, or singing with some of the nation's very best symphony orchestras (as she will be for her four exclusive concert dates with the Baltimore Symphony Orchestra), Patti Austin always lifts the spirits, raises the energy, and brings an absolutely amazing performance. So what are you waiting for? Don't miss your chance to see the inimitable Patti Austin live and in the flesh – get your tickets today!
About Patti Austin
Since the tender age of five, Patti Austin has been a professional singer. Austin would first find her way onto the R&B charts with a 1969 single entitled "Family Tree" recorded for United Artists. In 1976, Austin would come out with her debut album entitled End of a Rainbow, released with the CTI label of Creed Taylor. Austin would release Havana Candy in 1977. The following year, Austin would sing the lead vocals on "Love Light" with Yutaka Yokokura, the koto player from Japan. That same year, Austin would do "It's the Falling in Love", a duet with Michael Jackson. Austin would come out with Body Language in 1980.
In 1981, Austin would be a featured vocalist on the LP The Dude by Quincy Jones for the hit song "Razzamatazz". She would then score a solo deal with Jones' own Qwest label, and in 1982 she would release the hit LP Every Home Should Have One. This LP would contain the hit track "Baby, Come To Me" which would get extended national exposure in General Hospital, the hit soap opera from ABC. Her next single, "How Do You Keep The Music Playing", would become the theme song for the movie Best Friends. Both of these successful tracks would be in collaboration with James Ingram. Austin would continue recording on Qwest throughout the 'eighties.
In 1990, Austin would switch to the GRP label. With GRP, she would release Love Is Gonna Getcha, which would contain "Good in Love" and "Through the Test of Time". Carry On would come out in 1991, and Live would come out in 1992. In 1999, Austin would come out with Street of Dreams. Two years later, On the Way to Love would be released. In the spring in 2002, Austin would release a beautiful Fitzgerald tribute entitled For Ella. 2011's Sound Advice would see Austin's return to pop.
Previous Hits
With no less than seventeen albums and more than twenty singles that have made their mark on the charts over the decades, it is difficult to distill Patti Austin's incredible track record of hits down to a few sentences. Among her numerous hit albums, those that stand out above all the others include the jazz album Every Home Should Have One from 1982, which would peak at number nine. In 1988, the album The Real Me would peak at number seven on the Top Contemporary Jazz Album chart. Two years later, Love Is Gonna Getcha would peak at number four on that same chart. As the new millennium unfolded, Austin would score two Top Ten albums on the Top Jazz Albums chart: For Ella would peak at number seven in 2002, and Avant Gershwin would peak at number five in 2007.
Some of Austin's most memorable songs would include "Do You Love Me/The Genie" from 1981, "How Do You Keep The Music Playing" and "Baby, Come To Me" in 1983, "It's Gonne Be Special" in 1984, "Honey For The Bees" in 1985, "Through The Test Of Time" in 1990, and "Reach" in 1994. All of these Top Ten songs are a testament to Austin's enduring power as a singer and musical icon throughout the 20th and 21st centuries.
Trivia
As a child, Patti Austin would be the protégé of rat packer Sammy Davis, Jr. and gospel jazz crossover sensation Dinah Washington.
The Patti Austin Concert Experience
You and your fellow concert goers would do well to prepare yourselves for one of the classiest and most electric, unique concert experiences that you can possibly find in the United States of America today. Patti Austin has returned to the touring circuit, filled with beautiful songs to share that date all the way from the 'seventies until the 2010s from her long and illustrious career. Prepare to be amazed by her repertoire of hit songs that she will deliver from her lips to your ears. Whether you are a fan of the smoothest jazz or more into the modern production of R&B styles, the Patti Austin concert experience is one that is certain to blow your mind and touch your heart. Don't miss your limited opportunity to see this living legend of jazz, soul, and R&B live and in the flesh – start planning your Patti Austin concert experience today!
Back to Top