There aren't any Events on the horizon right now.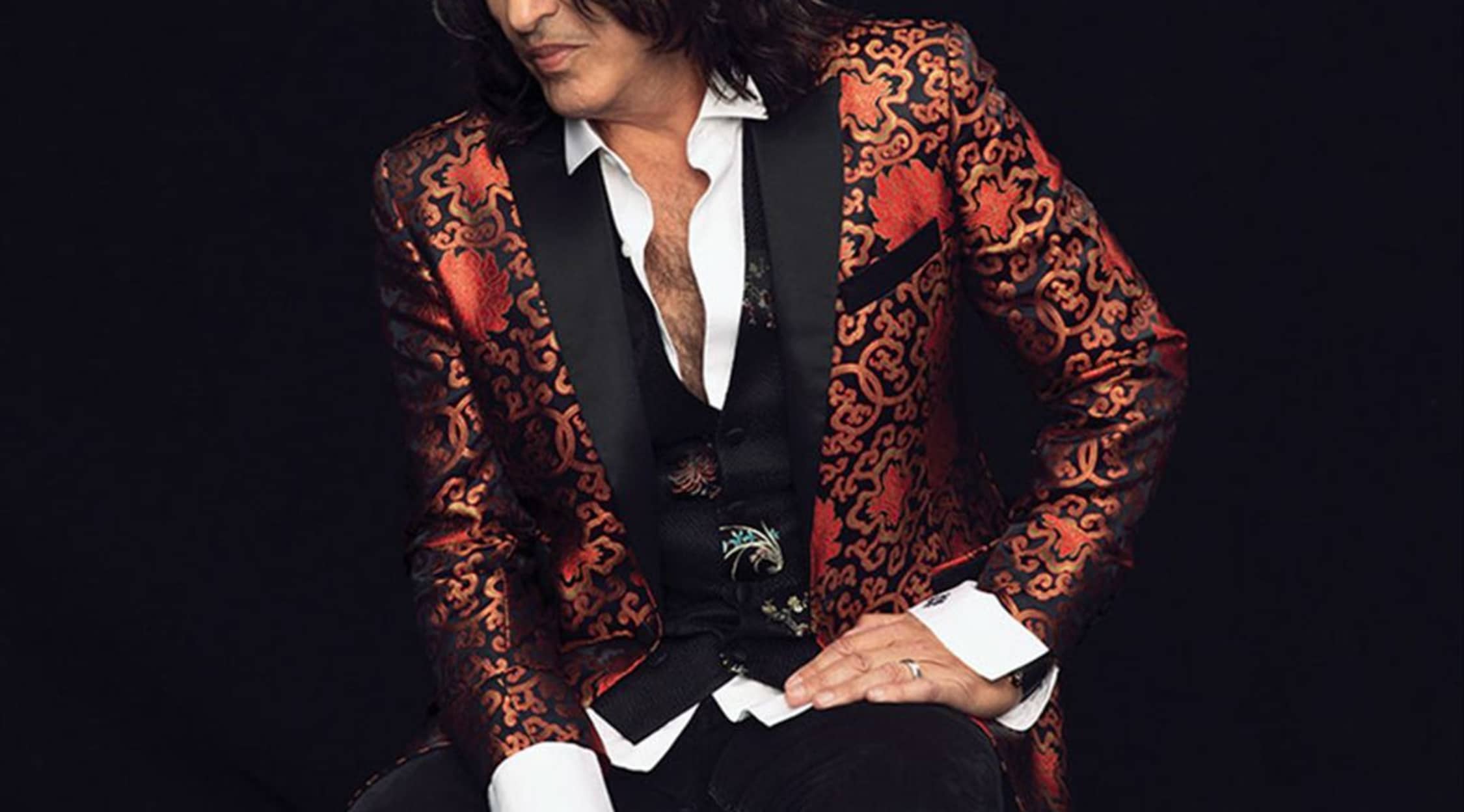 Rovi
Paul Stanley Tickets
Paul Stanley Concert Schedule
Hard rock lovers around the world have Paul Stanley to thank for some of their favorite rock anthems of all time. As the front man of Kiss, one of the most iconic hard rock bands in history, Paul Stanley has solidified his spot at the forefront of the hard rock scene, and now this famed metal vocalist and guitarist might be bringing his explosive hits to a venue near you! Nobody can deny the fact that Paul Stanley is one of the most talented and most revered heavy metal acts in the history of rock, but now you might be one of the lucky few to see this legend in action! Whether you have been a fan of Paul Stanley since his days with Kiss or have recently become a fan of his solo career, you definitely don't want to miss this opportunity to see him live in concert.
Make sure that you are in the audience when this hard rock icon takes the stage at a concert venue near you in the future. To do this, sign up for event alerts on StubHub as soon as possible, as this will keep you up-to-date on Paul Stanley's touring schedule. When this knockout rock star schedules an event in your area, you will be one of the very first to know. So what are you waiting for? Sign up for event alerts on StubHub today!
Paul Stanley Background
During his childhood in New York, Paul Stanley listened to every type of music from opera and classical to doo-wop and rock. After developing an interest in music for so many years, Paul Stanley received his very first guitar when he was 13 years old. Immediately, he got to work practicing songs by acts like The Byrds and Bob Dylan, and his passion for music continued to snowball year after year. He eventually began joining various bands as a guitarist, such as Rainbow and Uncle Joe, but it wasn't until he teamed up with Gene Simmons that he achieved his big breakthrough in the music world. In the early '70s, Stanley joined Simmons' band Wicked Lester, and eventually this band evolved into Kiss, one of the most iconic heavy metal bands of all time. In 1974, Kiss released their self-titled debut album, and the hard rock world was never the same since.
Since breaking out onto the rock scene with Kiss, Paul Stanley has been one of the biggest names in the music scene. He has achieved great success as a member of Kiss and as a solo artist, and he continues to put on electrifying rock shows around the world. Over the course of his illustrious career, Paul Stanley has pocketed one prestigious award and accolade after another, such as Showman of the Year Award at the Classic Rock Awards in 2008, an induction into the Long Island Music Hall of Fame, and an induction into the Rock and Roll Hall of Fame. There is no denying the fact that Paul Stanley is one of the strongest forces in the hard rock scene, which is why you definitely shouldn't miss out on this phenomenal opportunity to catch Paul Stanley in action. To secure your tickets to this red-hot rock show, make sure that you are signed up for event alerts on StubHub, which will keep you updated on Paul Stanley's touring schedule. Never miss another Paul Stanley show in your neck of the woods again thanks to StubHub!
Greatest Hits
As a member of Kiss, Paul Stanley contributed to some of the greatest heavy metal hits in history, such as "I Was Made for Lovin' You," "Rock and Roll All Nite," "Detroit Rock City," "Beth," "Strutter," "God of Thunder," "Lick It Up," and "Love Gun." He has also released three popular solo albums: Paul Stanley (1978), Live to Win (2006), and One Live Kiss (2008). Over the course of his career, Paul Stanley has proven time and time again that he can produce some of the hottest hard rock anthems around, and he hasn't slowed down one bit over the decades. You certainly won't want to miss seeing Paul Stanley in action when this knockout rock star heads to a venue near you, so make sure to sign up for event alerts on StubHub today!
Trivia
Paul Stanley has a misshapen ear due to a birth defect. Despite the fact that he cannot hear out of this ear, he still became one of the most powerful and prominent forces in hard rock.
The Experience
There are few hard rock musicians more beloved or well known than Paul Stanley, the famed Kiss front man who rose to fame thanks to his piercing vocals and phenomenal guitar skills. Don't miss the opportunity to see Paul Stanley in concert when it arises—lock down your Paul Stanley concert tickets right here on StubHub before it's too late!
Back to Top