We didn't find any Events nearby, but here's what's happening in other cities.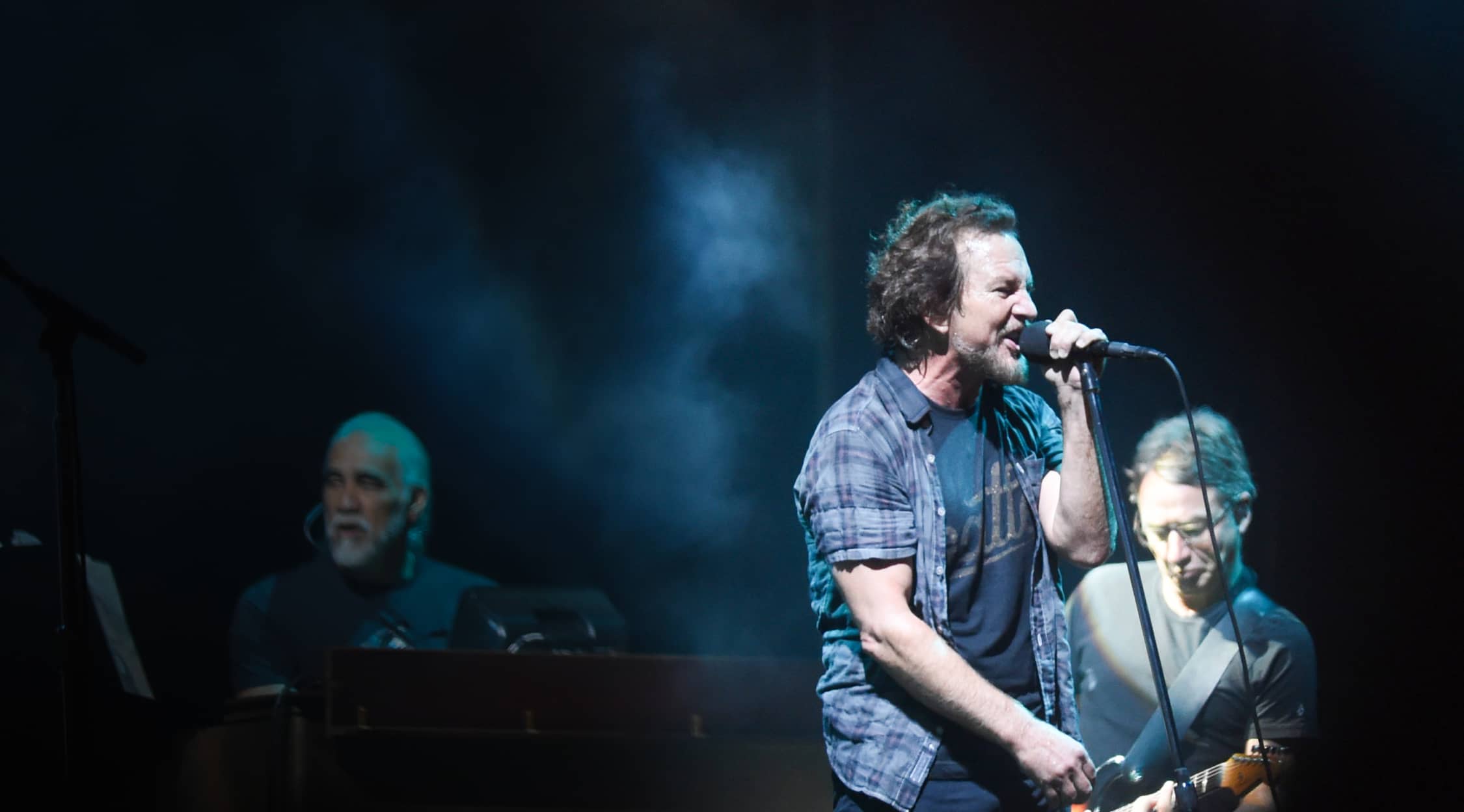 Zuma Press
Pearl Jam Tickets
Pearl Jam Tickets
With hits like "Alive" and "Better Man" to name a couple, Pearl Jam is one of the most popular rock bands of all time. Eddie Vedder, as the lead singer, is the most well-known member of the band, but the guitar solos and great songwriting were equally important to Pearl Jam's rise. From its inception in 1990 to 2018, the band sold 85 million albums worldwide. Pearl Jam is one of the most recognized bands from the grunge rock era, and the group continues to sell out tours today.
The Grunge Explosion
The band formed in 1990 with four members who are still in the group, including Eddie Vedder, Mike McCready, Stone Gossard and Jeff Ament. With the band's initial offering, Ten, Pearl Jam burst onto the scene and then became even better known through tours and live performances. While Ten went 13x platinum and was one of the best-selling rock albums of all time, the group's next two albums, Vs. and Vitalogy, show more of the band's range as songwriters and musicians. Pearl Jam has played iconic shows like MTV's Unplugged and Saturday Night Live along with many tours and was inducted into the Rock & Roll Hall of Fame in 2017.
Where can I buy Pearl Jam tickets?
You can purchase Pearl Jam tickets at StubHub, the world's largest ticket marketplace. Backed by its FanProtect guarantee, it is easy and safe to purchase your Pearl Jam tickets securely on the app or the website.
What is a Pearl Jam set list like?
Attending a Pearl Jam concert will both take you back to the early 1990s and help you realize that Pearl Jam was much more than just the first album. The group's set list will include some big commercial hits like "Alive," "Jeremy," "Even Flow," "Better Man" and "Corduroy" but will also show the band's range with some less well-known but equally great songs.
What are some artists that are similar to Pearl Jam?
Pearl Jam has a similar sound and songwriting style as Nirvana, Stone Temple Pilots and the Black Crowes. Eddie Vedder's voice, however, has a very unique sound that really set Pearl Jam apart from the rest of the grunge era bands of the 1990s. While the music is similar, the songwriting and vocals are really one of a kind.
When is Pearl Jam's next tour?
Pearl Jam is coming off a 39-stop tour in 2018 that included stops in North America, Europe and South America. As of now, Pearl Jam does not have a new tour scheduled, but Eddie Vedder is playing a solo show on September 28, and there are rumors about a new album release in 2019 followed by a tour sometime in 2020.
Who are the current members of Pearl Jam?
One of the great things about Pearl Jam is that almost all of the original band is still playing and touring together. Eddie Vedder, Mike McCready and Stone Gossard are founding and current members, and Stone's brother Boom has been with the band since 2002. Pearl Jam is rounded out by Jeff Ament and Matt Cameron. The only member of the band who has been in constant flux is the drummer; the group is now on their fourth in 20 years.
How Long is a Pearl Jam concert?
While the length of each concert can vary, a Pearl Jam concert can last for hours. In fact, Pearl Jam became popular more for live shows in the early 1990s than even their albums. While there are a lot of bands that need the comfort of the studio to produce a terrific sound, Pearl Jam is actually better live than on an album.
Back to Top