We didn't find any Events nearby, but here's what's happening in other cities.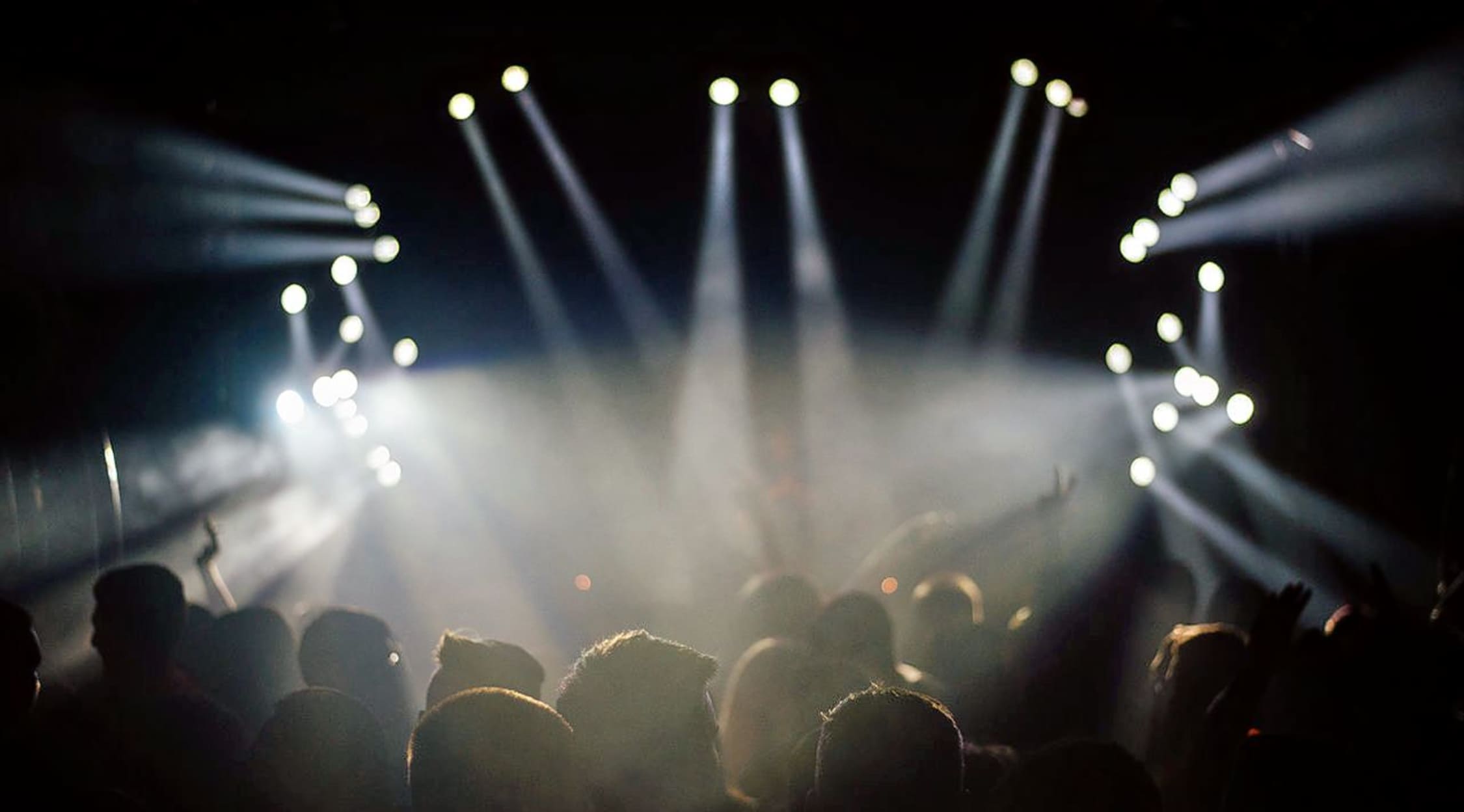 Stocksy
Pedro Fernandez Tickets
Pedro Fernandez – The 2015 Tour
Pedro Fernandez is all set to bring his innovative and enlivening take on mariachi and ranchera to audiences in the American Southwest. Don't miss this singer when he arrives at some of the most state-of-the art venues, including the Desert Diamond Casino in Tucson, the Arkansas Music Pavilion in Rogers, and the Arena Theatre in Houston. Tickets are going fast – get yours today!
About Pedro Fernández
José Martín Cuevas Cobos was born on September 28, 1969 in Guadalajara, Jalisco. He grew up in the west of central Mexico, listening to a rancheras-only radio station. Ranchera, a rural music form with horns and guitars that is often compared to American country music, has grown in popularity to become synonymous with its native nation, as has the horn-and-guitar street band style of mariachi. The young José was a hyperactive, restless child who, from the age of three, expended his energy on interpreting some of the mariachi and ranchera songs he heard on the air.
Cobos took the name Pedro Fernández to reflect his passion for ranchera and two of its greatest musicians: Vicente Fernández and Pedro Infante. Taken with the young Fernández's cover of "Las Carreras de Caballos", Vicente Fernández helped Pedro get his first record deal with producer Rúben Galindo as his mentor. When he was seven, Pedro Fernández found the spotlight with his work on the theme song for the movie La Nina de la Mochila Azul, in which he also played a leading role. His immediate success earned him more film and record deals, consolidating his status as a child prodigy. Along with another child star, María Rebeca, he co-starred in the movies La Mugrosita, El Oreja Rajada, and La Nina de la Mochila Azul II.
As his material shifted towards ballads, his fan base widened to the United States and other parts of Latin America. Moving away from his original style, Fernández started making pop hits like "Coqueta", "Maniquí", and "El Perdedor".
Despite his exploration into balladeer territory, Fernández eventually returned to his Mexican roots, covering classic songs like "Amenecí en Tus Brazos". The artist's label, Universal Music Mexico, describes Fernández's journey from a lover of his roots and Mexican music who transformed this genre in such a way that young people could enjoy and take pride in their heritage. In this way, he was become one of the most successful contemporary Mexican singers. He would lend the traditional Mexican music scene a somewhat subdued sound with his pop ballads, and his albums were certified gold and platinum in Venezuela, Chile, and the United States. Lo Mucho que te Quiero would sell 300,000 copies and was later outdone by Mi Forma de Sentir, which would sell half a million. Over the course of his 20-year musical career, Fernández has sold over four million records and has performed at countless auditoriums, theaters, and fairs.
When Pope John Paul II came to Mexico in 2011, the artist, clad in white, led a troupe of mariachis in singing the traditional tune "Las Golondrinas" by way of farewell. Although the Pope did not come to the window to see Fernández and his family perform, the singing was reportedly heard within the nunciature.
Also that year, the singer appeared at Chile's Vina del Mar music festival in his blue traditional charro costume alongside 25 mariachis and ten Chilean dancers. He earned popular acclaim with his rendition of "Yo no Fuí", a tune by the deceased Pedro Infante. The success of the song surpassed Fernández's own expectations, a feat to which he accredited the audience, saying that they gave the song a new life. Fernández's version would be phenomenally popular, and the original version by Infante had been written almost fifty years earlier. The song would be played constantly on local radio stations, finding its way to the top of the charts, and could even be heard in discotheques. The record Yo no Fuí would go on to win Best Ranchero Album at the 2001 Latin Grammy Awards. For his record De Corazón, the artist earned yet another nomination for Best Ranchero Album in 2003. He lost the category to none other than one of his earliest idols, Vicente Fernández.
The huge migrations from Jalisco and other states in Mexico to the United States has more or less guaranteed Fernández a sizeable potential market north of the border. In 2002, fast food chain McDonald's would hire the artist to appear in an advertisement targeted at Latino customers. Despite his popularity and concert tours in the United States, Fernández has flatly refused to sing in English. He has, however, allegedly entertained the notion of combining mariachi with other musical genres.
Fernández has continued to tour and record. In 2004, he would join fellow ex-child pop artist Lucerito in hosting the 15th edition of the annual Fiesta Broadway, a Latin music celebration that draws almost half a million spectators to downtown Los Angeles for Cinco de Mayo.
Previous Hits
Since 1994, Pedro Fernández has been landing hit albums and singles on the Billboard charts. Of these countless hits, the most successful tunes are "Mi Forma de Sentir", "Quien", "Sin Verte", "Sin tu Amor", and "Amarte a la Antigua". His most successful hit albums include Mi Forma de Sentir, Deseos y Delirios, Canta a Jose Alfredo Jimenez, Yo No Fui, Dime Mi Amor, Hasta Que el Dinero Nos Separe, and Amarte a la Antigua.
Trivia
Pedro Fernández met his soon-to-be wife, Rebeca, during her crowning as a state beauty queen.
The Pedro Fernández Concert Experience
Not satisfied with just any old traditional Mexican music performance? Look no farther because Pedro Fernández delivers one of the most spirited shows in mariachi and ranchera music today. With more than 20 years of recording and performing experience and a bottomless well of talent and showmanship, Fernández brings his impressive list of hits to his fervid fans in the United States. His affection for his audience and his authentic approach to music give his concerts a traditional feel that only a true Mexican can deliver. Don't miss out on your chance to see the one and only Pedro Fernández live and in the flesh!
Back to Top