We didn't find any Events nearby, but here's what's happening in other cities.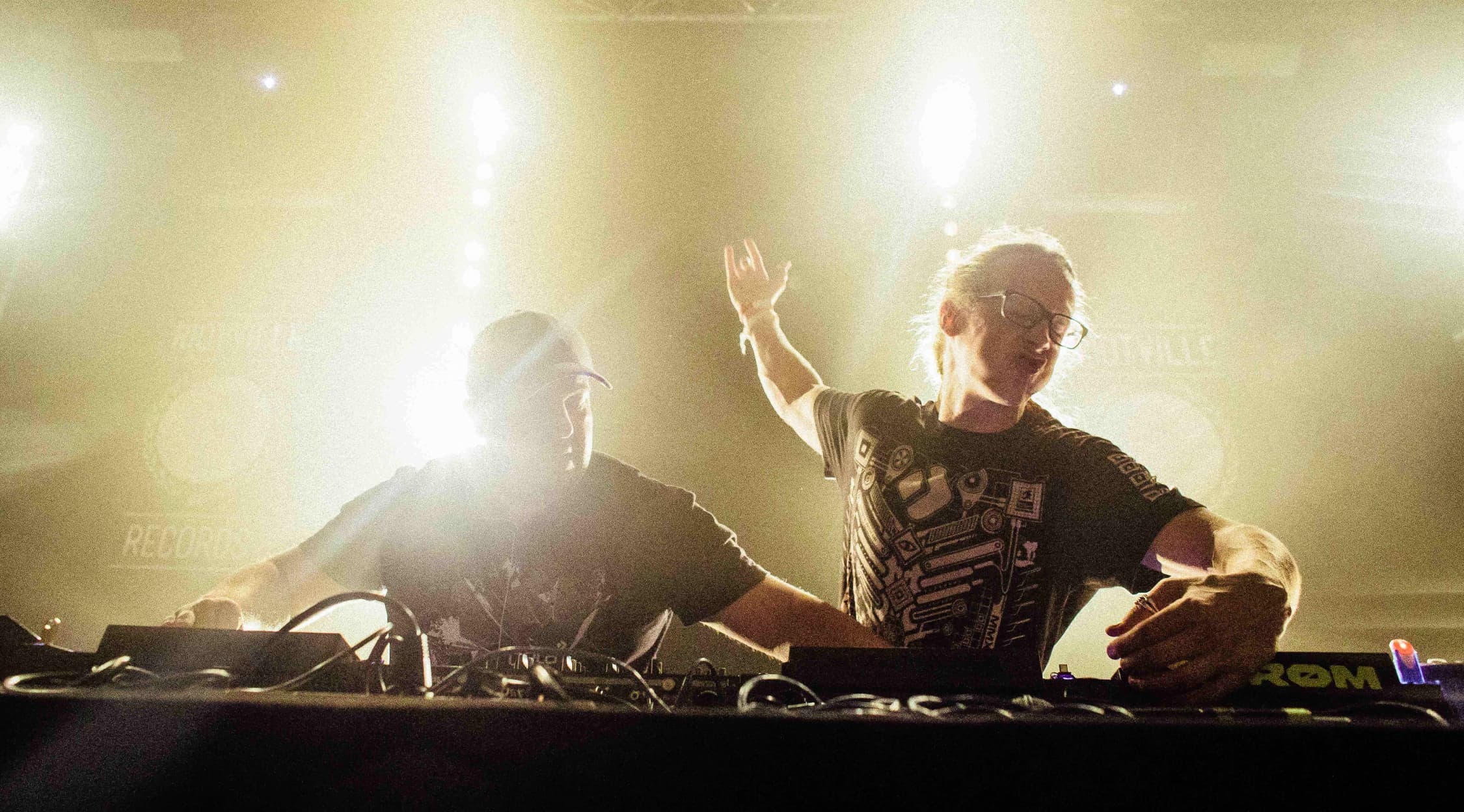 Zuma Press
Pegboard Nerds Tickets
Pegboard Nerds Concert Schedule
For fans of commercial dance music, here is one music group you definitely need to see live in concert at least once—Pegboard Nerds. This DJ duo knows how to get the party started whenever and wherever they take the stage, because their unique EDM style lends itself to some of the catchiest tunes in the genre. As Pegboard Nerds continue to rise to fame in the global EDM scene, you can bet that their shows will become some of the hottest music events of the year! So come catch Pegboard Nerds live in concert while you still can—hurry and lock down your tickets right here on StubHub today!
The Pegboard Nerds have a handful of shows lined up in 2016 so far, and fans are already itching with anticipation for the chance to catch them live in action. This April, Pegboard Nerds will be performing at top-tier venues like The Showbox in Seattle, the Bluebird Theater in Denver, and the Concord Music Hall in Chicago. Now you just might be able to join in on the dance party at an upcoming Pegboard Nerds show, because thanks to StubHub you could have your tickets in just a few quick clicks on your computer! So what are you waiting for? Check out StubHub's ticket selection today and get ready to dance the night away with Pegboard Nerds!
Pegboard Nerds Background
Pegboard Nerds is an electronic dance duo composed of Alexander Odden from Norway and Michael Parsberg from Denmark. The duo formed in 2005 and immediately got to work on crafting original electronic dance material, and before long they were performing live all over Europe. Fans and critics alike were drawn to the duo's bright and eye-catching visual aesthetic, which is similar to anime or video games, but they were even more entranced by the duo's insanely catchy EDM tracks. For over a decade now, Pegboard Nerds have been bringing their infectious dance tracks to venues all over the world, and it's safe to say that they definitely know how to start the party. Their EDM sound is a blend of house, drum and bass, trap, and dubstep, and all of their tracks can make any music lover dance the night away. So come see the Pegboard Nerds live in concert as they embark on their upcoming round of shows—grab your Pegboard Nerds tickets right here on StubHub before it's too late!
If you are ready to catch one of the hottest electronica acts in the world live in concert, here is your chance—secure your Pegboard Nerds tickets right here on StubHub and start counting down the days until this Danish-Norwegian duo steps out on stage at a venue near you! There is no denying the fact that the Pegboard Nerds can put on a rousing and unforgettable live EDM show, which is exactly what they have been doing time and time again for the past decade. So don't miss out on this incredible experience and lock down your Pegboard Nerds tickets right here on StubHub before it's too late! Don't waste another moment, though, because Pegboard Nerds' fans are already clamoring for tickets, and these shows are sure to sell out fast! So hurry and purchase your Pegboard Nerds tickets here on StubHub today!
Greatest Hits
Over the course of their prolific career, the Pegboard Nerds have released ten EPs, all of which are filled with either hot original tracks or knockout remixes. Some of the duo's biggest hits include tracks like "High Roller," "So What," "Lawless," "Revenge of the Nerds," "Pressure Cooker," "20K," "Fire in the Hole," "Razor Sharp," "Self Destruct," "Frainbreeze," "New Style," "Bring the Madness," "Try This," "Get On Up," and "Razor Sharp." Pegboard Nerds has worked with some of the biggest names in the music world, including artists like Tristam, Excision, Krewella, and MisterWives. Now, this red-hot electronic dance duo may be bringing their infectious EDM hits to a venue near you, and this is definitely one knockout dance party you won't want to miss. Fortunately, thanks to StubHub you don't have to miss out on an upcoming Pegboard Nerds show. Simply score your Pegboard Nerds tickets here on StubHub before it's too late!
Trivia
The name "Pegboard Nerds" is an anagram of the two artists' last names: Odden and Parsberg.
The Experience
Get ready to see one of the coolest and most energetic electronic dance duos around live in concert, because Pegboard Nerds may be heading your way very soon! To lock down your tickets to an upcoming Pegboard Nerds show in your neck of the woods, be sure to act fast and purchase your tickets right here on StubHub as soon as possible, because tickets to these shows are bound to fly fast. Fortunately, you could grab your Pegboard Nerds tickets in a matter of minutes thanks to StubHub!
Back to Top
Epic events and incredible deals straight to your inbox.