There aren't any Events on the horizon right now.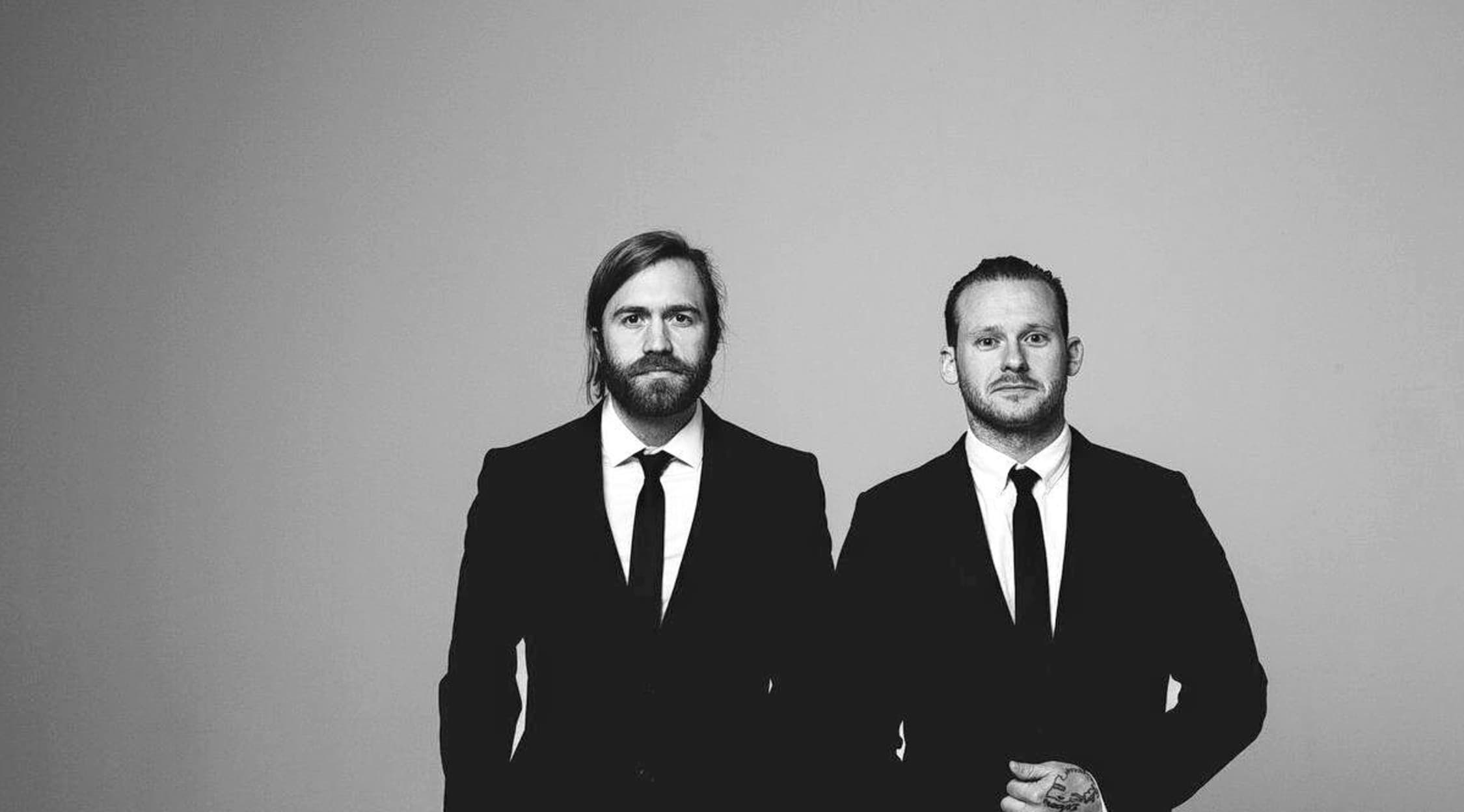 Rovi
Penny and Sparrow Tickets
Penny and Sparrow tour dates
Folk duo Penny and Sparrow hails from Austin, Texas, and plays simple, sparing folk music they write themselves. Critics describe their music as fragile, ethereal and stripped-down. Penny and Sparrow tickets are a wonderful way to discover more of the band's art-folk music in an intimate, thoughtful atmosphere.
Penny and Sparrow's history
Penny and Sparrow consists of Andy Baxter and Kyle Jahnke, who met as roommates at the University of Texas. They began to write and play music together as Penny and Sparrow, while maintaining day jobs working with non-profits in the Austin area.
Penny and Sparrow released their debut album, Creature, in 2011. With the help and support of friends and family, they expanded their music career and eventually quit their day jobs to become full-time musicians. They also began to organize occasional collaborations with other musicians in their area, such as guitarist and singer Sara Davis.
Baxter and Jahnke describe the consumption of media, in any format, to be critical to their songwriting process: it informs their creativity and mindset. They also acknowledge the influence their spirituality has on their music, although they explicitly do not describe themselves as a Christian band.
Finally, Penny and Sparrow also acknowledge their relationship with their fans. They describe face-to-face contact with music lovers to be vital to both their creative process and the process of building an enthusiastic fanbase, and they view frequent touring to be part of this process.
Penny and Sparrow's biggest albums
While their EP Creature was a modest hit, Penny and Sparrow became a reliable hitmaker in 2013 with their successful Kickstarter for their second album, Tenboom.
As buzz built, they released their third album, Struggle Pretty, the next year. Struggle Pretty proved such a big hit that the band quit their jobs and began touring and writing music full-time.
September 2017 saw the release of Wendigo, a darker, more macabre album named for the creature from Algonquin folklore. The album examines themes of anxiety and loss, and despite its heady topics it's brought Penny and Sparrow to an even wider audience.
Penny and Sparrow's tours
Penny and Sparrow tours regularly across the United States. They've opened for several major artists, including the Oh Hellos in 2016, and Delta Rae later that same year. They've also played the Moon River Music Festival in Memphis, as well as the famed Austin City Limits Music Festival.
While Penny and Sparrow have traveled regularly to small venues across the country, they embarked upon their first major tour, as headliners, with the Wendigo tour in late 2017. This tour promoted their album of the same title.
Similar to Penny and Sparrow
If you enjoy Penny and Sparrow's sentimental, stripped-down folk music, you may also like Bon Iver and Murder by Death.
Back to Top
Epic events and incredible deals straight to your inbox.