We didn't find anything nearby, but here's what's happening in other cities.
There aren't any events on the horizon right now.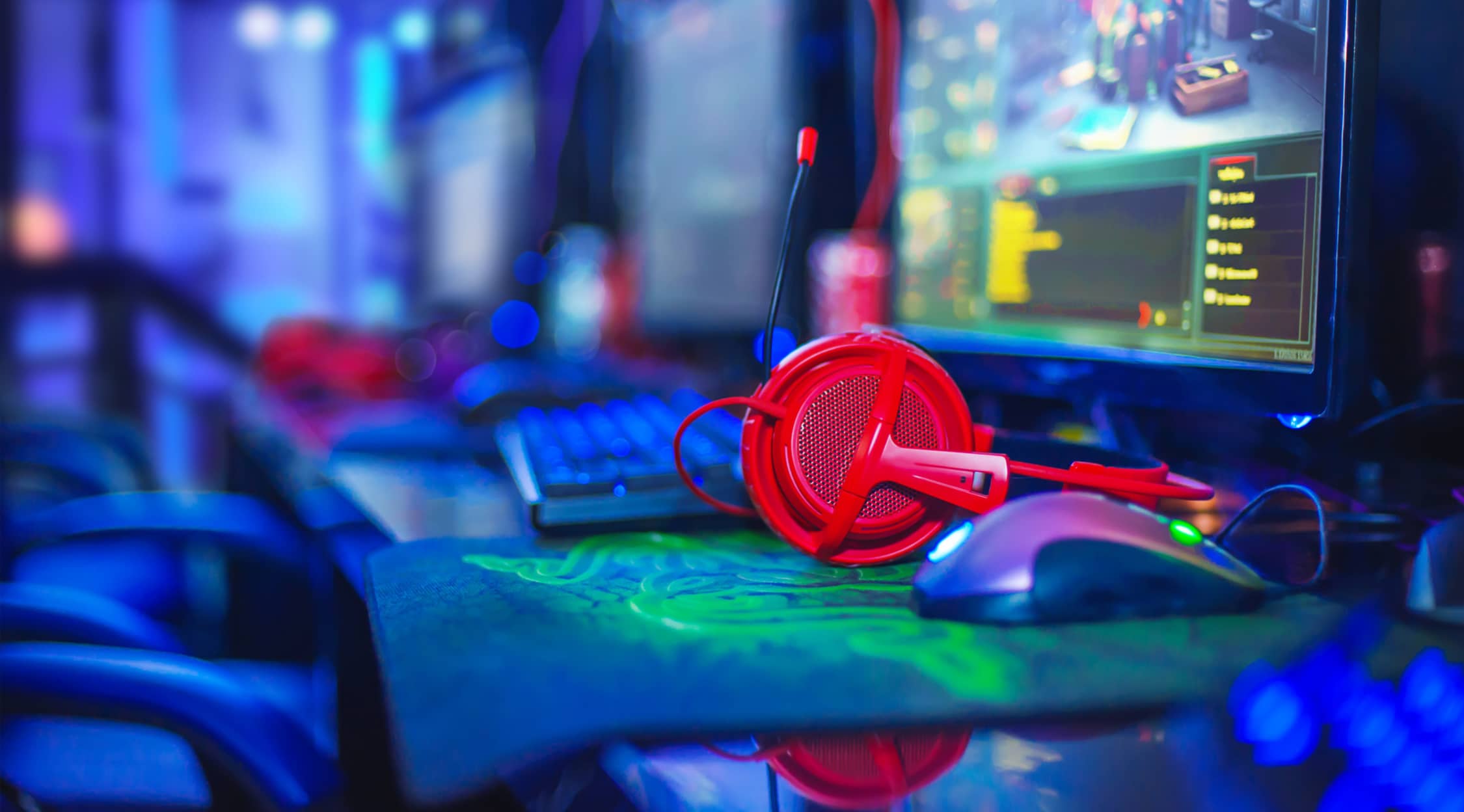 Adobe RF
Penny Arcade Expo Tickets
Penny Arcade Expo Tickets
The Penny Arcade Expo, or PAX for short, is an annual celebration of video games, arcade and tabletop gaming culture. The convention is not an industry trade show but a massive fan gathering geared toward the player experience. While attending PAX, you can play unreleased games, meet fellow gaming fans and have a good time. It is one of the largest pure gaming conventions in the world.
PAX Rising
Penny Arcade is a popular web comic created in 1998 by Jerry Holkins and Mike Krahulik. The two authors make use of satire and absurdist humor to provide commentary on video games and pop culture through their comic alter egos, Jonathan Gabriel and Tycho Brahe. Thanks to its popularity, Penny Arcade has appeared in several other mediums, including card games and video games. In 2004, Holkins and Krahulik held the inaugural Penny Arcade Expo at the Meydenbauer Center in Bellevue, Washington, with a few thousand attendees. The first event featured musical guests, panels, tabletop gaming, game developers and a LAN party. Within a few years, the event had grown from a simple two-day gaming party into a massive convention sprawling over multiple cities with attendance exceeding 70,000 people.
Where can I buy Penny Arcade Expo tickets?
Penny Arcade Expo tickets are available at StubHub, an online ticket marketplace.
Is the Penny Arcade Expo coming to a city near me?
There are six versions of the Penny Arcade Expo staged throughout the year. The original Expo, now known as PAX West, occurs every year in Seattle at the Washington State Convention Center. Three other PAX events — PAX East in Boston, PAX South in San Antonio and PAX Australia in Melbourne — offer the same PAX experience in different regions around the world. Apart from the standard PAX experience, there is also a tabletop gaming convention called PAX Unplugged in Philadelphia and a developer-only event called PAX Dev in Seattle. PAX events will remain in the same cities for the foreseeable future.
What can I experience at the Penny Arcade Expo?
The Penny Arcade Expo takes place in a massive convention center. The main exhibition hall holds most of the booths, which feature the latest games and products from publishers and developers across the industry. The expo also features music performances, expert and community panels, lounges, break rooms, indie showcases, free-play areas (PC, consoles and VR) and gaming tournaments (including a mega-tournament that spans multiple platforms and genres). Moreover, if you have downloaded the mobile app, then you can participate in the PAX XP quests to earn prizes and to collect rewards. Tournament signups and panels are only available on a first-come, first-served basis; otherwise, access to all areas of the expo is available with your badge. In addition to the main PAX experience, PAX Unplugged features more tabletop-oriented content whereas PAX Dev features showcases, talks and workshops for industry professionals.
How long does the Penny Arcade Expo last?
The Penny Arcade Expo lasts anywhere between two and four days, depending on the event. The convention center is open for most of the day from morning to night.
Can I bring my own equipment to PAX?
A special pass called BYOC, or Bring Your Own Computer, allows you to bring your own gaming computer to the convention center and to play games from your own library across local multiplayer, as opposed to the limited selection of games on the pre-existing computers.
Are there any age restrictions?
Typically, PAX does not have any age restrictions. Children 6 and under can enter without a badge as long as they are accompanied by an adult.
Which events are similar to the Penny Arcade Expo?
If you enjoyed your time at the Penny Arcade Expo, then you might want to consider attending the annual Gamescom in Cologne, Germany, or the more FPS-focused QuakeCon in Dallas.
Back to Top
Epic events and incredible deals straight to your inbox.