We didn't find any Events nearby, but here's what's happening in other cities.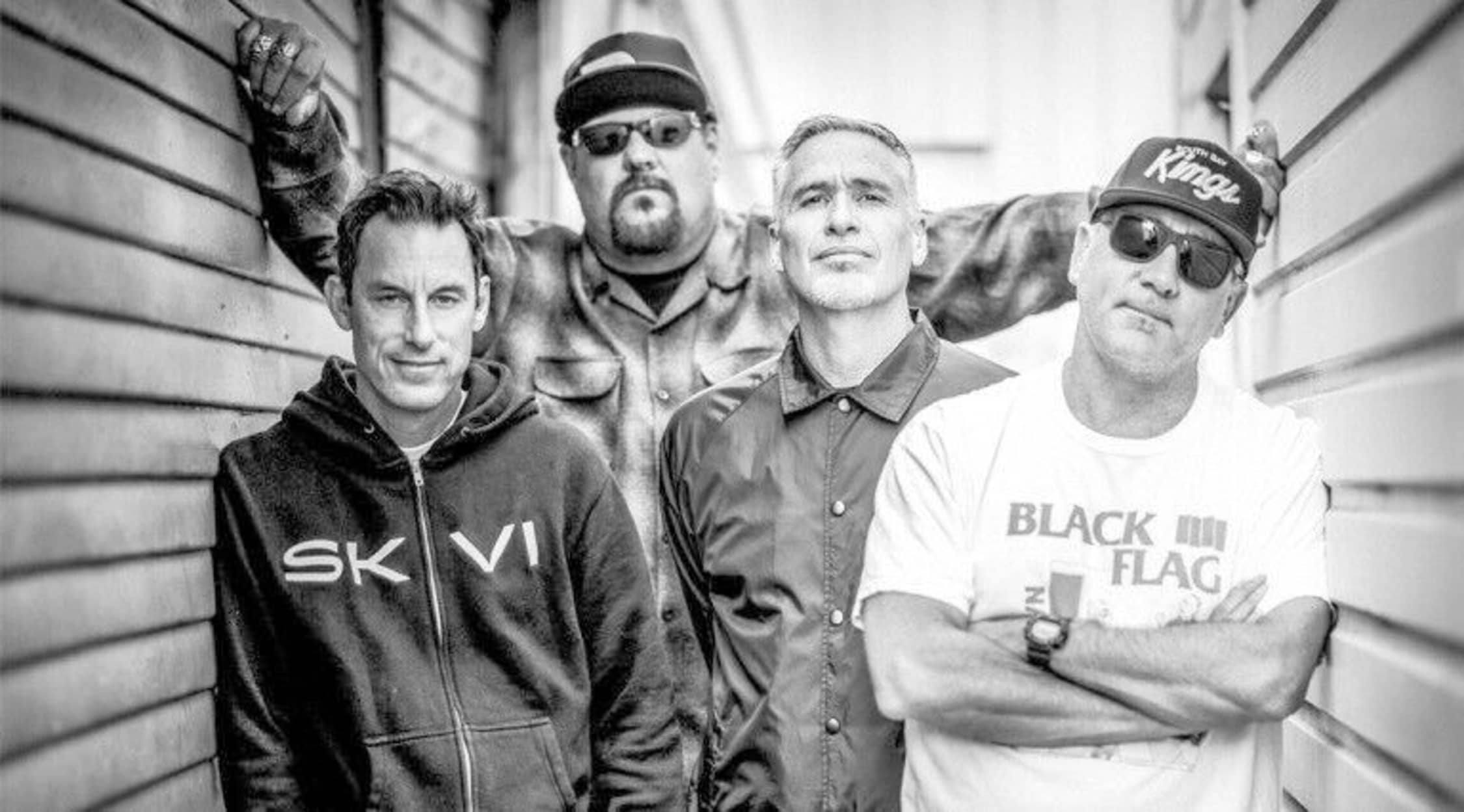 Rovi
Pennywise Tickets
Pennywise Tickets
In 1988, the punk rock band, Pennywise, was formed in Hermosa Beach, Calif., and in 1990, it signed with Epitaph Records, releasing its self-titled debut album, Pennywise, in 1991. Since that initial release, the group has released one album every two years like clockwork. Pennywise's first two albums received critical acclaim but were not commercial successes, but its 1995 album, appropriately named About Time, put the group on the Billboard Hot 200, peaking at No 96. This success may not be surprising as it coincided with a renewed interest in punk music that was occurring during the mid-'90s when other punk bands, such as Rancid and Green Day, were also amassing a following. Since the release of About Time, every album Pennywise has released has ranked in the Billboard Hot 200 with the band's highest-ranking album, From the Ashes, reaching No 54.
Rising From the Ashes
Pennywise has experienced its share of roadblocks and tragedies, yet it has risen from the ashes every single time. In 1996, the band experienced a major tragedy. The original bassist for Pennywise, Jason Thirsk, left the band with the hopes of conquering his alcoholism. Thirsk was initially successful, giving the band hope that he may be able to return. Unfortunately, he lost his battle and took his own life on July 29, 1996, while Pennywise was recording the album titled Full Circle. When Full Circle was released, Pennywise dedicated it to the memory of Jason Thirsk. Another roadblock the band had to go through occurred after the release of its album, All or Nothing. In August of 2009, the lead singer, Jim Lindberg, left Pennywise. The group replaced him with Zoli Téglás, who performed vocals on the All or Nothing album. Shortly after, Zoli injured his back and could not continue with the band. Fortunately, Lindberg decided to come back.
Where can I buy Pennywise tickets?
If you want to have the live Pennywise experience, you can purchase tickets at StubHub. StubHub is the world's leading ticketing marketplace, and it has your back with its FanProtect guarantee.
What is a Pennywise concert like?
Pennywise usually performs for about an hour. The band's high-energy shows inspire lively mosh pits to form, so be ready to get some exercise.
Where is Pennywise playing in 2019?
Pennywise has planned worldwide tour dates with upcoming performances in Hamburg, Germany, and Salt Lake City, Utah. You can find out when the band will be playing at a venue near you by checking at StubHub.
What does a Pennywise setlist look like?
You can expect Pennywise to have a setlist that includes song such as "Fight Till You Die," "Same Old Story," "Live While You Can," "F**k Authority," "My Own Country," "Peaceful Day," "It's Up to Me" and "Bro Hymn." The band also likes to throw in a couple of covers, such as "Minor Threat" by Minor Threat and "Stand by Me" by Ben King.
Who are the members of Pennywise?
The current members of Pennywise include Jim Lindberg on lead vocals, Fletcher Dragge on guitar, Randy Bradbury on bass guitar and Byron McMackin on drums. Former members include Jason Thirsk and Zoli Téglás. The group also had a former touring member named Dave Quackenbush.
Where did the name Pennywise come from?
Pennywise picked its name in 1990 when the cult classic movie titled It was released. It is based on a novel by Stephen King and features a crazed clown named Pennywise from which the band took its name.
What other bands are similar to Pennywise
If you love the punk rock sound of Pennywise, be sure to check out Social Distortion, Screeching Weasel and Bouncing Souls.
Back to Top