We didn't find any Events nearby, but here's what's happening in other cities.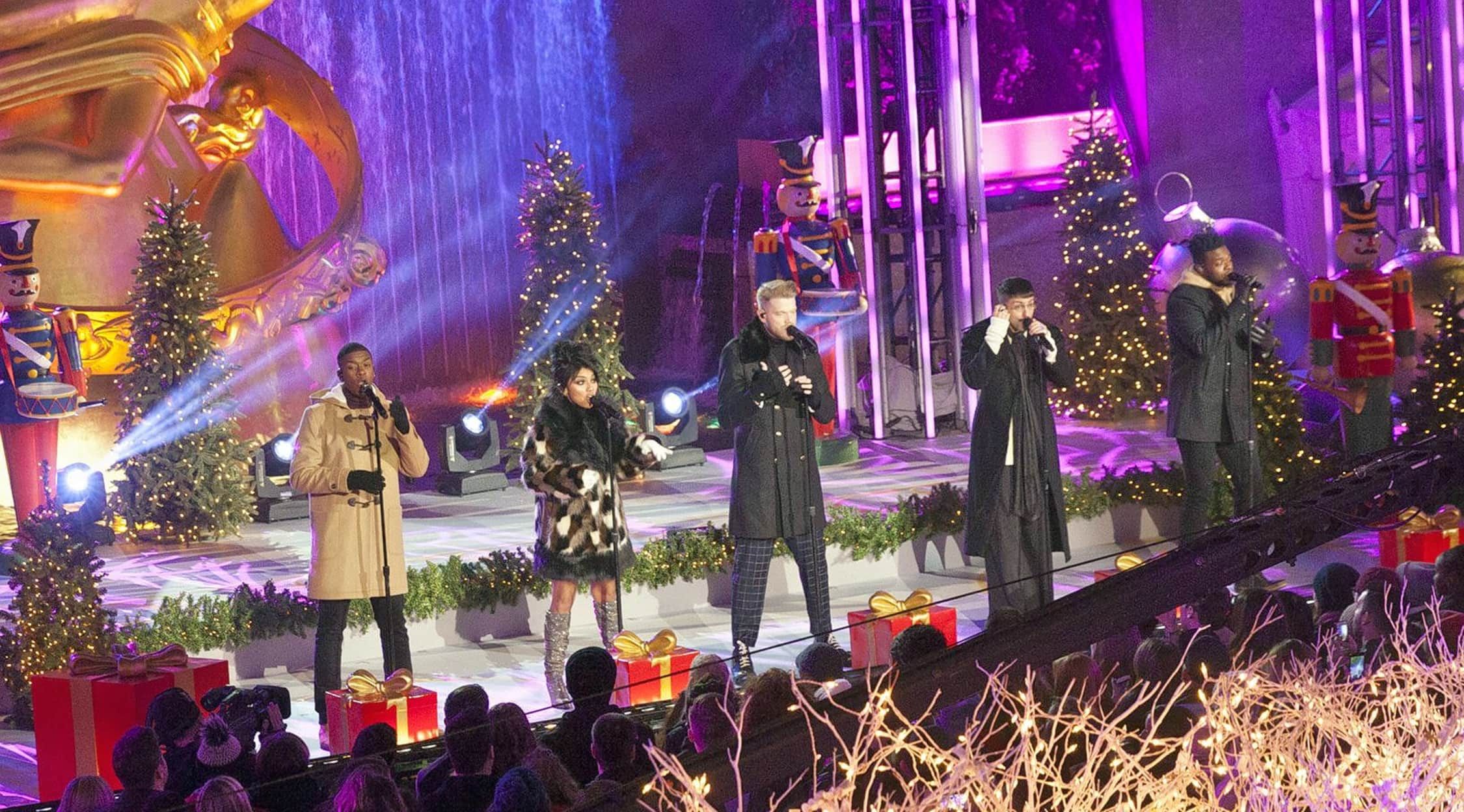 Zuma
Pentatonix Tickets
Pentatonix Tickets
Pentatonix is an a cappella quintet that burst into the mainstream music scene after winning Season 3 of NBC's a cappella singing competition, The Sing Off. The group is composed of Scott Hoying, Mitch Grassi, Kirstin Maldonado, Matt Sallee and Kevin "K.O." Olusola. The Sing Off earned the group a recording deal with Sony Music as well as $200,000. Pentatonix has been influenced by all kinds of music including electronic, reggae, pop, hip-hop, dubstep and even classical. Since there are no instruments in their performances, they use an array of beatboxing and a small amount of reverb. They sing a variety of cover songs from the past and present, Christmas favorites and some of their own originals, including "Sing," "Hallelujah" and "Light in the Hallway."
They Just Met
Scott Hoying, Mitch Grassi and Kirsten Maldonado sang a cappella in high school together and had gone their separate ways after school. Hoying heard about The Sing Off competition and convinced his old friends to reunite for it. A friend suggested they add both Avriel "Avi" Kaplan for vocal bass and Olusola for beatboxing and instrumental cello. The five came together for the first time the day before successfully auditioning for the show and went on to win it. In 2017, Matt Sallee replaced Kaplan as vocal bass.
Where can I buy Pentatonix tickets?
StubHub, with its user-friendly mobile and desktop applications, makes finding Pentatonix concert tickets easy and convenient. With the latest technology and algorithms to help you find the best seats at the most affordable prices, you can be confident in your ticket purchases at StubHub.
What awards has Pentatonix won?
They have won a total of three Grammy awards for Best Country Duo/Pop Group Performance in 2017 and Best Arrangement Instrumental or A Capella in 2015 and 2016.
Will Pentatonix tour in 2019?
Yes, part of the year will find them touring the US with Rachel Platten, singer of "Fight Song" from 2015, and ending the year at various locations in Central and South America.
What is the Pentatonix setlist?
You will hear a selection of original Pentatonix songs like "Sing Along," "Run to You," "Natural Disaster/Cracked," "Happy Now" and "Evolution of Pentatonix" sprinkled with cover songs, such as Dolly Parton's "Jolene," Panic! At The Disco's "High Hopes," Camila Cabello's "Havana" and Queen's "Bohemian Rhapsody." Often, you will be treated to K.O.'s unique solo of beatboxing combined with the cello, or "celloboxing." If you're lucky, you may even hear "Eye of the Tiger" which was the song that won the championship at The Sing Off.
What can I expect from a Pentatonix concert?
You may expect an a cappella concert to be rather somber, but this is hardly the case with Pentatonix. The individual strengths of each member of the group are apparent, and when they come together, an audible "ahh" almost fills the arena. If you are not a big fan of a cappella music, you probably will be upon leaving a Pentatonix concert. All the group members have extremely powerful voices and fill their performances with tons of energy and small surprises. They have brought fans on stage to sing along with them, allowing them to relax on beanbag chairs. At the end of the show, as colored confetti falls, they always make sure to let their fans know they're appreciated.
Is Pentatonix coming to a city near me?
The Pentatonix concert schedule takes them to places like the Starlight Theatre in Kansas City, Mo., The Amphitheater at the Wharf in Orange Beach, Ala., Merriweather Post Pavilion in Columbia, Md. and Bethel Woods Center for the Arts in Bethel, N.Y. You can also find Pentatonix tickets in international cities like Sao Paulo in Brazil and Buenos Aires in Argentina.
Back to Top
Epic events and incredible deals straight to your inbox.