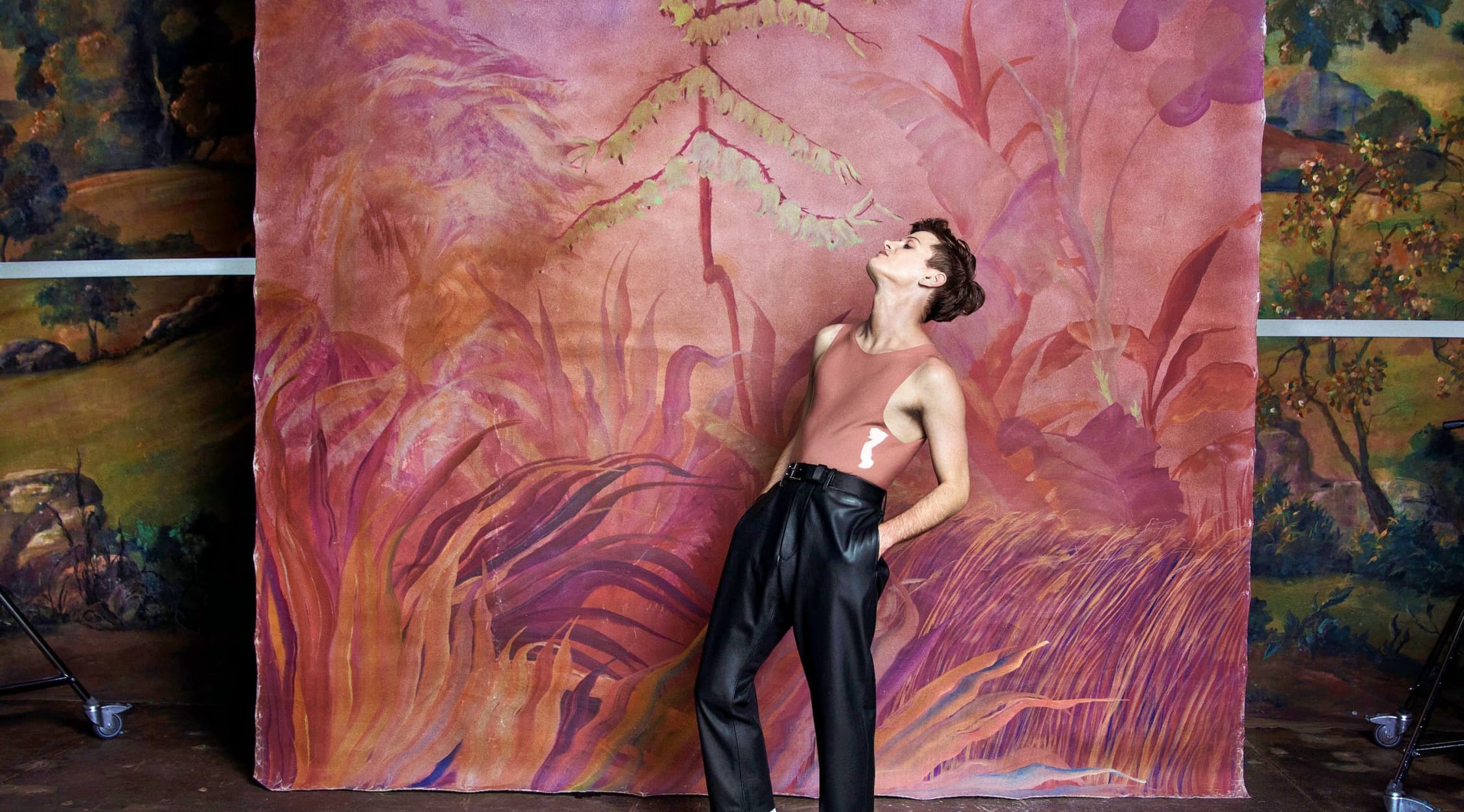 Rovi
Perfume Genius Tickets
Perfume Genius - The 2015 Tour
Indie pop singer songwriter Perfume Genius is back, sharing his musical affinity with the masses as he embarks on an exclusive Spring tour that will take him to the hottest locations that the American Northeast has to offer. Don't miss Perfume Genius when he heads to one of his three exciting performances, including stops at: New York City, NY; Cambridge, MA; and Philadelphia, PA. Don't see Perfume Genius heading to a local in your area? Keep checking back because this longtime indie pop icon is always adding last minute special appearances and performances to his busy tour schedule. Get all the most up to date Perfume Genius tour info right here on StubHub, the internet's number one resource for concert tickets on the web.
The Perfume Genius 2015 Spring tour will be taking him to the hottest locations all across New England; a whirlwind of epic performances that will criss cross up and down the eastern seaboard. First, Perfume Genius will be heading to the culture capital of the world, New York City, where he'll be playing a standing room only show at the world famous Stage 48. Located just a stone's throw from Central Park and nearby Hells Kitchen, Stage 48 is one of the premier music events the Big Apple has to offer and a perfect venue to catch one of the world's most revered singer/songwriters. Next, Perfume Genius will be heading to The Sinclair, located in the heart of Massachusetts' second most exciting city of Cambridge. Finally, the Perfume Genius 2015 Spring tour till end with a bang at Union Transfer, the hippest venue Philly has to offer and the perfect location to start off a night in the city of brotherly love.
From the biggest venues to the most intimate concert halls, the Perfume Genius 2015 tour is a must see event that has indie fans and music critics buzzing with excitement. Don't miss your chance to catch one of the indie pop scene's brightest and best performers when he heads to a local near you!
About Perfume Genius
The musical brainchild of Mike Hadreas, Perfume Genius would burst into existence when Hadreas made the move to Washington state to spend time with his mother. A product of a new generation of songwriters and performers, Hadreas would get his break by exhibiting his work on MySpace, which by 2008 had become a major hub for up and coming music artists of all genres. His work on MySpace would catch the eyes and ears of execs at Turnstile and Matador Records, in Europe and the US respectively, and within two years Mike Hadreas went from a little known online artist to one of the most well known and respected indie pop artists the world over. Now a world class act, Perfume Genius would embark on a tour all across North America alongside indie giants Beirut, building up a loyal fanbase all across the US and Canada before heading across the Pacific to tour in Asia.
While in Asia, Hadreas would play to huge crowds at the Black Rabbit Festival in the growing Western music market of China. Perfume Genius would play alongside some of the biggest acts looking to bridge the gap between Western and Eastern music, including Mount Kimbie and Gold Panda. The show would open huge new avenues to Perfume Genius, with his debut album becoming a hot ticket item for festival attendees that hailed from all across China.
Hot on the heels of his 2011 debut album, Hadreas would set the foundation for his much anticipated followup album in 2012, with a promotional video that toed the line of what was considered family friendly and publicly accessible content. The video featured Mike as well as Arpad Miklos, a Hungarian adult film actor, embracing and was eventually considered too hot for YouTube as the video was pulled from the popular video website.
Considered a member of the local Seattle area artist movement, Perfume Genius would be one of the key performers at the Moment Magnitude exhibit at the Frye Art Museum, one of Seattle's most well known and iconic art venues. Considered a fundamental piece of the fabric of Seattle's music scene, Perfume Genius would perform multiple times at the museum for two years running in 2012 and 2013.
Previous Hits
Perfume Genius' debut album, Learning, would be an unexpected hit on the global indie pop scene, with the album receiving widespread critical acclaim and making inroads on music scenes all across the globe. The album would receive a coveted four star rating from AllMusic, as well as an 8.2 from the folks at Pitchfork and a near perfect nine star rating from NME magazine. The album would be carried by the hit single "Mr Peterson", which blew up on airwaves all across the world.
The Perfume Genius 2012 follow up Put Your Back N 2 It would live up to astronomical expectations, with the album receiving more high marks from AllMusic, Pitchfork, and NME and this time climbing to the #19 and #73 positions on the Belgium and Ireland music charts. In addition to its success in Europe the album would spawn three hit singles, including "Hood", "Dark Parts", and "Take Me Home".
Hadreas' most recent release, Too bright, would drop in late 2014 and receive a perfect score from Tiny Mix Tapes as well as near perfect scores from PopMatters, The A.C. Club and Consequence of Sound. The album would mark Perfume Genius' first appearance on the US Billboard 200 and UK music charts, and was carried by the hit singles "Queen" and "Grid".
Trivia
If you're a fan of Netflix series Hemlock Grove, you may remember hearing a hint of Perfume Genius on the shows soundtrack. The hit "Sister Song" would be featured on two episodes of the theory, including the show's 2013 season finale.
The Perfume Genius Concert Experience
From start to finish, Perfume Genius methodically lays down cutting edge hits and jams that have marked him as one of the world's hottest indie performers for the last half decade. Don't miss this iconic and fast growing singer songwriter as he brings his esteemed talents and unbeatable charisma to a stage near you - get your tickets today!
Back to Top
Epic events and incredible deals straight to your inbox.