We didn't find anything nearby, but here's what's happening in other cities.
There aren't any events on the horizon right now.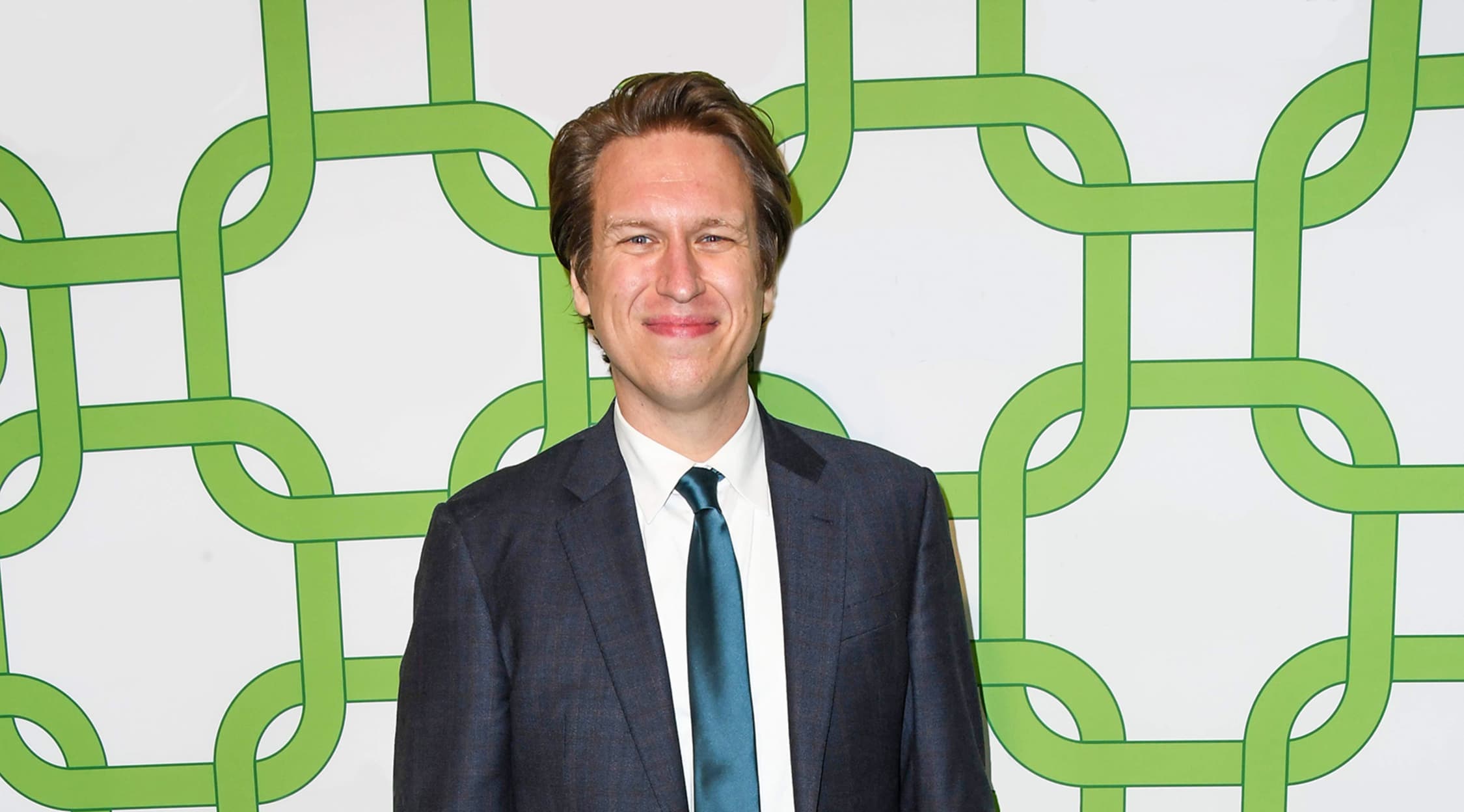 Zuma Press
Pete Holmes Tickets
Pete Holmes Tickets
Pete Holmes is one of the most prolific comedians working today. He's well-known for his podcast, You Made it Weird. Holmes has an easy-going, pragmatic persona. He's an observational comic, finding humor in the normal day-to-day moments of life. Holmes comes across as wholesome and as somewhat zany. He has a very warm and relatable feel. Though he ended up as a comedian, his mother thought Holmes would make a good youth pastor. Holmes still has that kind of steady, intelligent feel. However, in recent years, Holmes has moved away from his religious, all-American upbringing. After his first marriage fell apart, Holmes questioned everything. Experimenting with atheism, psychedelic drugs and Eastern religions helped Holmes find himself. They also provided plenty of material for his live stand-up performances.
Comedy, Sex, God
Pete Holmes draws on his personal experiences for much of his comedy. His HBO show, Crashing, was based fairly closely on his own story. Holmes grew up as a Christian and thrived in his church community. In fact, that's where he first did stand-up. As a young Christian man, he followed the steps of what he thought he was supposed to do in life. He went to college, got married and performed Christian comedy. However, as he got older, there started to be cracks in the facade of his life. He and his wife were unhappy, and eventually, she left him. Holmes also started to feel other pressures that made him realize he needed to examine who he was more closely. He embarked on a journey of self-discovery. One surprisingly helpful therapy for him was psychedelic drugs. By abandoning his one-dimensional, Christian comedian persona, Holmes was able to be more honest with himself and build a more authentic life. While it was fictionalized for HBO, Holmes chronicles his evolution honestly in his book, Comedy, Sex, God.
Where can I buy Pete Holmes tickets?
StubHub is your source for all the best live comedy. StubHub is the place to find Pete Holmes tickets for shows around the country.
Where is Pete Holmes touring?
Pete Holmes tours the country through 2019. He'll be at the New York Comedy Festival, performing at Murmrr Theatre in Brooklyn. Holmes will also be taking the stage at venues like Lincoln Theatre in Washington DC. In addition to traditional stand-up sets, Holmes will also be performing Crashing: Live events.
What is Pete Holmes known for?
Pete Holmes has been a stand-up comedian for a long time, but what really helped him break through is his podcast, You Made It Weird. Much like Ricky Gervais and Marc Maron, Holmes' podcast helped him find his niche. It opened him up to a whole new audience. His critically acclaimed podcast brought his bright, insightful and quirky personality to the mainstream. He often references his "weirdo" podcast fans in his live stand-up performances.
What should I expect from Pete Holmes?
Pete Holmes is a very experienced stand-up comic. He's not afraid to improvise, and he's experienced at doing crowd work. Holmes' personality on stage is somewhat like a witty substitute teacher. He's very intelligent, likable and laugh-out-loud funny.
Who does Holmes work with?
In his Crashing: Live dates, Holmes will be taking the stage with his co-stars Jamie Lee and Judd Apatow.
How long is a Pete Holmes show?
A typical Pete Holmes show features two opening acts and lasts about two hours.
Which comedians are similar to Pete Holmes?
Pete Holmes has a lot in common with Jamie Lee, his Crashing co-star and real-life ex-girlfriend. He's also worked with comedians Matt Morales and Kyle Kinane over the years.
Back to Top