There aren't any Events on the horizon right now.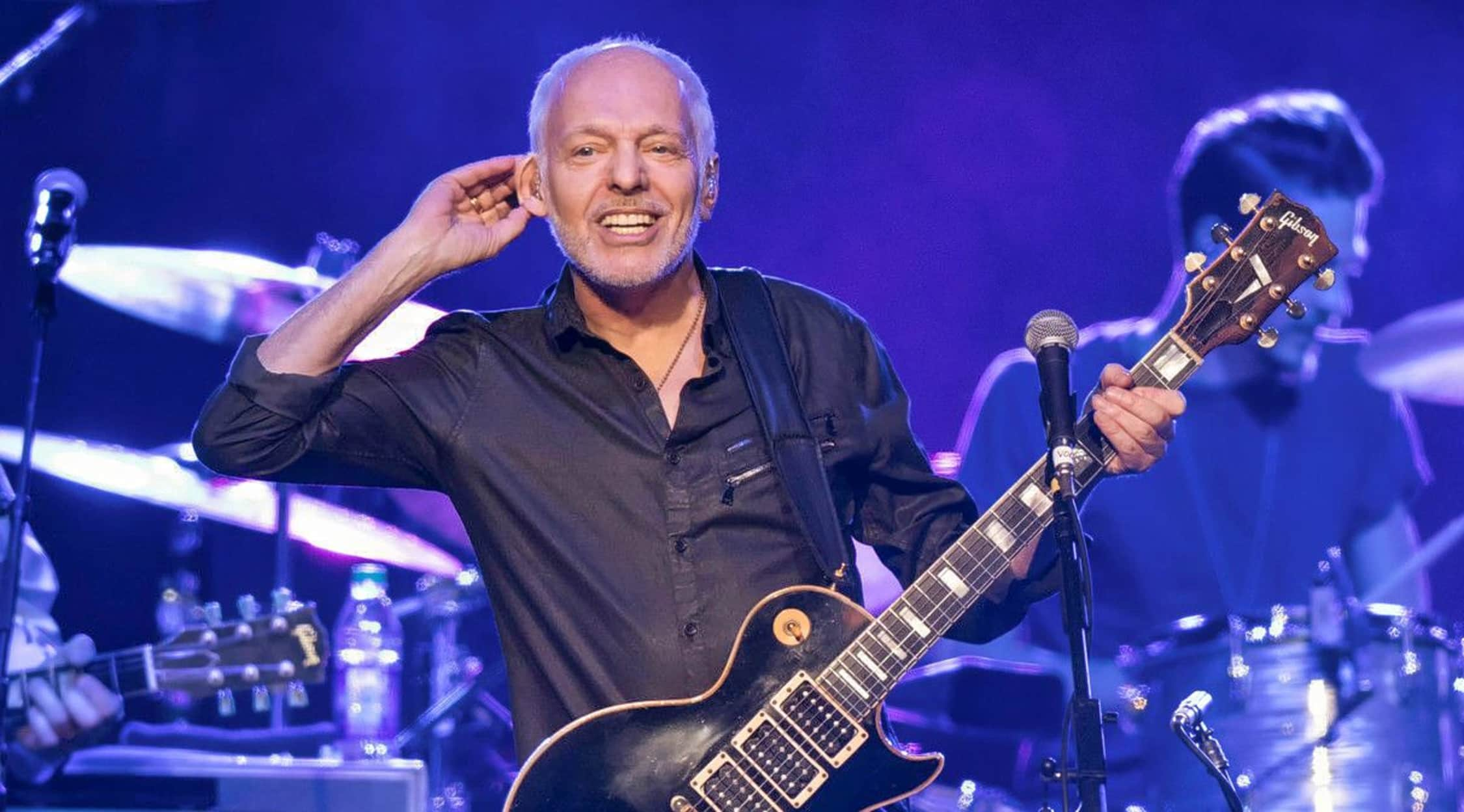 Alamy
Peter Frampton Tickets
Peter Frampton Tickets
Peter Frampton is famous for his seminal live performance in 1976 released as a double album that has become the stuff of legend. Frampton Comes Alive was a staple in many record collections in the 1970s and 1980s and is regarded as one of the greatest albums in rock history. Today, Peter Frampton still excites audiences with his timeless songs and the distinct sound of his guitar. He plays intimate venues so audiences can get an up-close encounter with a living rock legend.
Frampton Comes Alive in Song
The Frampton Comes Alive album raced its way up the charts after debuting at No. 191 on the Billboard rankings. Within three months, the album hit No. 1, and it stayed there for 10 weeks. Rolling Stone has ranked it at No. 41 on its listing of the greatest albums in the history of rock. While the album is over 40 years old, this one performance and recording forms the basis of Frampton's enduring legacy as one of the greatest performers in rock history. In the United States alone, the album has sold over 8 million copies.
Where can I buy Peter Frampton tickets?
StubHub is the place to go to pick up your tickets to see this rock legend. There is a complete selection of seats in all locations in the venue in one hassle-free buying experience at the world's largest ticket marketplace.
How does Peter Frampton get his guitar to sound like that?
Frampton is known for the distinctive sound of his guitar that audiences can barely distinguish between the sound of the guitar and Frampton's voice. Frampton uses a talkbox with his guitar. This is an implement that is connected to the guitar that pushes the sound of the guitar up to the performer's mouth. Then, by changing the shape of his mouth, Frampton is able to manipulate the sound of the guitar. True Frampton fans get chills up their spines when they hear the chords of his talkbox infused guitar on his seminal song "Show Me the Way."
What is Peter Frampton's setlist like?
You can always count on Frampton to play his staples at his concerts. The songs that made him famous, such as "Show Me the Way" and "Baby I Love Your Way," will be featured at nearly every concert. Frampton will usually play between 15 and 20 songs and will include a variety of covers in his setlist. For example, Frampton is an accomplished blues musician and will often play B.B. King covers.
Will Peter Frampton tour in 2019?
A Peter Frampton tour is happening in 2019 throughout the US. The tour is playing at medium-sized venues and theaters. The tour is continuing through October 2019.
What is the Peter Frampton concert experience like?
A Peter Frampton concert heavily features riffs from his famous guitar. Frampton is regarded as one of the greatest living guitar players, and fans come to see his extended guitar play, which has only improved with time. Frampton mixes acoustic and electric in his setlists and switches back and forth. Sometimes, Frampton will play acoustic-only concerts so fans can appreciate his genius as a a guitarist. An experienced performer, Frampton spends a good deal of time during his concerts interacting with the audience.
Does Peter Frampton tour with a band?
Most times Peter Frampton will be accompanied by a backing band. However, Frampton has also been known to play stripped-down solo shows without any band and where it is just him and his guitar.
Where is Peter Frampton playing?
Frampton's tour includes shows at venues like Red Rocks Amphitheatre and The Anthem in Washington, DC. Frampton will also play larger venues such as Madison Square Garden in New York City.
Back to Top
Epic events and incredible deals straight to your inbox.