There aren't any Events on the horizon right now.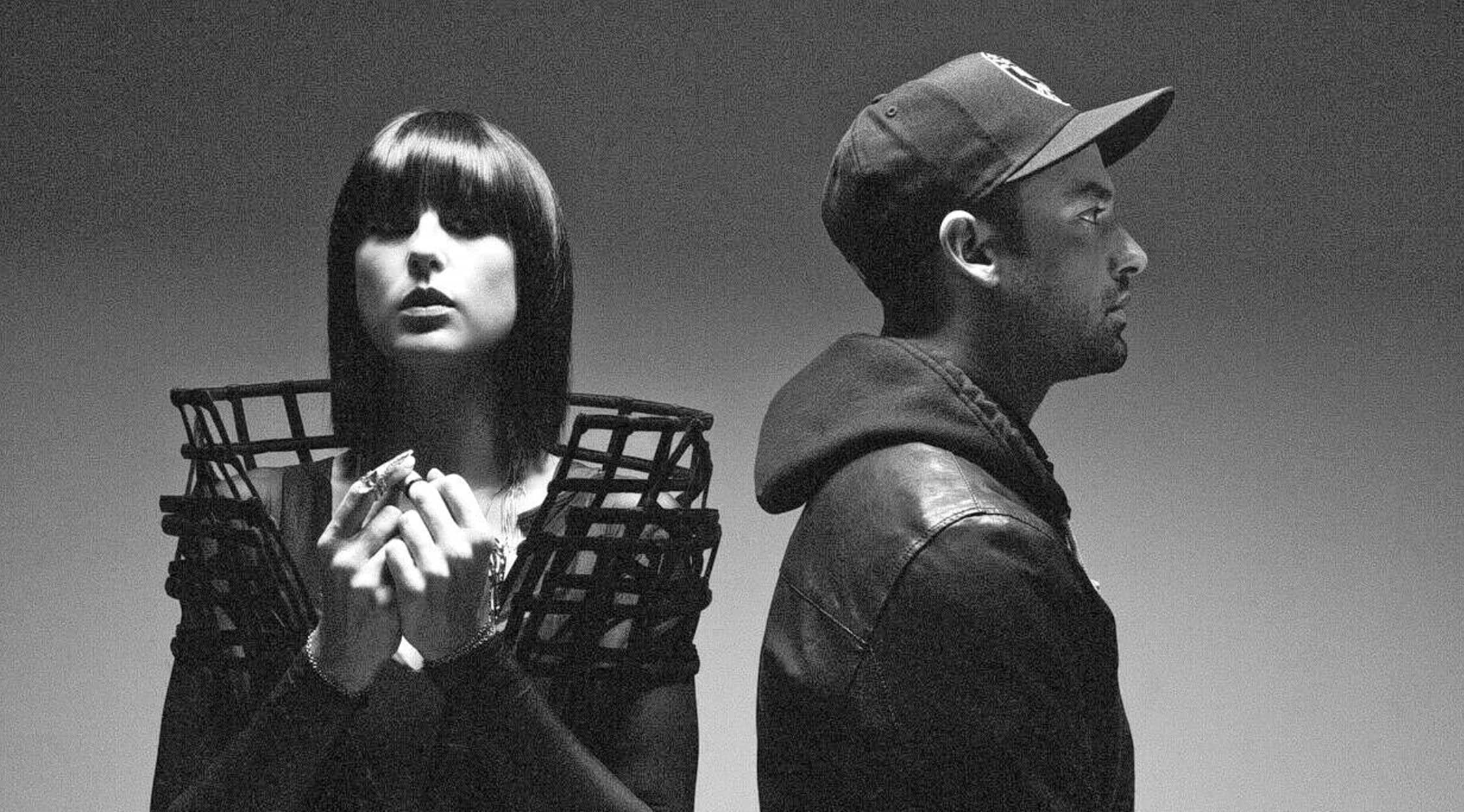 Rovi
Phantogram Tickets
Phantogram Tickets
As a powerhouse electronic rock duo, Phantogram has been pushing the limits of studio production since it recorded its first batch of songs. Since 2007, the New York indie group has been prolific. In fact, Phantogram has issued more than 13 singles spanning six EPs and three albums. Eyelid Movies established the band's original style in 2010, and it was followed by 2014's Voices, which demonstrated Phantogram's versatility and featured a collaboration with Steven Drozd of The Flaming Lips ("Never Going Home"). This record reached No. 11 on the Billboard Top 200, and its third record, Third, debuted at No. 9. The 2016 release was bolstered by the popularity of a pre-release single ("You Don't Get Me High Anymore"). In addition to amassing a deep catalog of recordings, Phantogram has achieved significant recognition for its extensive history on the road. The band's full-bodied sound is replicated beautifully in live venues.
The Rise of Phantogram
Phantogram is the product of a collaboration between two friends, Sarah Barthel and Josh Carter, who have known each other since preschool. The pair reunited with the intent of making music as Charlie Everywhere in 2007. By 2009, the duo changed its name to reference an optical illusion that symbolizes humanity's own dual nature. The group's evolving infusion of pop vocals and rap instrumentation yields a unique sound. A distinctive R&B flavor is also imbued both live and in-studio. Phantogram's debut EP was self-released on the CE Records label in May 2009. The group followed up that effort the same year with another EP, Running From the Cops.
Where can I buy Phantogram tickets?
Phantogram tickets can be bought at StubHub - the world's largest source of tickets for events of all kinds.
What bands have played with Phantogram?
Phantogram's extensive touring has seen outings with Alt-J, Muse, M83, Minus the Bear, Zero 7, Metric, Brazilian Girls, Yeasayer, School of Seven Bells, Future Islands, The Antlers, the xx, Ra Ra Riot and Caribou. As Big Grams, the band worked with Big Boi (of OutKast), Skrillex and 9th Wonder. In addition, the band also appears alongside A$AP Rocky Big Boi on "Lines." Barthel is also showcased in "Slab of Butter (Scorpion)" by Miley Cyrus. Plus, the band is featured on "Parallel Lines" by A-Trak and "K.Y.S.A." by The Alchemist.
What festivals have been played by Phantogram?
Festival appearances by Phantogram include Lollapalooza, Bumbershoot, Coachella, Bonnaroo, Free Press Summerfest, WayHome Music & Arts Festival, Treasure Island, Austin City Limits, Summerfest, Outside Lands, Firefly, Sasquatch!, Osheaga and LouFest.
Does Phantogram have any covers?
Phantogram has released its own version of "Saturday" by Sparklehorse. The performers have also covered Radiohead's "Weird Fishes/Arpeggi." Meanwhile, "You Don't Get Me High Anymore" has been adapted by Three Days Grace and Billy Eilish.
What singles have been released by Phantogram?
Phantogram singles include "Mouthful of Diamonds," "As Far as I Can See," "When I'm Small," "Bill Murray," "Don't Move," "Black Out Days," "Fall in Love," "Nothing But Trouble," "Same Old Blues," "Run Run Blood," "Cruel World" and "Into Happiness."
What songs are in a standard Phantogram setlist?
In addition to the aforementioned singles, Phantogram regularly plays "Turning Into Stone," "Answer," "Calling All," "Futuristic Casket," "Bad Dreams," "Howling at the Moon," "Barking Dog," "Celebrating Nothing" and "The Day You Died."
Does Phantogram have any notable media appearances?
In addition to live performances on The Tonight Show Starring Jimmy Fallon and The Late Show with Stephen Colbert, the group has provided tracks to a variety of television shows, including Skins, Teen Wolf, Shameless, Arrow and The Magicians. Its music is also on movie and video game soundtracks such as The Hunger Games: Catching Fire, Pitch Perfect, The Edge of Seventeen and Grand Theft Auto V.
Back to Top