There aren't any Events on the horizon right now.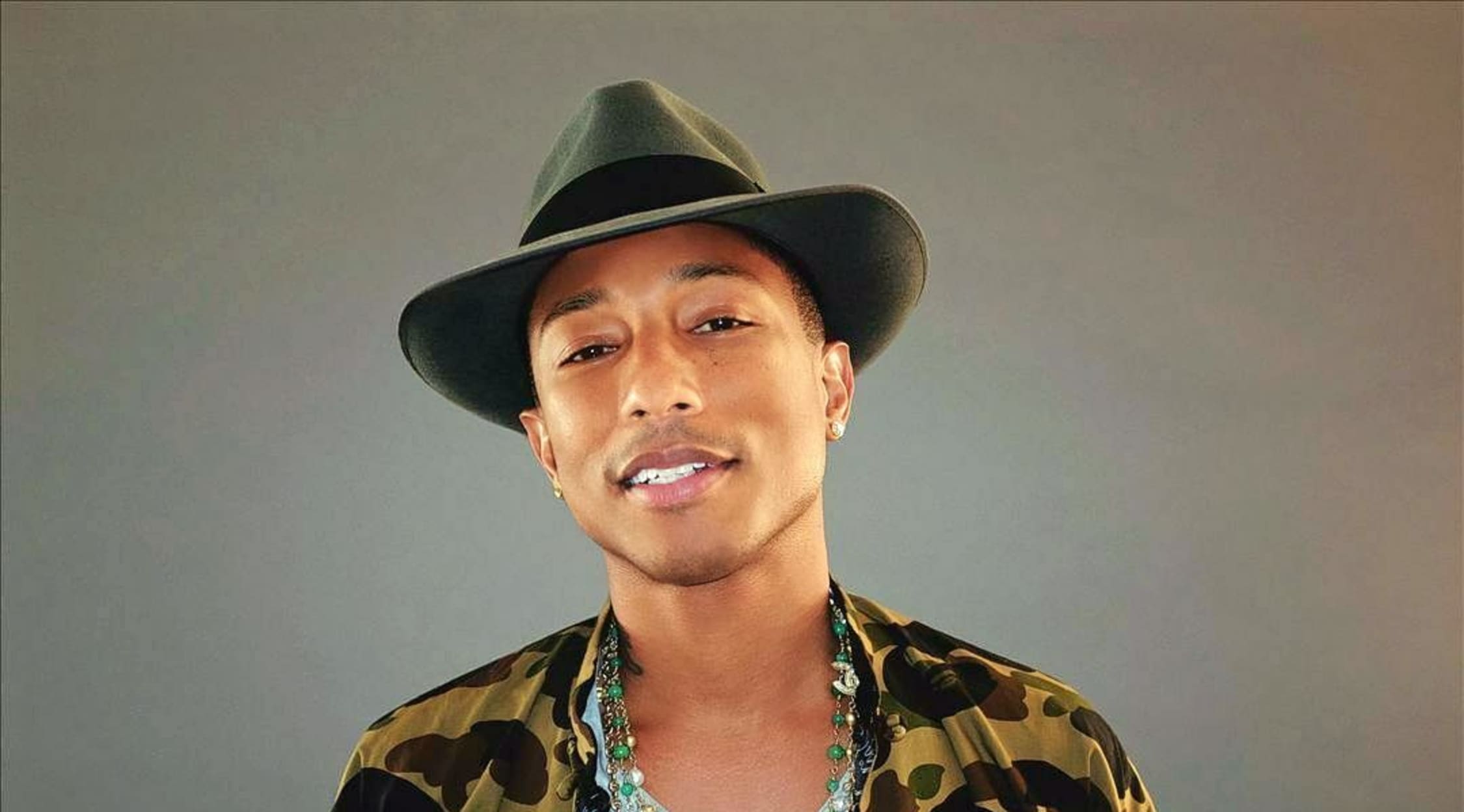 Rovi
Pharrell Williams Tickets
Pharrell Williams Concert Schedule
You may know him as one of the top judges on The Voice or you may know him for his impressive body of hip hop and R&B anthems, but either way you cannot deny the fact that Pharrell Williams is a dominating force in the mainstream music industry. As one of the top producers and artists in the hip hop scene, Pharrell has established an undeniably strong reputation as one of the most talented and creative artists in the industry, and now you just might get to see this widely beloved singer-songwriter and producer in action!
It's not every day that you get to see a major music mogul like Pharrell Williams live in concert, which is why you better jump at the opportunity when it arises! On February 5th, Pharrell Williams will be taking the stage at Pier 70 in San Francisco, and this is sure to be one of the hottest concert events of the season! Pharrell is known for being one of the premier entertainers of the era, and you could catch him in action thanks to StubHub, where finding tickets to in-demand concerts is a breeze. So act fast and secure your Pharrell Williams concert tickets right here on StubHub before the opportunity passes you by!
Pharrell Williams Background
Pharrell Williams grew up in Virginia, where he started playing instruments like the snare drum and the keyboards during his childhood. Before becoming a big artist in the music world, Pharrell started out as a producer, and his first major work was Wreckx-N-Effect's "Rump Shaker." After that, Pharrell achieved one great success after another, because his creative talents and his ear for great music was one of the strongest in the industry, and he soon became one of the most sought-after producers in the music world. As he worked with artists like Blackstreet, Britney Spears, and Kelis, Pharrell started to become a huge name in hip hop and R&B, and he has achieved great success as a producer and as an artist. During his time with The Neptunes and as a solo artist, Pharrell Williams has wowed fans and critics around the world time and time again, and he has appeared as a rapper and vocalist on countless major tracks, including Snoop Dogg's "Drop It Like It's Hot." From working alongside Justin Timberlake to producing tracks for Beyonce, Pharrell has done it all, and he's sure to go down in music history as a legend.
For the past two decades, Pharrell Williams has been an unstoppable force in mainstream music. As one of the best producers in the game and as one of the most beloved rappers and vocalists in his genre, it's easy to see that Pharrell is a major talent. This knockout hip hop star is now getting ready to put on more phenomenal live shows, and you could secure your tickets to an upcoming Pharrell Williams concert in a matter of minutes thanks to StubHub, where it's easy to lock down your tickets to red-hot concert events. So make sure that you are in the audience to experience Pharrell's energy and performance magic live in person—lock down your Pharrell Williams concert tickets here on StubHub as soon as possible! Don't wait too long to grab your tickets, though, because these in-demand Pharrell tickets are sure to fly fast!
Greatest Hits
As a solo artist, Pharrell Williams has released two albums: In My Mind (2006) and Girl (2014). Some of his most popular songs include charting hits like "Happy," "Come Get it Bae," "Can I Have It Like That," "Frontin'," and "Freedom." He has also been a featured artist on tracks like "Excuse Me Miss" by Jay-Z, "Drop It Like It's Hot" by Snoop Dogg, "Money Maker" by Ludacris, "Blurred Lines" by Robin Thicke, and "Get Lucky" by Daft Punk. In addition to this impressive list of hits, Pharrell has also been behind some of the biggest hits in the past two decades because of his stellar production work. Pharrell has produced hits for artists like Nelly, Gloria Estefan, Frank Ocean, Kanye West, Justin Timberlake, and Snoop Dogg. Now you may get to see this highly esteemed rapper and producer in concert—all you have to do is purchase your Pharrell Williams tickets on StubHub today!
Trivia
Pharrell's hit song, "Happy," was nominated for a 2014 Academy Award for Best Original Song. "Happy" was featured in the animated film "Despicable Me."
The Experience
If you love listening to awesome songs on the radio, there's a good chance that you already know a handful of Pharrell hits as well as hit songs that he has produced. Pharrell always seems to be involved in some of the hottest hits around year after year, and now you might be able to see this creative hip hop and R&B star live in concert! All you have to do is purchase your Pharrell Williams concert tickets here on StubHub today!
Back to Top