We didn't find any Events nearby, but here's what's happening in other cities.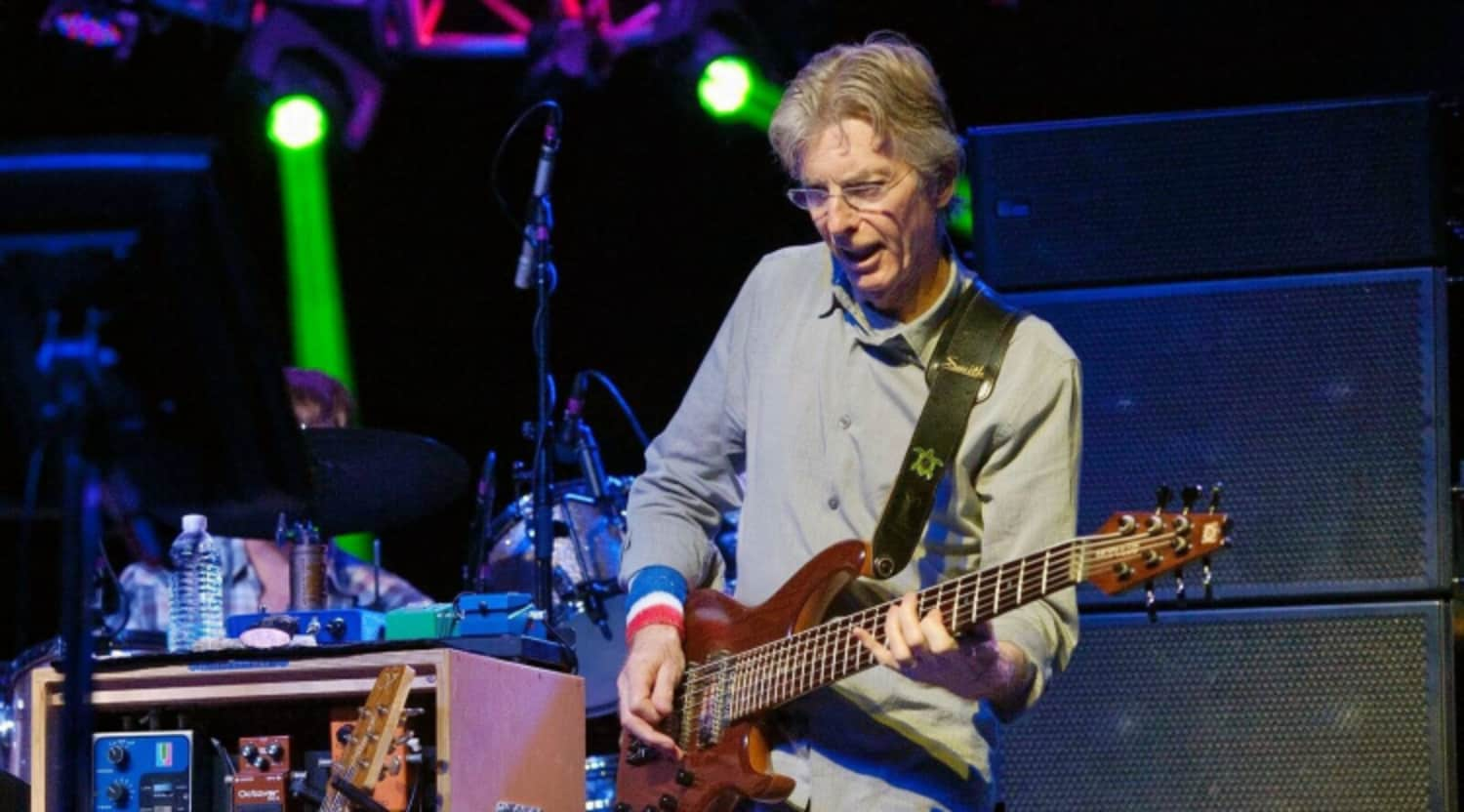 Corbis
Phil Lesh Tickets
Phil Lesh Tickets
Originally known as the bass player for legendary jam band The Grateful Dead throughout its 30-year history, Phil Lesh has since established himself as a legendary solo artist and bandleader in his own right. When The Grateful Dead disbanded in 1995, he played with offshoots of the band like The Dead, Further and The Other Ones and formed his own band, Phil Lesh and Friends, continuing in his former band's musical tradition. Phil Lesh and Friends would even play Grateful Dead songs along with their originals. Of those originals that Phil Lesh composed himself include "New Potato Caboose," "Pride of Cucamonga," "Unbroken Chain" and "Box of Rain." As a member of The Grateful Dead, Phil Lesh was inducted into the Rock and Roll Hall of Fame in 1994.
At the Terrapin Crossroads
Lesh's first instrument back in his Berkeley, California, youth was a trumpet. In fact, when Jerry Garcia recruited him to be the bassist in the new band that would become The Grateful Dead, Phil Lesh had yet to pick up a bass for the first time. Now, Phil Lesh is credited for helping define the new position the electric bass held in the popular music of the 60s and beyond. These days, in addition to touring select venues with his different bands, Phil Lesh runs a music performance venue named Terrapin Crossroads. He also advocates strongly for organ donation after undergoing his own liver transplant.
Where can I buy Phil Lesh tickets?
Get all your Phil Lesh tickets at StubHub online at stubhub.com or over the convenient mobile app. Either way, your transactions will be as quick and easy as they are safe and secure.
Who are the members of Phil Lesh's bands?
The Dead, The Other Ones and Further no longer play or perform together, but their rosters used to include the likes of Bob Weir, Mickey Hart, Bruce Hornsby, Steve Kimock, Bill Kreutzmann and Susan Tedeschi. The lineup of Phil Lesh & Friends is ever-changing, with the exception of Phil himself, of course, and have included members of The Allman Brothers Band and The Black Crowes. Phil Lesh & the Terrapin Family Band includes his son Grahame Lesh on guitar and vocals, Ross James on guitar, Alex Koford on drums and Jason Crosby on violin.
What can I expect from Phil Lesh?
Phil Lesh may be best known for playing the bass, but he also plays trumpet and sings. When Phil is playing the bass, you'll hear it as you've never before, as a lead instrument and not a supporting instrument. At any Phil Lesh show, you can also expect Phil to be joined on stage by a full band, often with special guests, and in true jam band fashion, you can expect many songs in the set to open out into improvised jam sessions.
Who has played with Phil Lesh live before?
In 1999, Phil Lesh and Bob Dylan co-headlined a tour.
Where can I see the Phil Lesh tour?
There are several ways and places to see Phil Lesh play live. You can see Phil Lesh & The Terrapin Family Band live at venues like the Joy Theater in New Orleans, Louisiana and Red Rocks Park Amphitheater in Morrison, Colorado, and at events like Floydfest in Floyd, Virginia, and Pickathon in Happy Valley, Oregon. You can also see Phil Lesh & Friends live at venues like The Joint at Hard Rock Hotel & Casino in Las Vegas, Nevada, and playing in Scranton Pennsylvania with featured guests John Scofield, John Molo and Warren Haynes.
Who are Phil Lesh's influences?
Phil Lesh's bass-playing skills have been likened to those of Jimmy Garrison, Charles Mingus, Jefferson Airplane's Jack Casady and Cream's Jack Bruce, all of whom are among his influences. Phil Lesh also credits Bach counterpoint for significantly influencing his music.
Back to Top
Epic events and incredible deals straight to your inbox.