There aren't any Events on the horizon right now.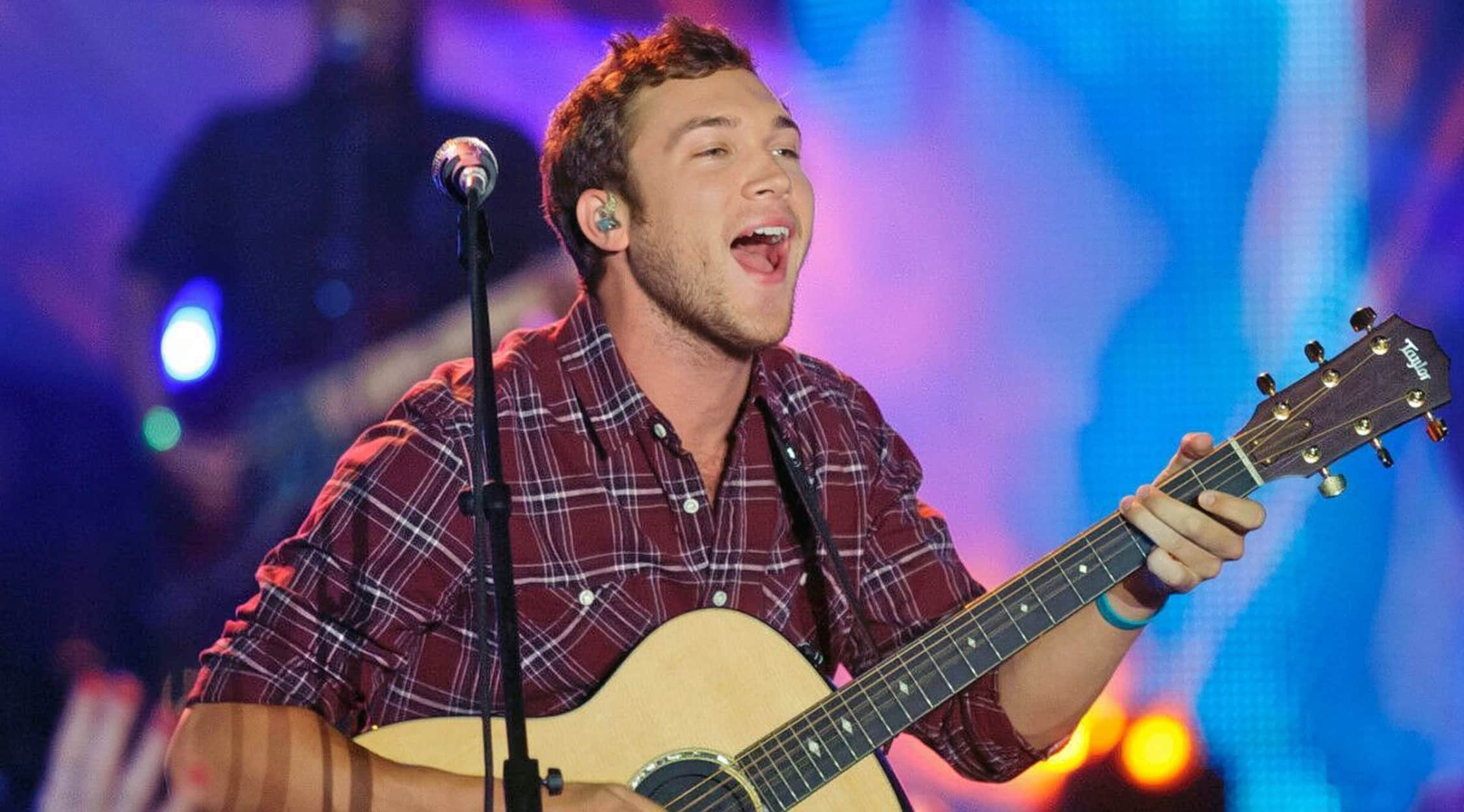 Alamy
Phillip Phillips Tickets
Phillip Phillips Tickets
A rocker with pop flair, Phillip Phillips got his start on the 11th season of American Idol's and hasn't stopped since. His hit titled "Home" sold more than five million copies and is the most successful coronation song of any American Idol winner. It is also the top-selling track from any contestant on the show. His first album, The World from the Side of the Moon, went platinum and reached No. 4 on the US Billboard 200 charts in 2013. The album also earned Phillips nominations from the World Music Awards and Billboard Music Awards. Phillips has a broad appeal and continues to make music that spans genres from rock to folk to jazz. Those who want to see the artist are in luck as Phillip Phillips tours frequently, and he has gone on the road with big names like John Mayer, the Goo Goo Dolls, Matchbox Twenty and Matt Nathanson.
Not an Idle Idol
While growing up in Georgia, Phillip Philips was a fan of music from a young age and started playing the guitar at 14. Winning American Idol puts Philip Phillips in good company with names like Carrie Underwood, Kelly Clarkson and David Cook. The artist has stayed busy since his time on the show by making three albums and touring as well as getting married and starting a family. Although he sang covers of songs made popular by other musicians on American Idol, Phillips writes many of his own songs. He has also collaborated with Foo Fighters and Lumineers producer, Ryan Hadlock, on his third album, Collateral. Phillips has eclectic music tastes that may have influenced his ability to take risks and blend different musical styles together, and his favorite artists include Jimi Hendrix, Tool, Damien Rice, Mumford & Sons, Jonny Lang and Led Zeppelin. Among his career highlights, Phillips performed at the Invictus Games Closing Ceremony in 2016, and his songs have been used for NHL playoffs, the Amazing Spider-Man 2, the Los Angeles Marathon and the Olympics.
Where can I buy Phillip Phillips tickets?
When you're ready to rock, StubHub has Phillip Phillips tickets whether he's touring on his own or performing with other rockers. As the largest marketplace for tickets in the world, StubHub orders come with a FanProtect guarantee for total confidence when buying tickets.
Does Phillip Phillips continue to perform?
Not all reality show contestants go on to lucrative careers, but Phillip Phillips consistently ranks on the list for Forbes' Highest Earning American Idol alum. His third album, Collateral, was released in 2018. Phillip Phillips continues to perform with concerts and TV appearances.
Has Phillip Phillips worked with other American Idol contestants?
Phillips returned to the American Idol stage in 2016 to perform a David Bowie tribute with Kris Allen, David Cook, Nick Fradiani and Lee Dewyze.
What are some popular Phillip Phillips songs?
Phillip Phillips concerts often include memorable singles like "Home," "Gone, Gone, Gone," "Raging Fire" and "Miles."
Which artists are similar to Phillip Phillips?
Music from Dave Matthews, Mumford & Sons and Jason Mraz might also interest fans of Phillip Phillips. Songs from the singer also share common elements with artists he has performed with, including Gavin DeGraw and Matt Nathanson.
What can I expect from a Phillip Phillips concert?
Perhaps because he started his career competing for votes from an audience, Phillips knows how to engage a crowd and deliver powerful performances. His star power is backed up by a raspy voice that lends itself well to ballads that build in intensity. When it comes to the songs themselves, Phillips draws from his own emotional experiences. For example, "Dance With Me" was written to his wife for their first dance as a married couple.
When is Phillip Phillips touring?
His 2018 Magnetic Tour included 40 shows to promote his Collateral album. He also toured in the summers of 2018 and 2019 by himself and with Gavin DeGraw.
Back to Top